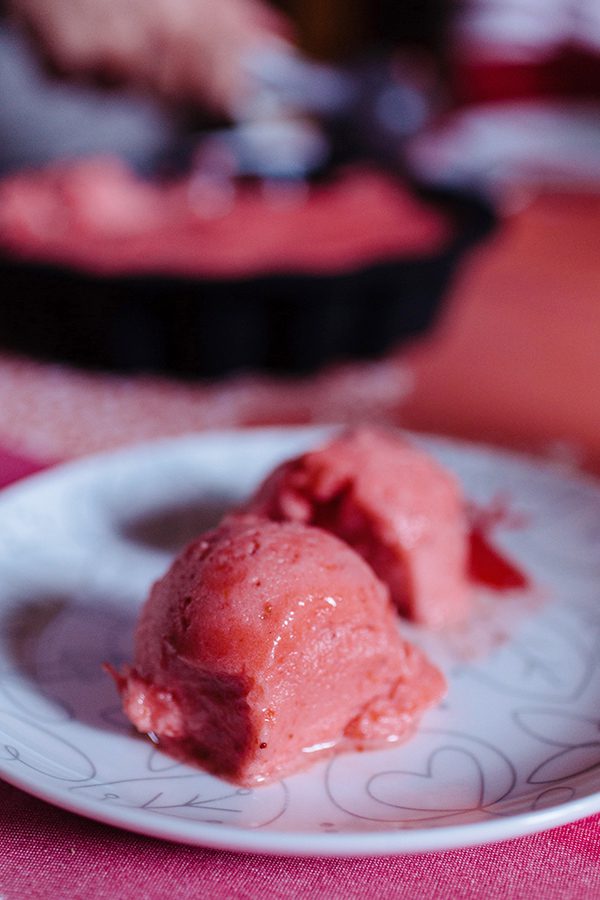 Prep time: | Cook time: | Serves 8-10
500g fresh strawberries
200g white caster sugar
30ml water
a few drops of vanilla extract or one fresh vanilla beans
juice of a lemon
Prepare the sugar syrup. Bring to boil the water, sugar and vanilla for 3-4 minutes until fully transparent. If you have a sugar hydrometer, bring the syrup to 19°Baumé. If too low keep boiling, if too high add water. The density of the syrup is key to the sherbet texture.
In a food processor/blender, blend the strawberries and lemon juice until it's become smooth puree.
Pour the strawberry puree into the cooled syrup while stirring. NOT the other way round as it might get the sugar to crystalize.
If you have time leave the mixture in the fridge for a few hours.
Then pour the mixture into an ice cream maker. Machine with a built-in compressor will produce the best results in terms of texture.