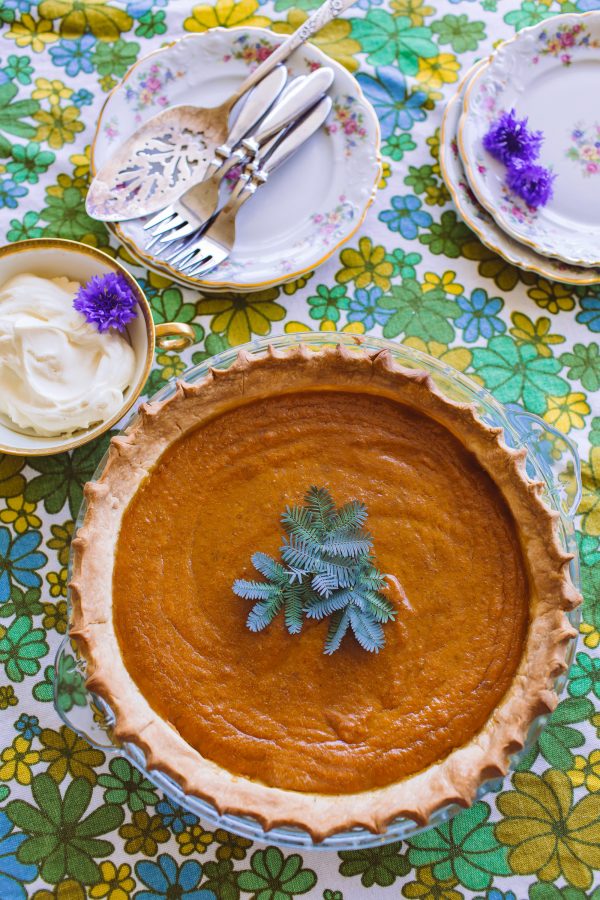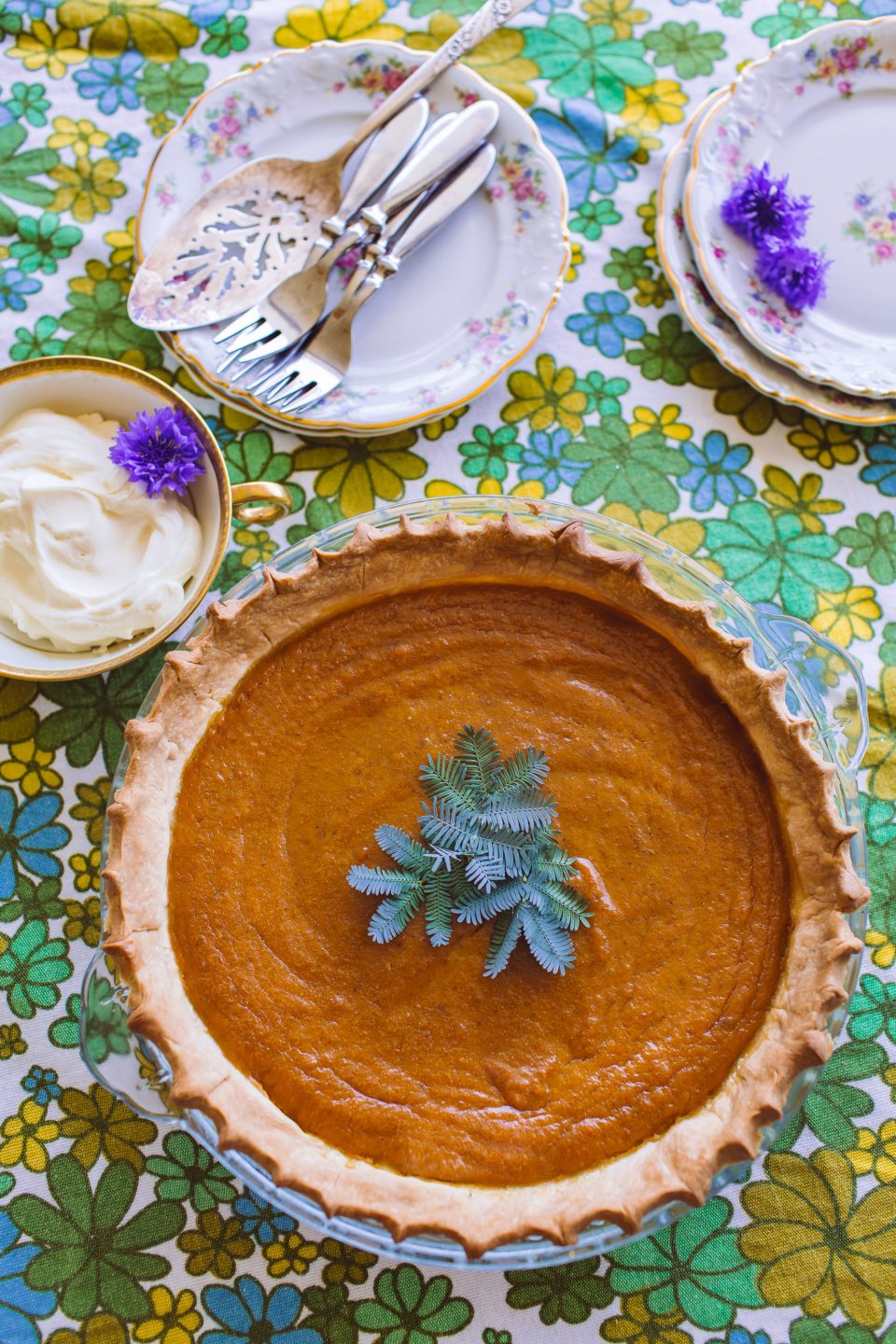 Prep time: | Cook time: | Serves 6-8
Pie Crust (makes 2 pie crusts)
2 cups all purpose flour
2/3 cup butter, room temperature and diced
6-7 tbs of cold water
Pumpkin Pie
2 large eggs + yolk of a 3rd egg
1/2 cup dark brown sugar
1/3 cup white sugar
1/2 tsp salt
2 tsp ground cinnamon
1 tsp ground ginger
1/4 tsp ground nutmeg
1/4 tsp ground cloves
1/8 tsp ground cardamon
1/2 tsp lemon zest
2 cups pumpkin puree (roasted Kent pumpkin deskinned and pureed or 1 tinned
pumpkin)
1 1/2 cup evaporated milk
Cardamon Maple Syrup Whipped Cream
600ml thickened cream
1/2 tsp vanilla essence
1/2 ground cardamon
1-2 tbs maple syrup
Use your fingers to rub the butter through the flour until evenly distributed. Use a fork to mix in the water a little at a time until evenly absorbed. Turn the dough onto a floured surface and knead until smooth. Cut the dough in half.
Roll the dough out on a piece of baking paper and then transfer it into a pie dish. Crimp the edges in a decorative pattern.
Mix all pie filling ingredients.
Place the pie pan on your oven rack and use a crust cover or tin foil to cover the crust until the last 20 minutes of baking time so that the crust doesn't burn.
Pour the combined pie filling in. Bake at 180C for about 70 minutes. Test for doneness by inserting a knife in the center of the pie to see if it comes out clean.
To make the Cardamon Maple Syrup whipped cream, add the ingredients right before the cream is firm enough to form peaks.
Serve a slice of pie with a generous dollop of cream on the side. Enjoy!