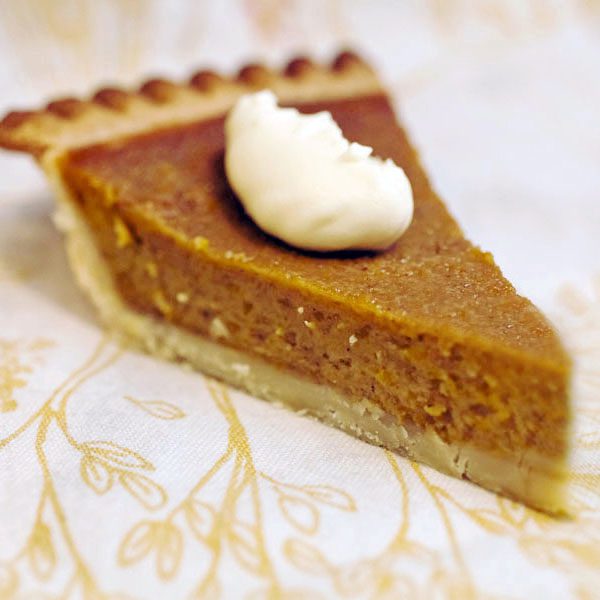 Prep time: | Cook time: | Serves 4 - 6
3/4 cup brown sugar

3 tsp ground cinnamon 

2 tsp ground ginger 

1/2 tsp ground nutmeg 

1/4 tsp ground cloves

1/4 tsp salt

3 eggs

1&3/4 cups cooked and mashed pumpkin

1 cup thickened cream

1 (9-inch) unbaked pie shell (in pie pan)
Preheat oven to 190 C.
In a large mixing bowl, stir together brown sugar, cinnamon, ginger, nutmeg, cloves and salt.
Whisk in eggs, then add pumpkin, whisking it in completely.
Gently whisk in cream, then pour filling into unbaked pie shell and bake for 45 minutes, or until set.
Serve with freshly whipped cream.