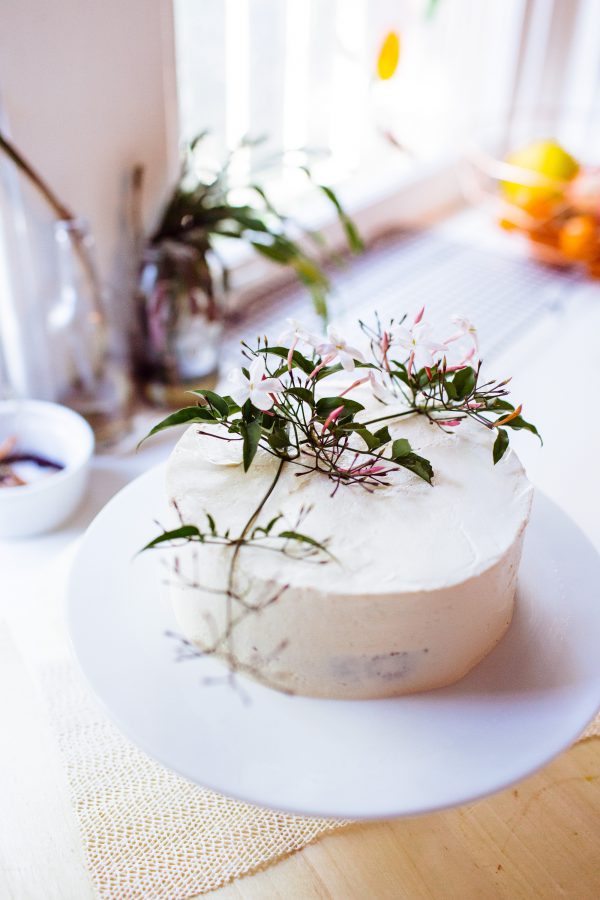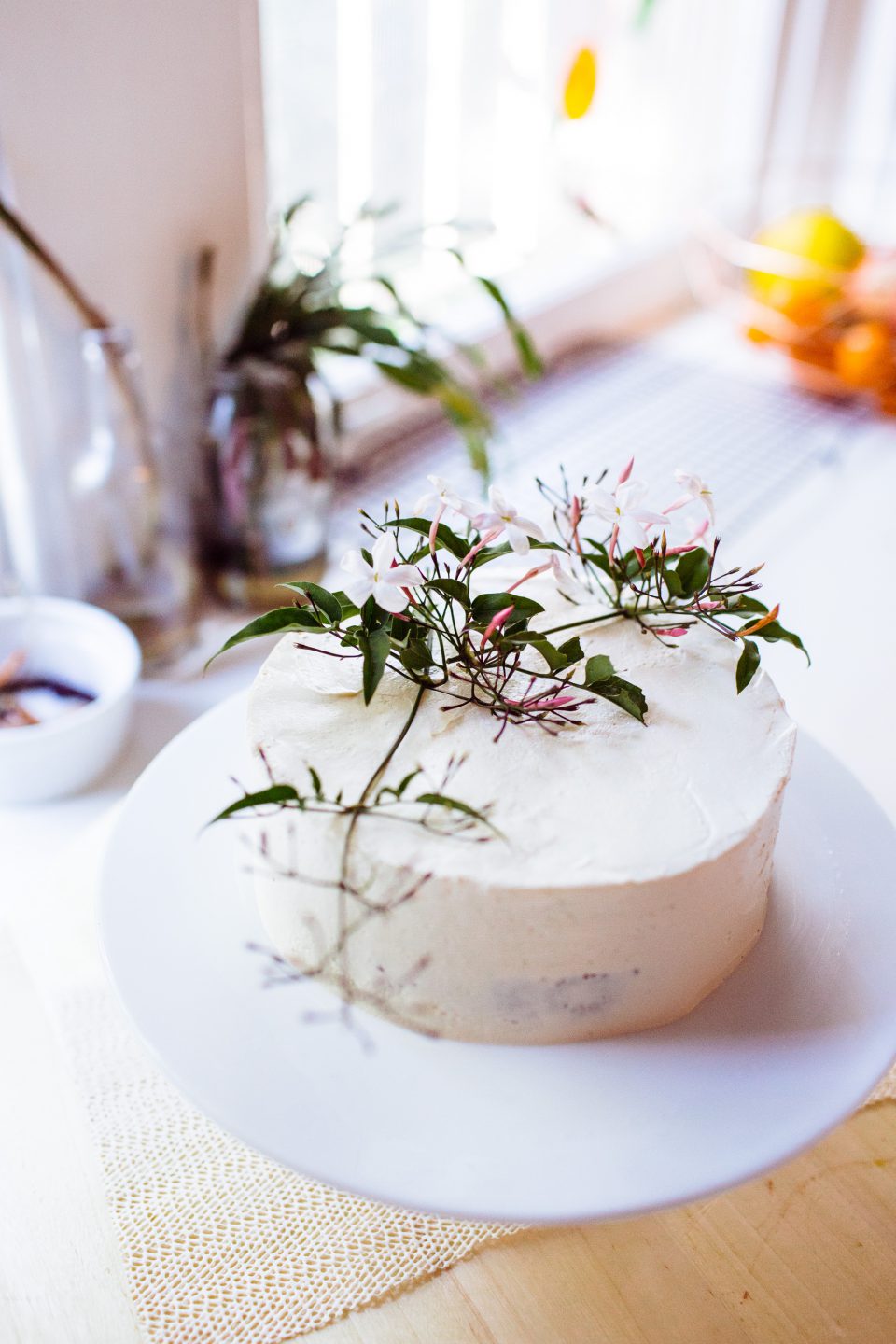 Prep time: | Cook time: | Serves 6-8
Chocolate Cake
1 cup non-dairy milk of choice (I use soy)
1 tsp apple cider vinegar
3/4 cup raw sugar
1/3 cup neutral oil (I use sunflower)
1 tsp vanilla extract
1 cup unbleached wheat flour
1/3 cup cocoa powder
3/4 tsp baking soda
1/2 tsp baking powder
1/4 tsp salt
Swiss Meringue Buttercream
1/2 cup aquafaba
1 1/4 cup caster sugar
345 g Nuttelex or vegan butter of choice (room temperature)
2 tsp vanilla extract (or more to taste)
Chocolate Cake. Preheat oven to 185C and grease a 6″ round baking tin. Line tin with baking paper as well.
Combine the milk and apple cider vinegar in a small bowl and set aside to curdle. Combine sugar, oil and vanilla together. It will resemble caramel. Add milk apple cider vinegar mix and mix well. Sift dry ingredients into wet ingredients and combine well, making sure no large clumps remain. Be careful not to over mix.
Bake for 40 minutes at 185C. Cool in baking tin and transfer to a wire rack to cool completely.
Swiss Meringue Buttercream. Combine aquafaba and sugar in a bowl set over a water bath. Whisk until the mixture has reached 60C or feels hot to the touch and sugar is dissolved.
Whip the warmed mixture in an electric mixer until cool to the touch, 5-10 minutes. Gradually add Nuttelex, 1 piece at a time, beating well after each addition. If the buttercream is warm, it may look soupy. Chill briefly and then reheat until smooth. If the buttercream is too cold, it may look grainy. Warm the buttercream over a large bowl of water and then beat until smooth. Add vanilla and beat until incorporated. The finished buttercream will be light and fluffy. It takes awhile to get there, but it will make the change.