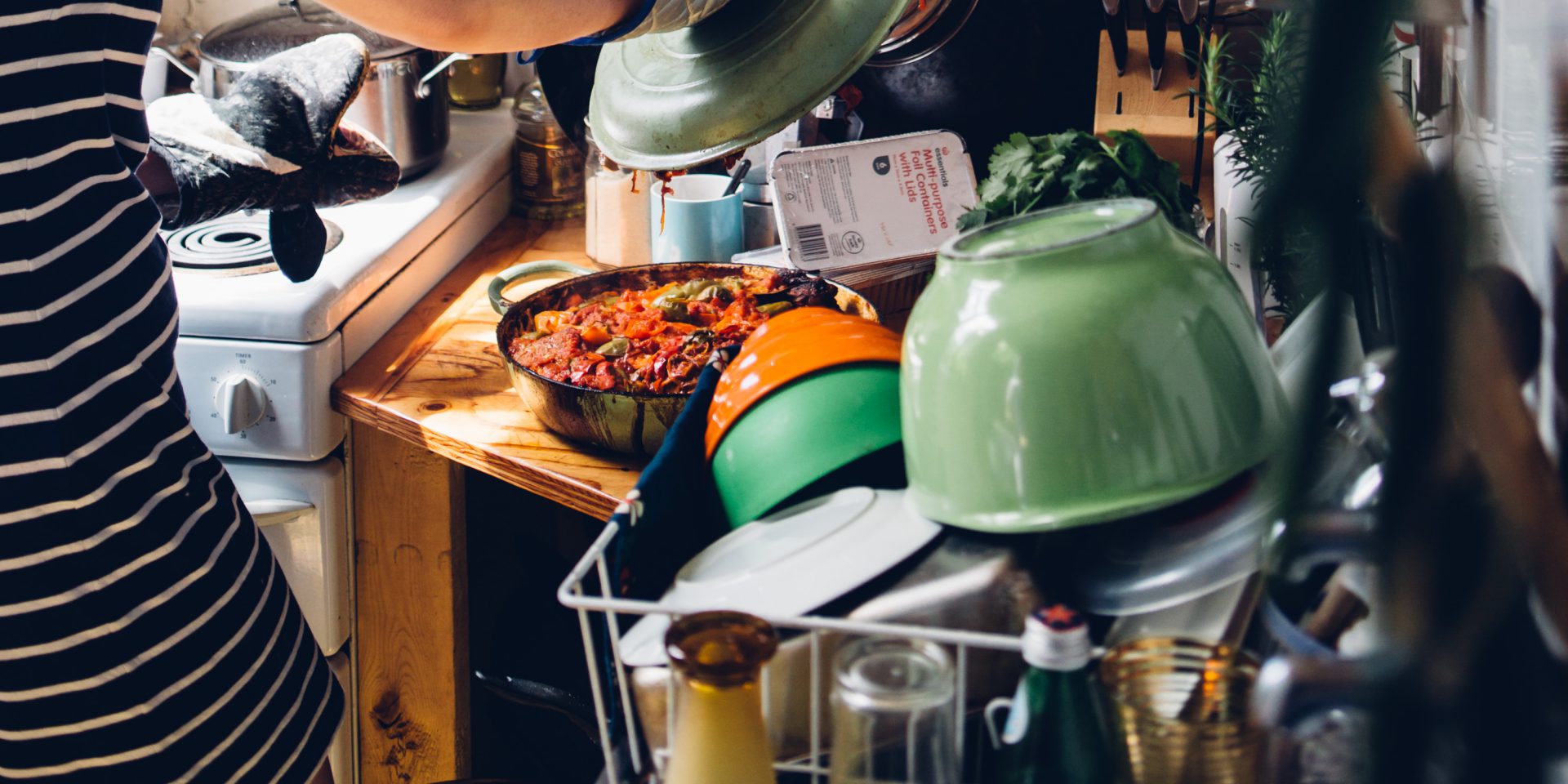 Recently we got an invitation to a spring backyard BBQ at Adele & Tom's place in the inner west part of Sydney. A little birdie told me that Adele was making her famous Beef Chilli Brisket. So off we went to join in this delicious festivity! Upon entering the dining area, seeing the huge baker's tray that's full of Vietnamese bread rolls was a promising sight. Followed with the comforting delicious smell of the brisket that had been cooking in the oven for the past 5 hours on 140˚c. To accompany the (melt in your mouth) brisket, Tom made this awesome Chilli Con Veggies that's packed with goodness of various nutritious beans, herbs and spices. The plan was to assemble the two dishes into the bread roll (plus a Kransky if you are game), top with generous amount of chopped coriander, condiments, grated tasty cheese and fried eschalot. Tom and Adele's love for cooking and eating is way too much for the two of them. So it is only fitting that they share it with their family and friends. Thank you guys for being such great hosts. Everything was perfect – from the food, drinks, company and to the weather. Check out the recipes below to create your own delicious spring BBQ!
Who
Tom McMullan & Adele Cutbush
Family origin
Tom's father grew up in Kenya and his mum is from Penrith. One of Tom's Grandmothers was a sergeant in WW2, the other he fondly remembers making rhubarb crumble with fresh rhubarb from their vegetable garden in Epping. Adele: My mother is a country gal from the central tablelands' Oberon. My country grandmother taught my sister how to bake, however, I was never particularly a sweet tooth, so I never really listened but still usually licked the bowl! My father grew up in Cronulla where his father, lived for the most of his life. My Grandma was born in the United States and then moved to Papua New Guinea. She spent her childhood in PNG then relocated (again) to Sydney and lived her life with my grandpa in Cronulla. She was the inspiration for a lot of my cooking
I can't live without
Tom: Chocolate and baths (every day without fail) ; Adele: My big dog Poppet - a Wolfhound cross I rescued from Yagoona RSPCA. I give her a kiss and a cuddle every night before bed and every morning when I wake up
Occupation
Tom: Copywriter by the week and DJ by the weekend. Also a weekly volunteer at Sydney community radio station FBi for the past decade which I love! ; Adele: I am fast approaching my tenth year as a Registered Nurse. After stints as an emergency department nurse, a nurse manager at a group of private medical centres and even a jail nurse at Long Bay, I have just started a new job as the clinic nurse in a boys' College in Bellevue Hill, which I love!
Dream Job
Tom: Video game narrative writer OR dog whisperer ; Adele: Realistically would love to do a stint for Medecins Sans Frontieres, but also tour nurse for her favourite musicians, like Damon Albarn, Drake, Future Islands or Taylor Swift!
Currently I'm obsessed with
Tom: Studying the menus of American fast food joints and learning how to make VR ; Adele: BBC costume dramas, swimming in the local lap pools around Sydney and cooking from her River Cottage cookbook. I am also pretty addicted to the new Grimes album
Childhood taste
Tom: I was a fussy eater and wouldn't eat anything without tomato sauce ; Adele: Italian antipasti for some reason (maybe it had something to do with growing up in the 90's). Artichokes and marinated eggplant from my parents' local deli were my favourite
I will always have in my pantry
Tom: Chocolate ; Adele: Soya sauce, chilli, olive oil and eggs
I learnt to cook from
Tom: Self-taught with coaching and mentoring from Adele ; Adele: My mother, father and grandparents. They loved to have dinner parties cooking different things and always experimenting. I remember the first thing I learnt to cook was scrambled eggs and would religiously cook them as a 5 year old for all family members
Currently I'm listening to
Tom: Autre Ne Veut and Justin Bieber ; Adele: Billy Holiday in the car on the way to work, a lot of The Weeknd and Palms' new album
One day I must visit
Tom: Akihabara, the video game district in Tokyo and – even though I know it will be terrible - the Simpson's theme park in Orlando ; Adele: It's been been a lifelong dream to visit Havana ever since I first watched Buena Vista Social Club at the age of 15
Go to meal
A version of Mexican (Tex Mex) Nachos. They call it "Healthy Nachos" for some reason, even tho they know they're just fooling themselves. First you make a slow-cooked chilli with beef and beans, then you serve it with fresh tomato salsa, loads of coriander, cheese and chilli sauce
I am really good at
Tom: Sweating. Even when it's cold! ; Adele: Getting along with every gay man on earth… Truthfully… I have never met a gay man that I don't get along swimmingly with!
The unforgettable meal
Tom: Gordon Ramsay's 3-star restaurant in London wasn't the best food-wise, but the luxe experience was pretty unforgettable - and the bread selection (the best part of any fancy meal) was ALL TIME ; Adele: David Thompson's Nahm in Bangkok in Thailand. It was a never-ending banquet of delicious cocktails and curries starring Thailand's local produce. I think in Sydney I most enjoyed the first fine-dining experience I had with Tom at Oscillate Wildly
My piece of Sydney
Tom: My bath ; Adele: It's a little bit south of Sydney, and not Sydney at all, but down the south coast at South Durras. It's where we holiday every year. It's on the beach and they cook lovely BBQs, go for swims and walks and play with the dogs in the sand. Heaven
Guilty pleasure
Tom: A plain biscuit and a piece of cadbury milk chocolate ; Adele: White bread (especially plain white Tip-Top bread with butter and vegemite), online shopping and drinking a cold beer in a warm shower
Who does the dishes
WE TAKE TURNS! Whoever cooks does not have to clean and vice versa. It's a pretty cool system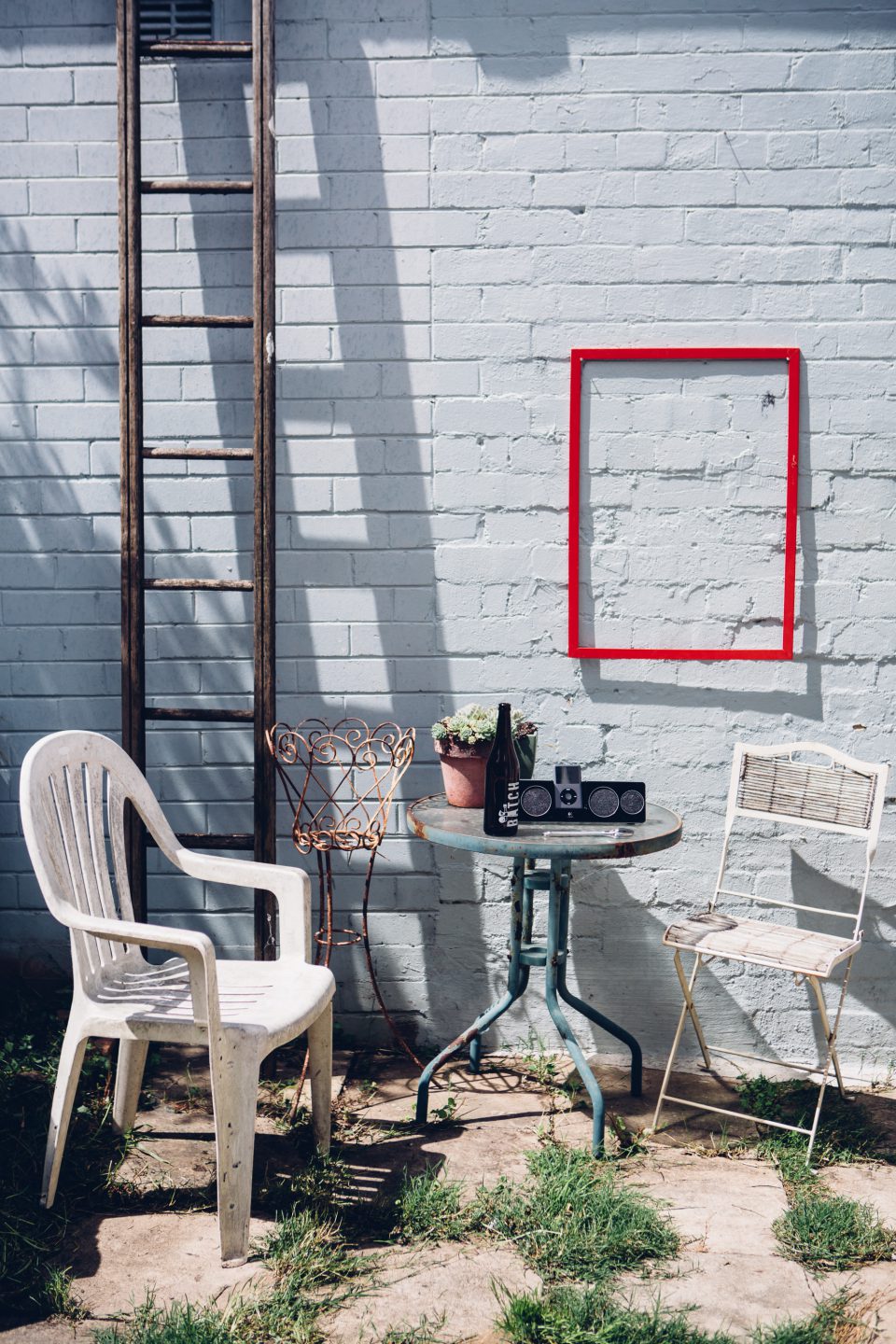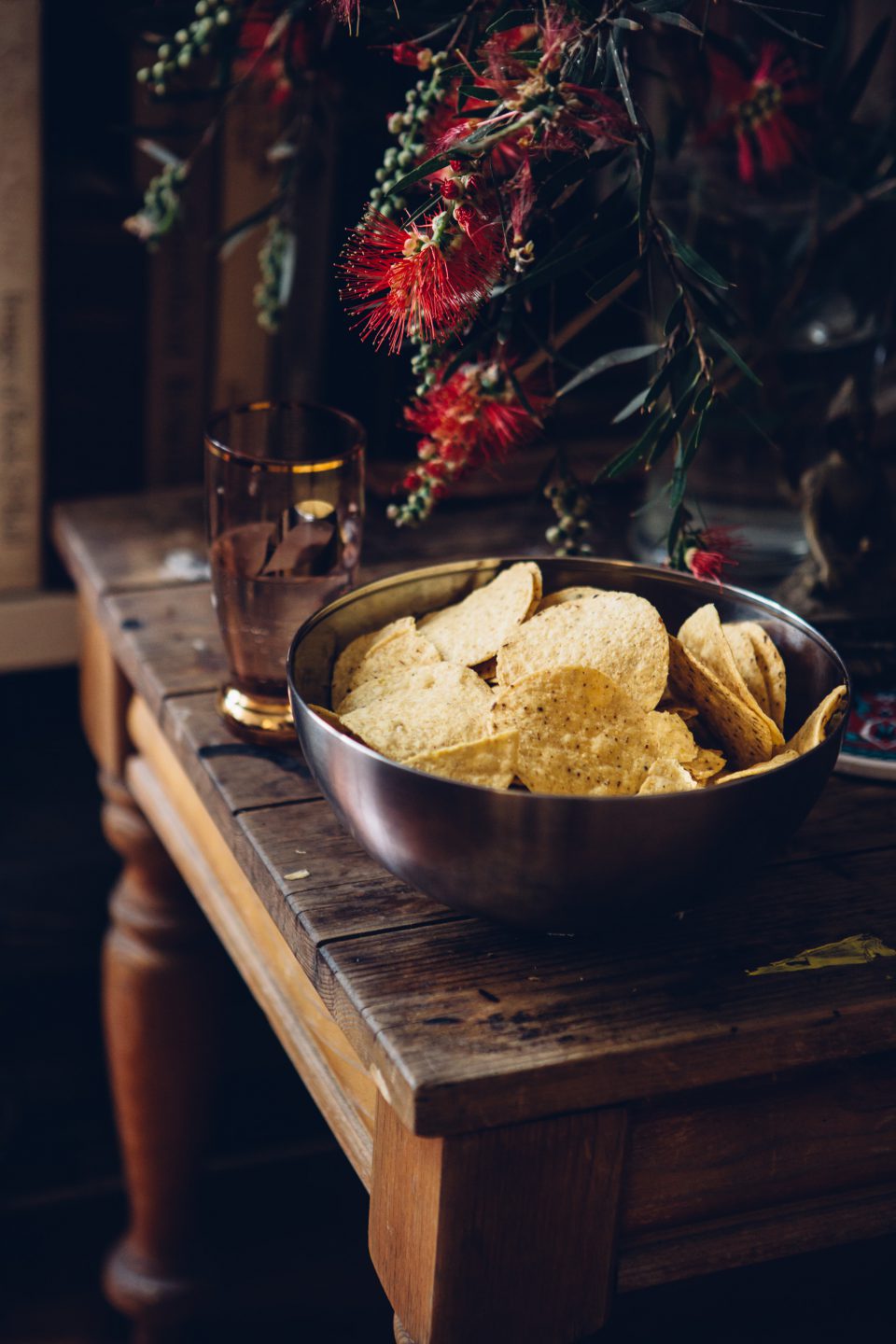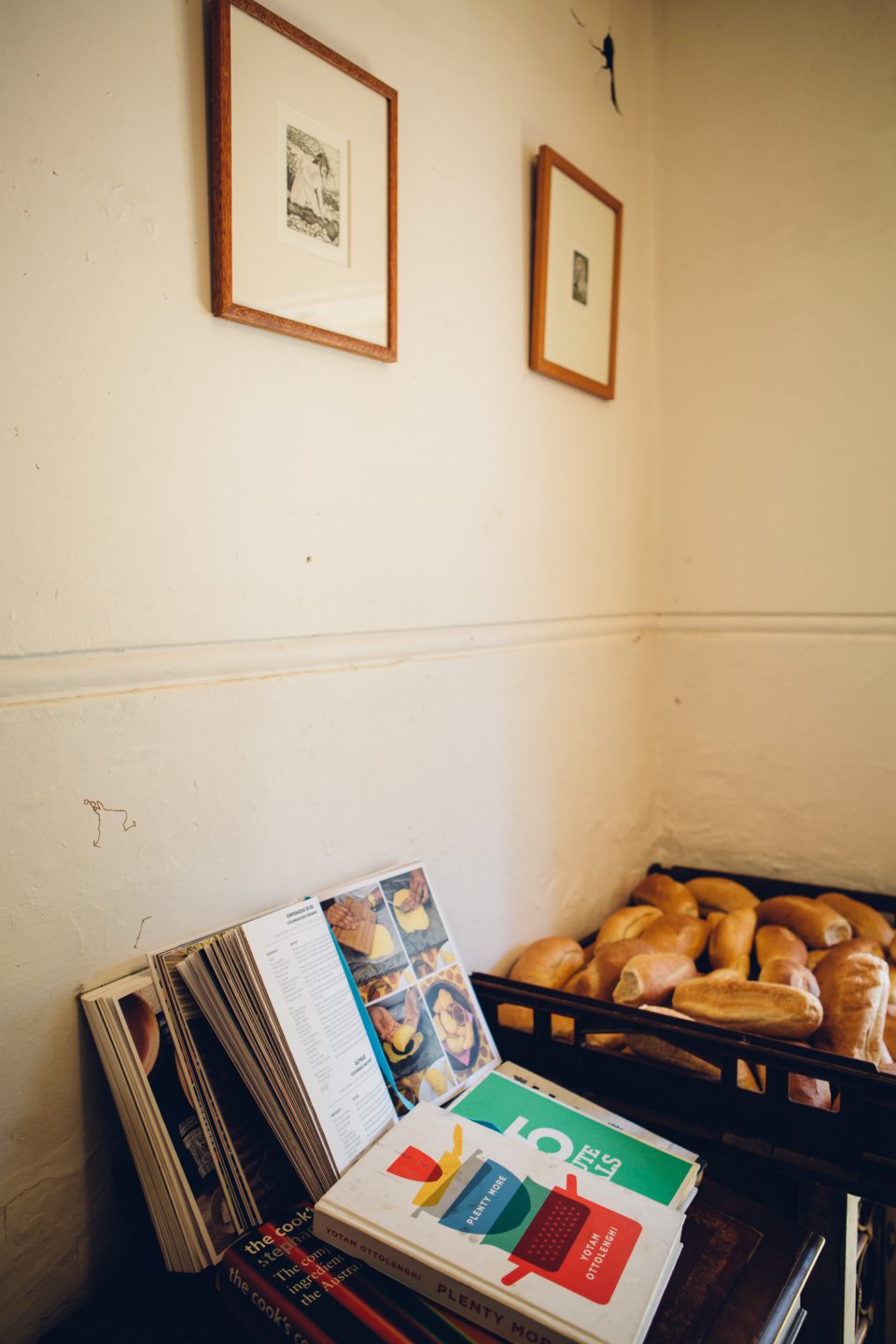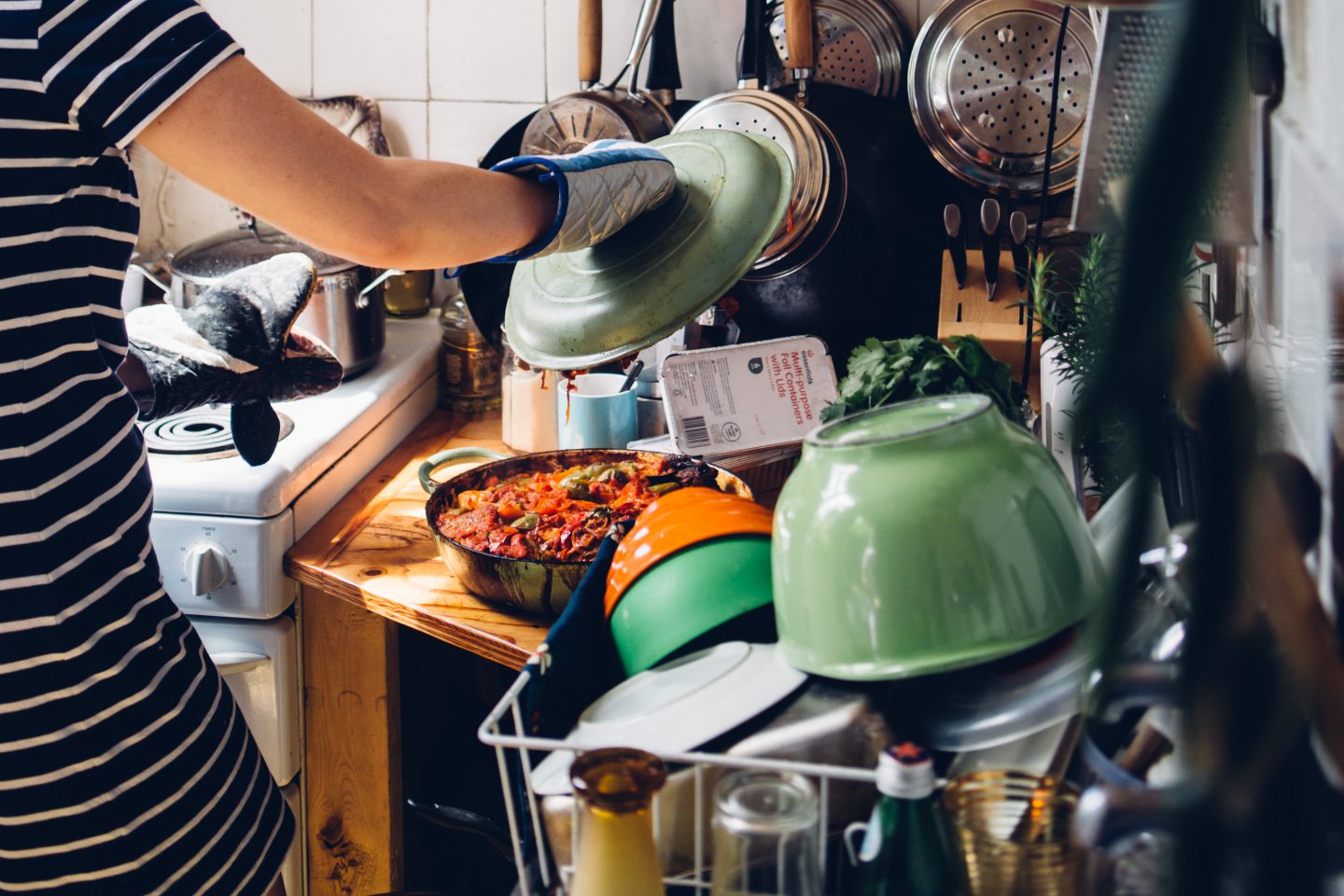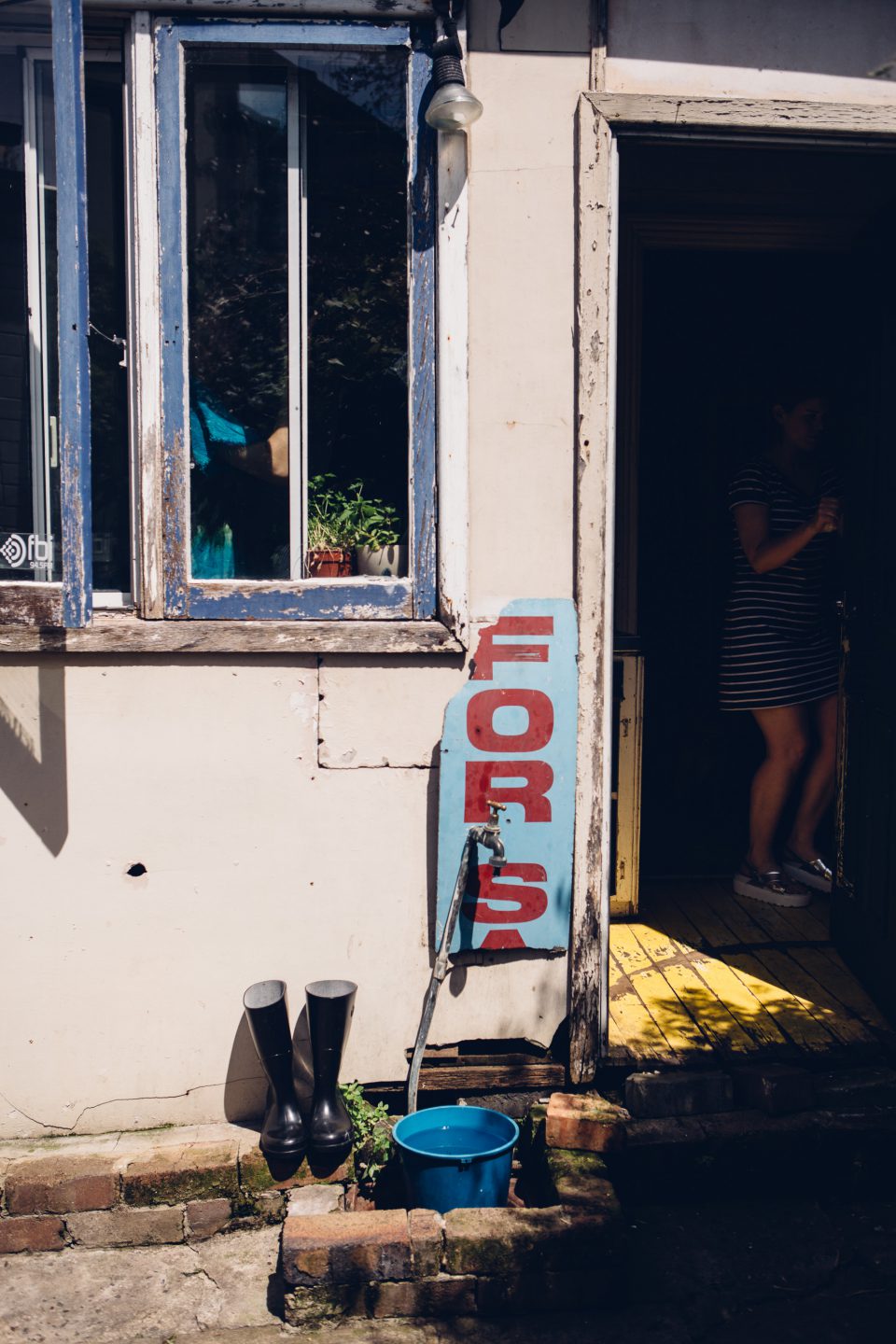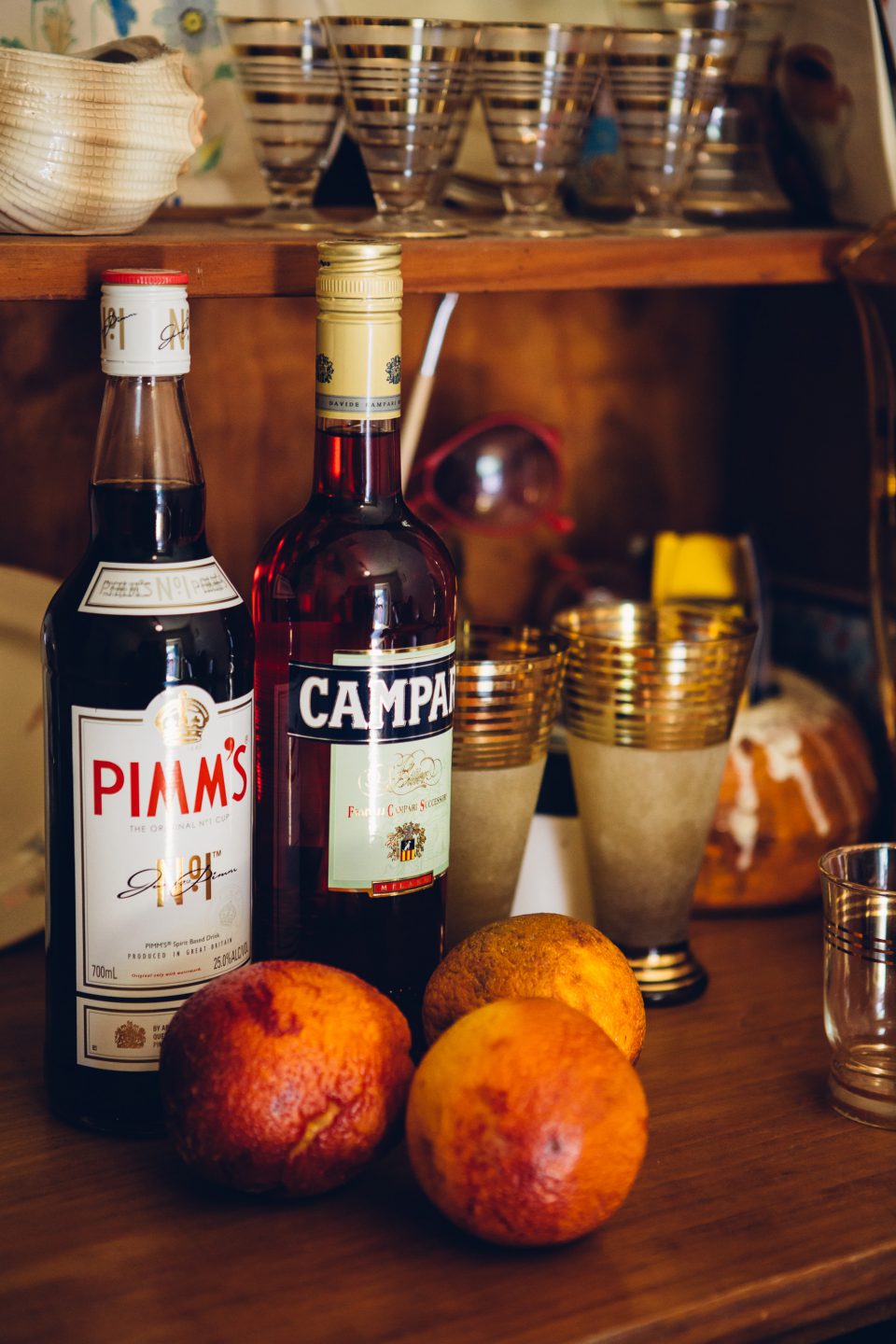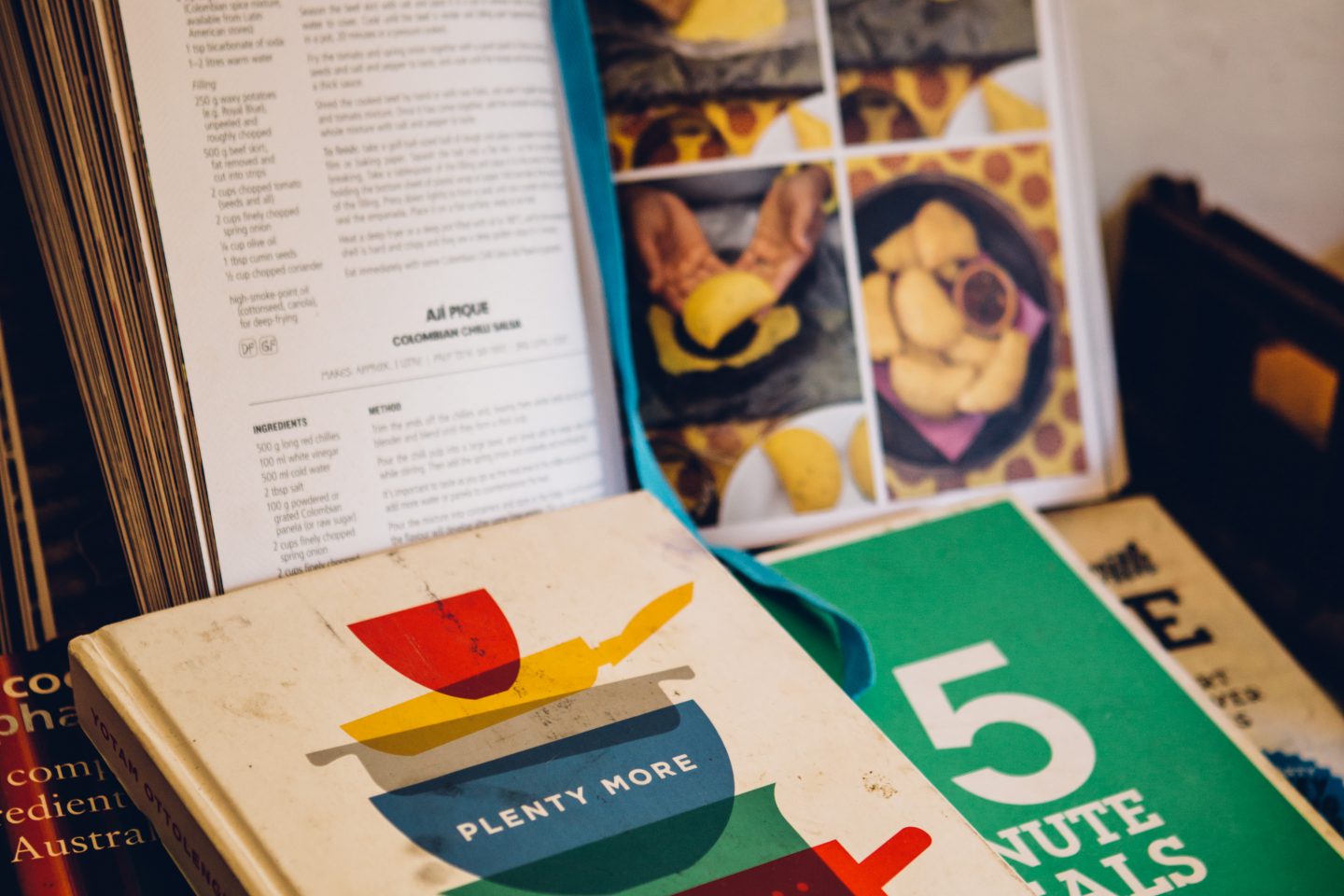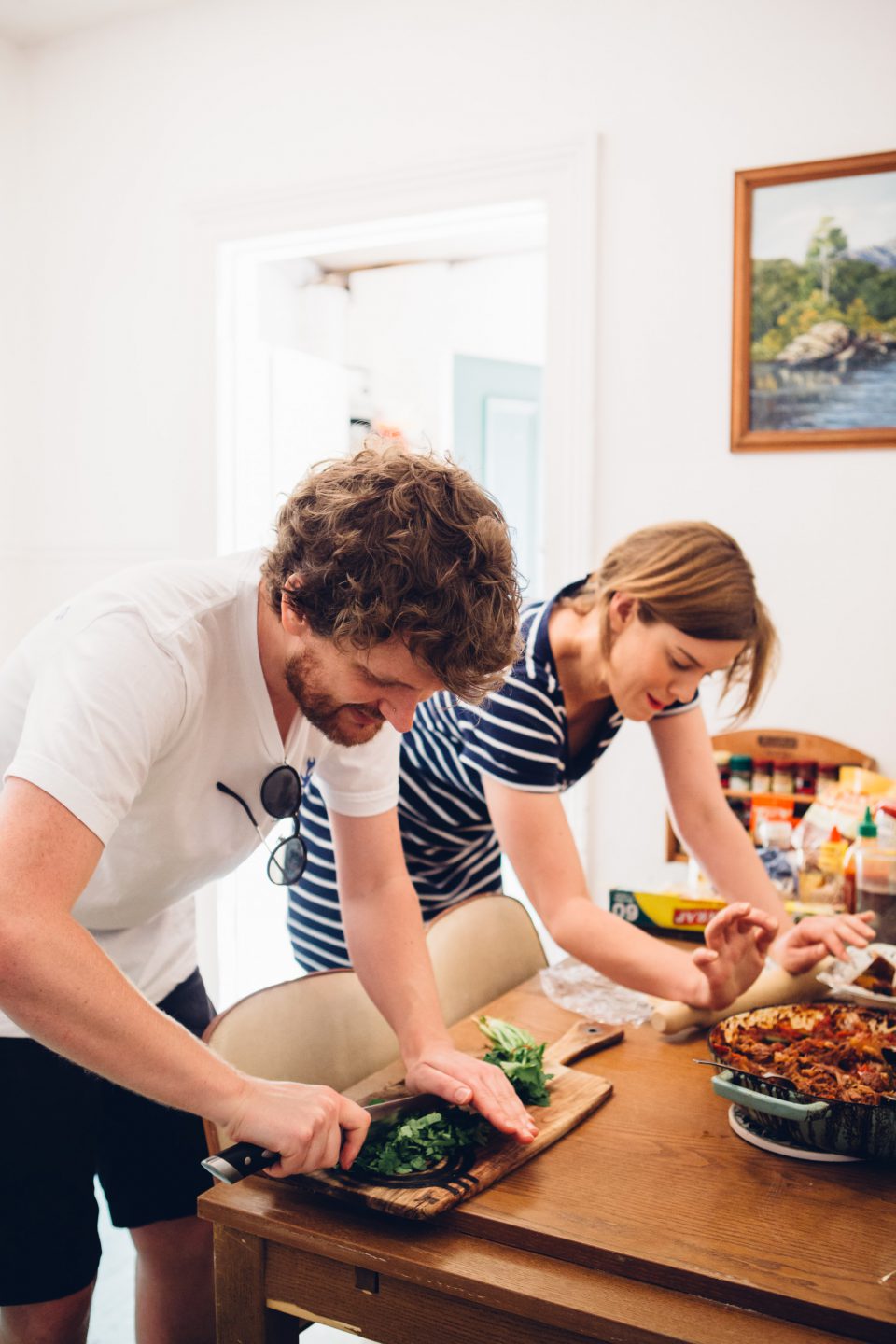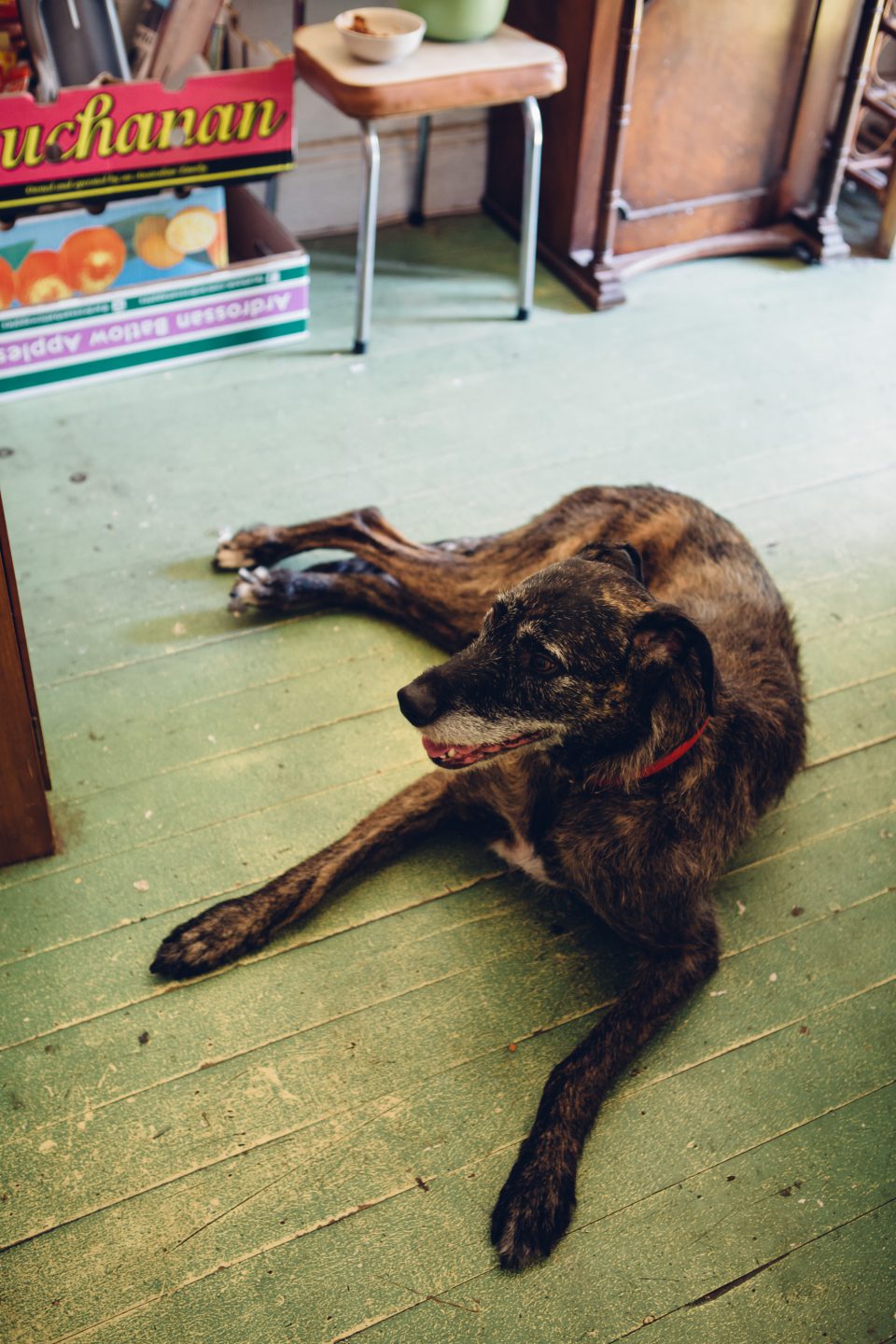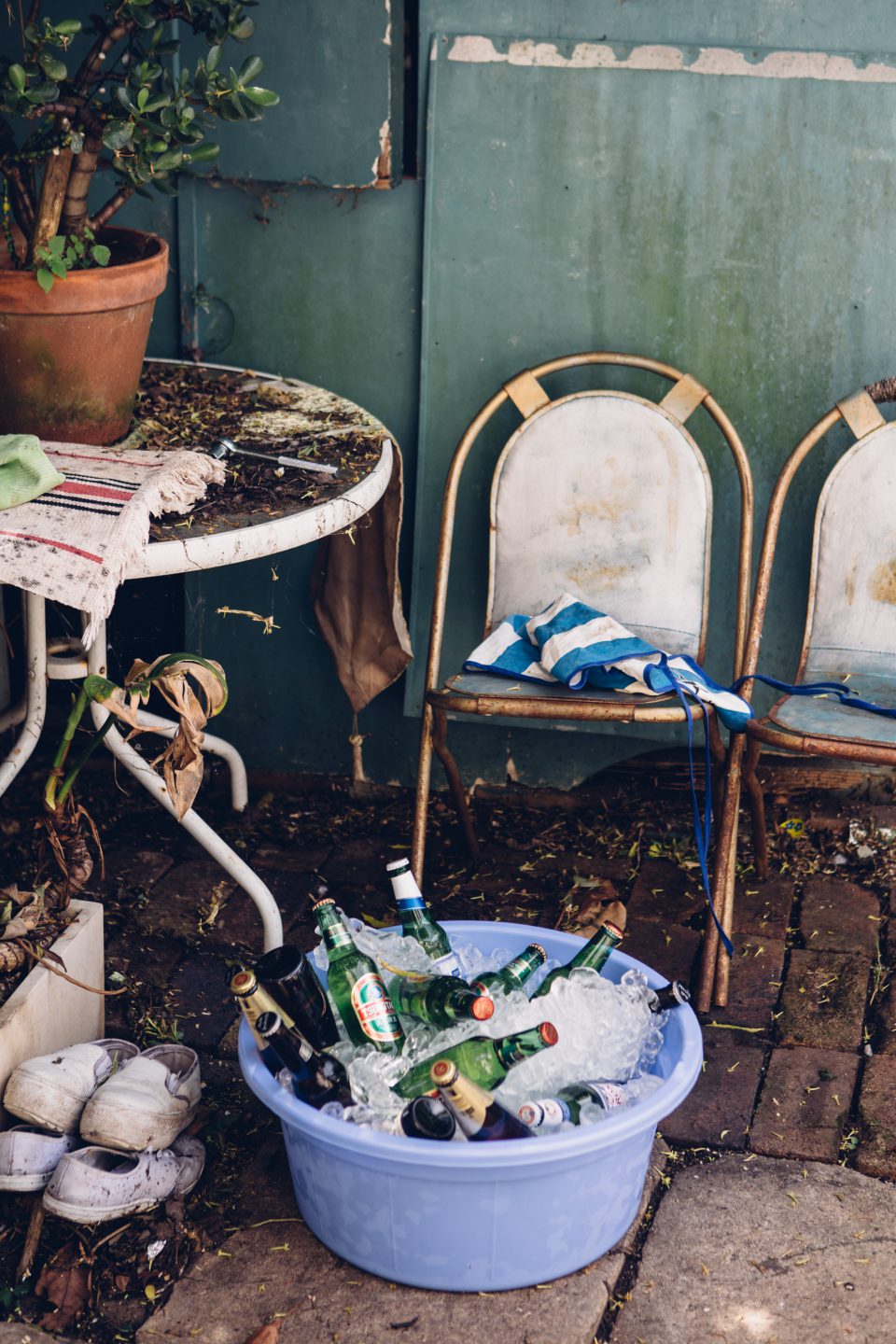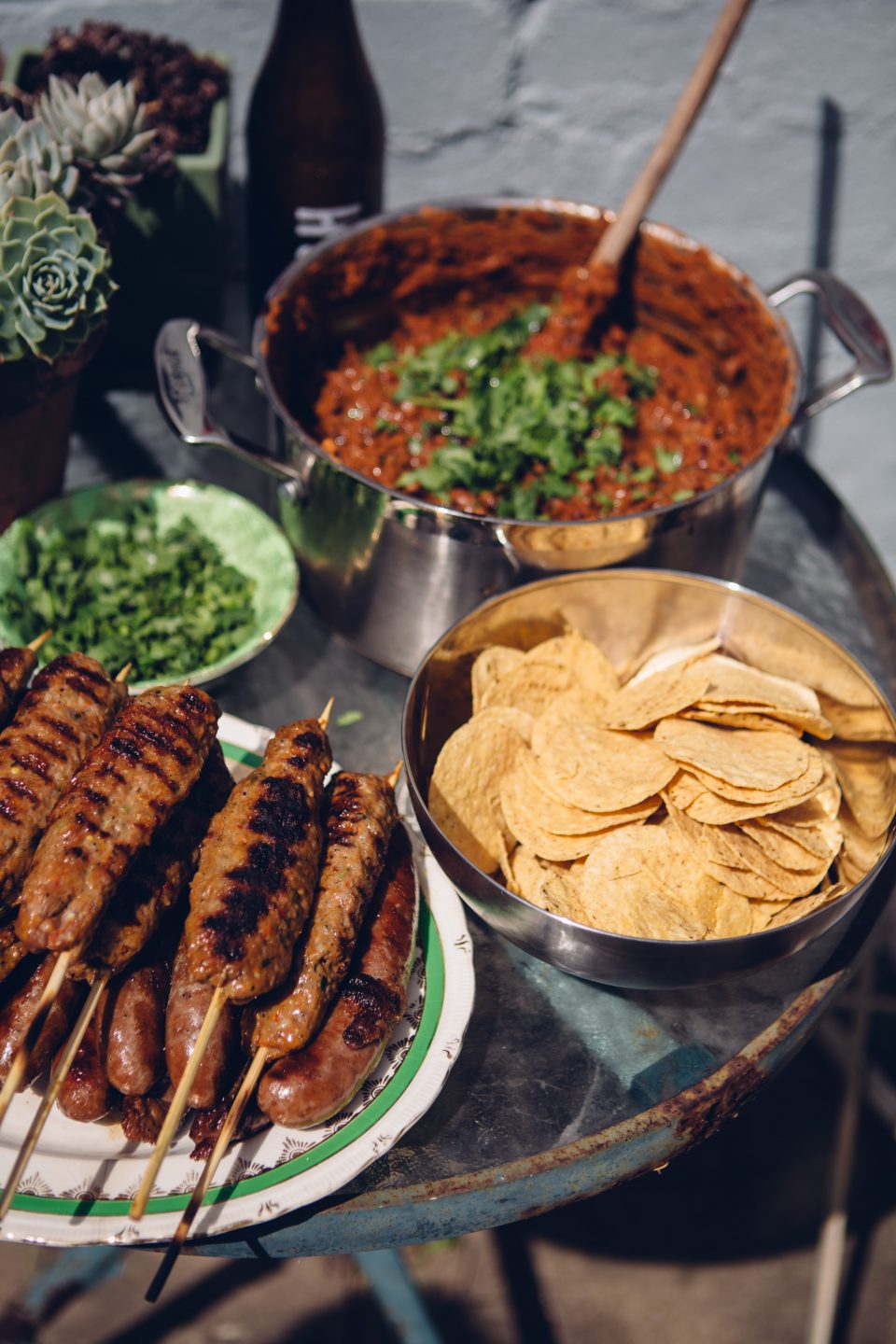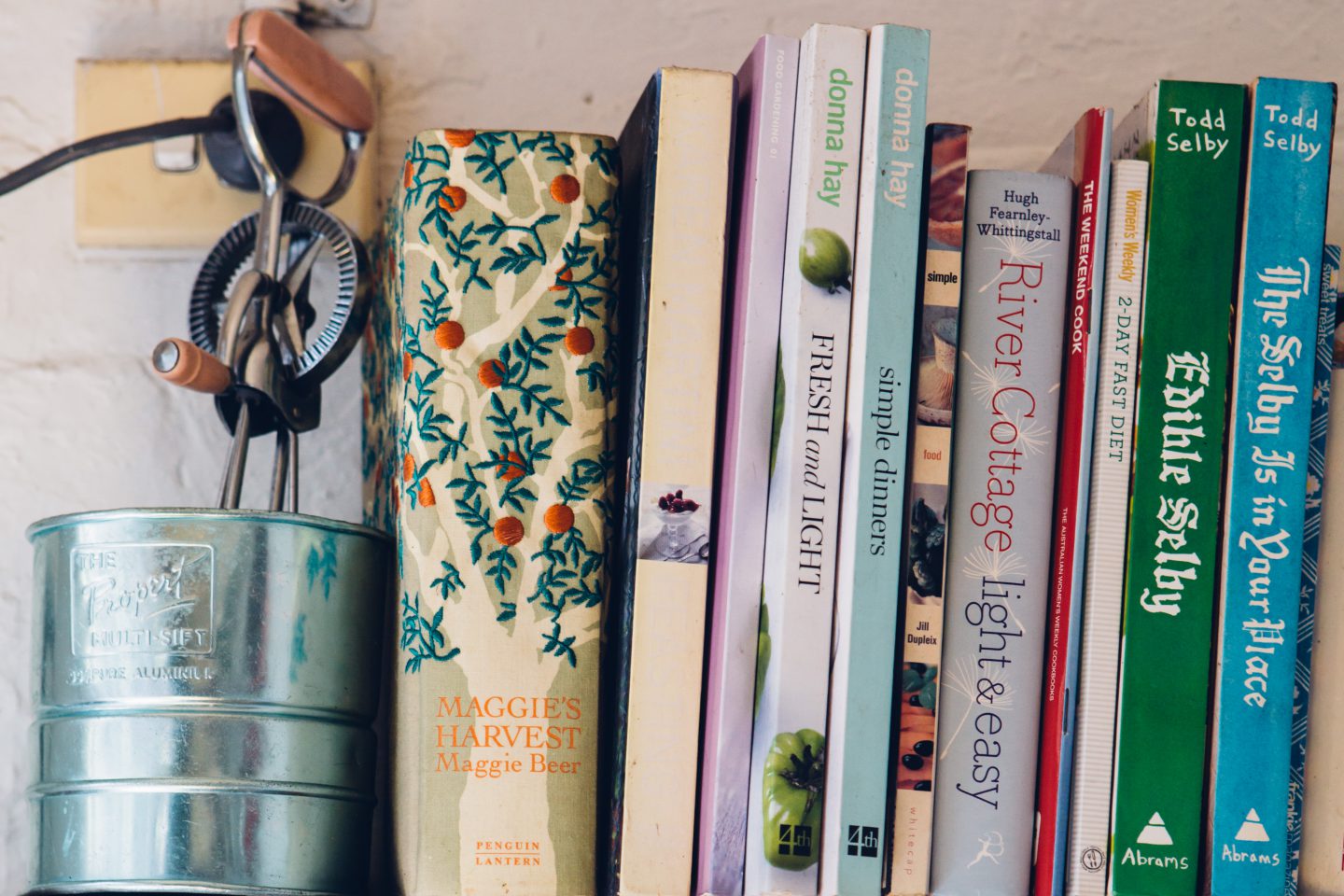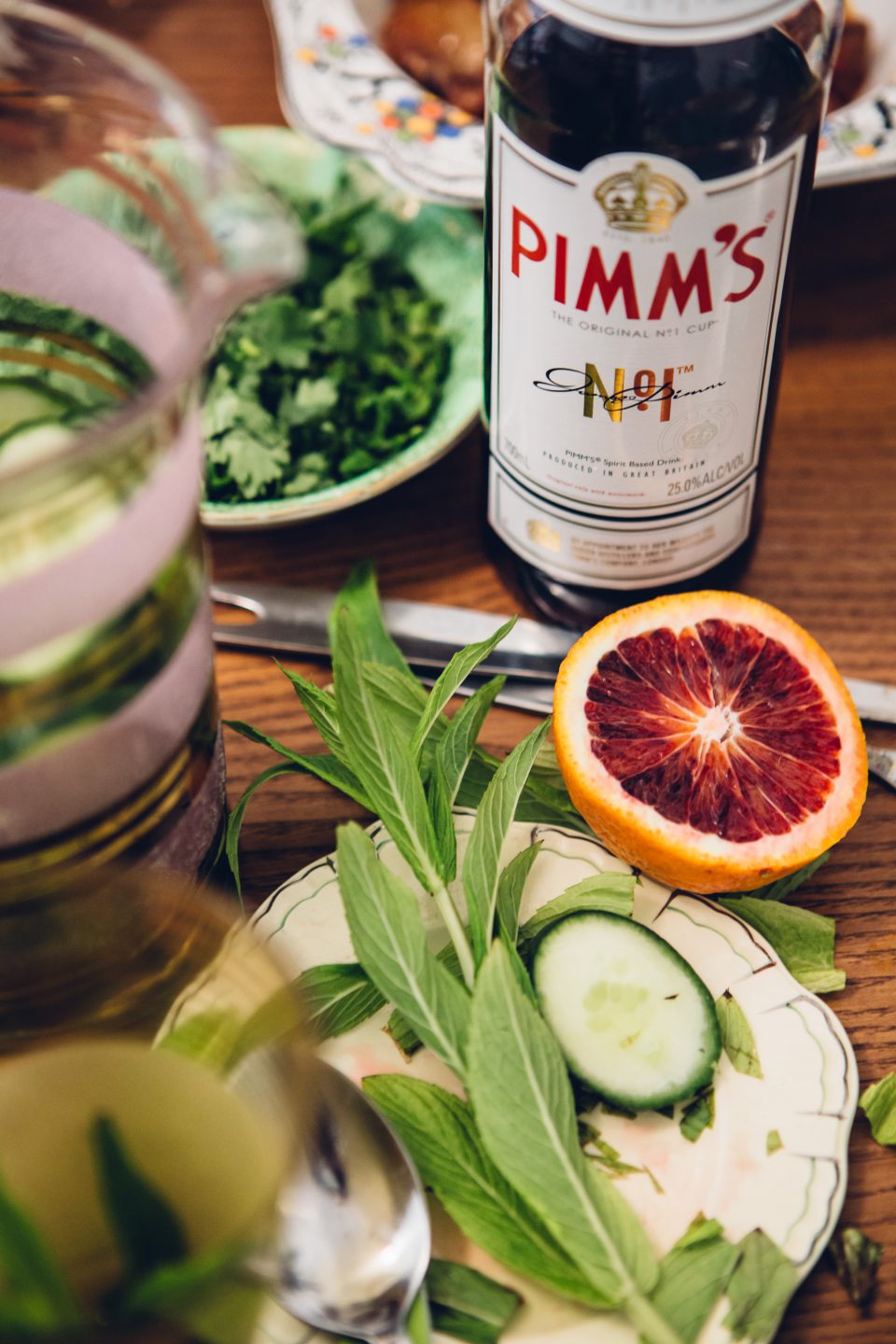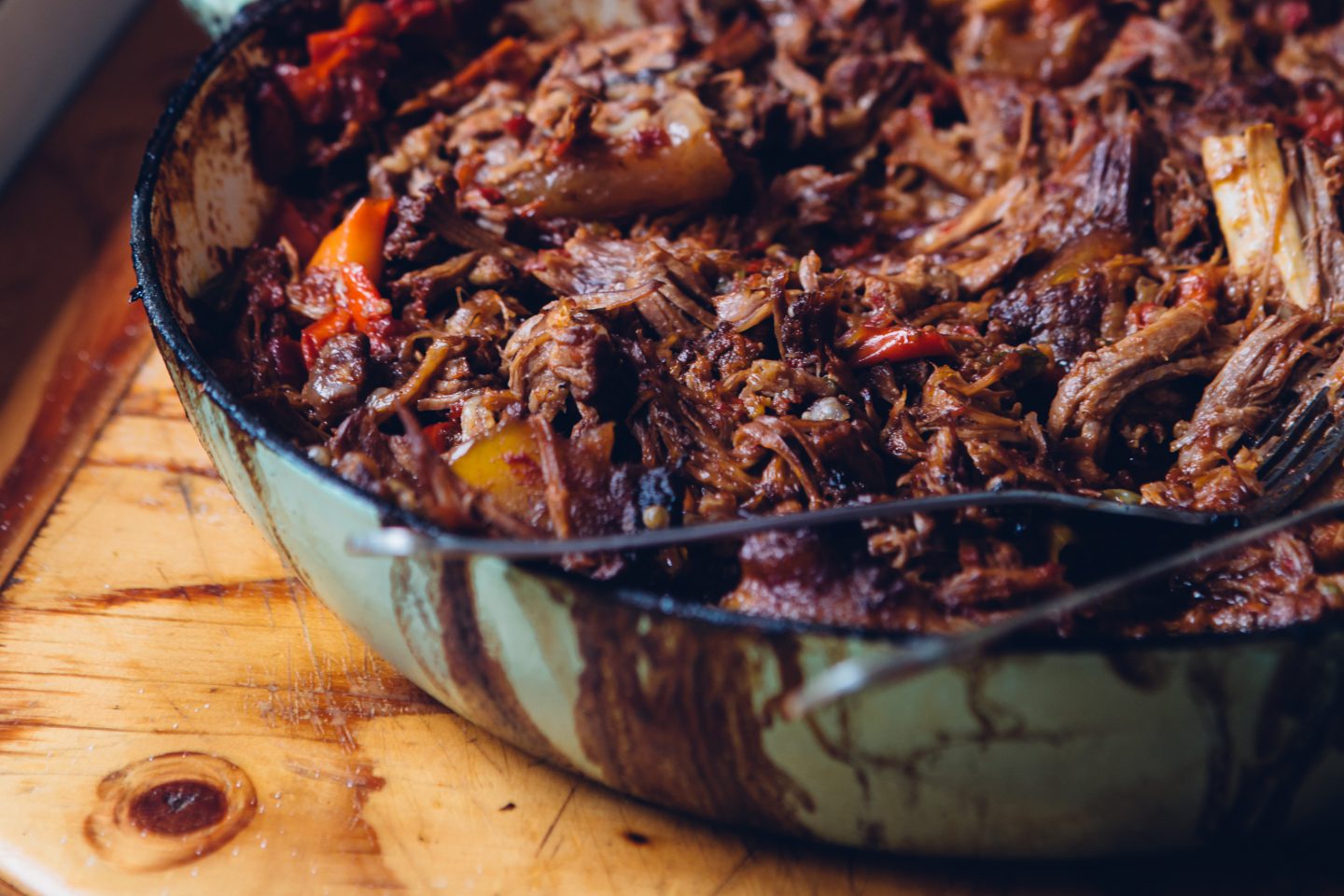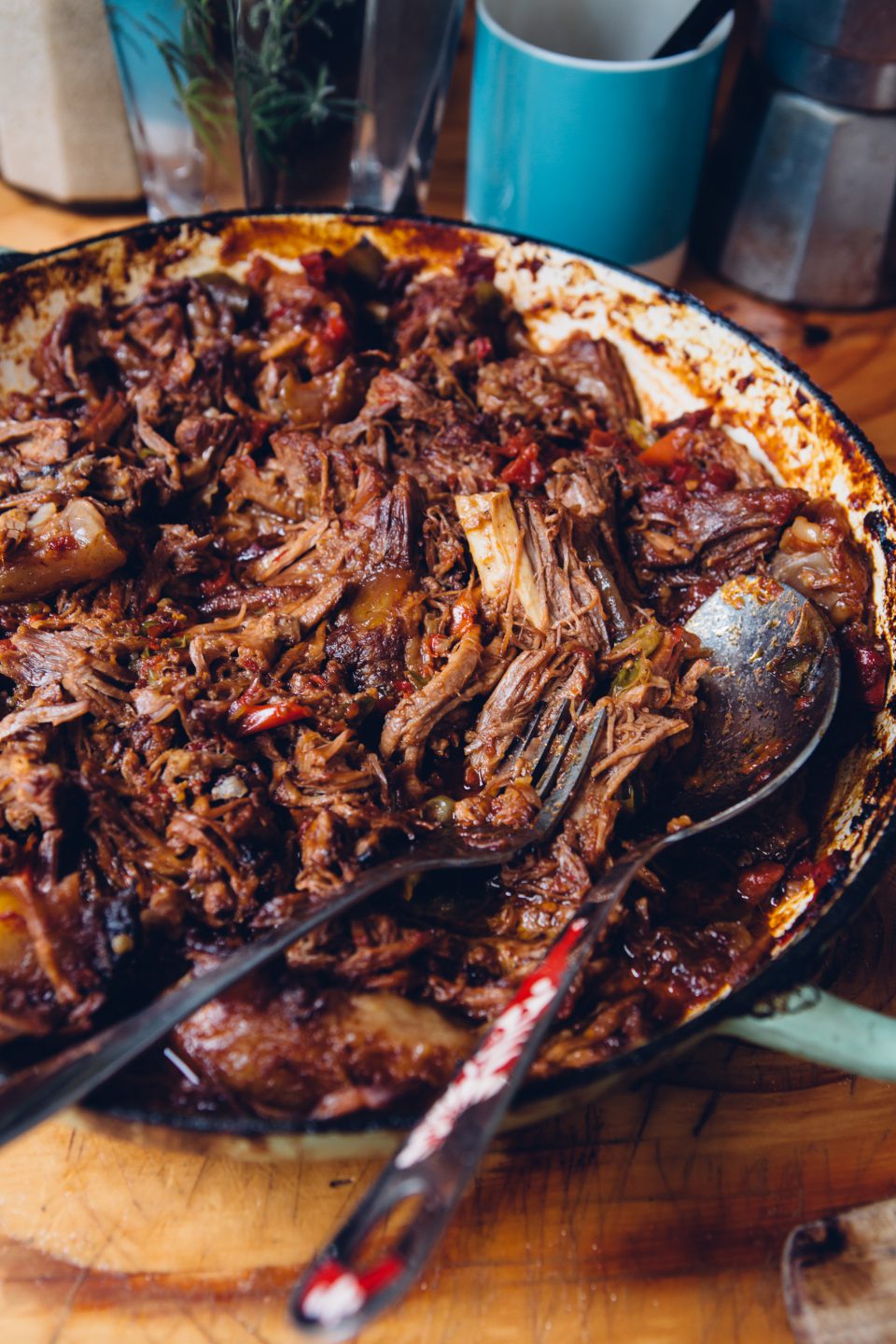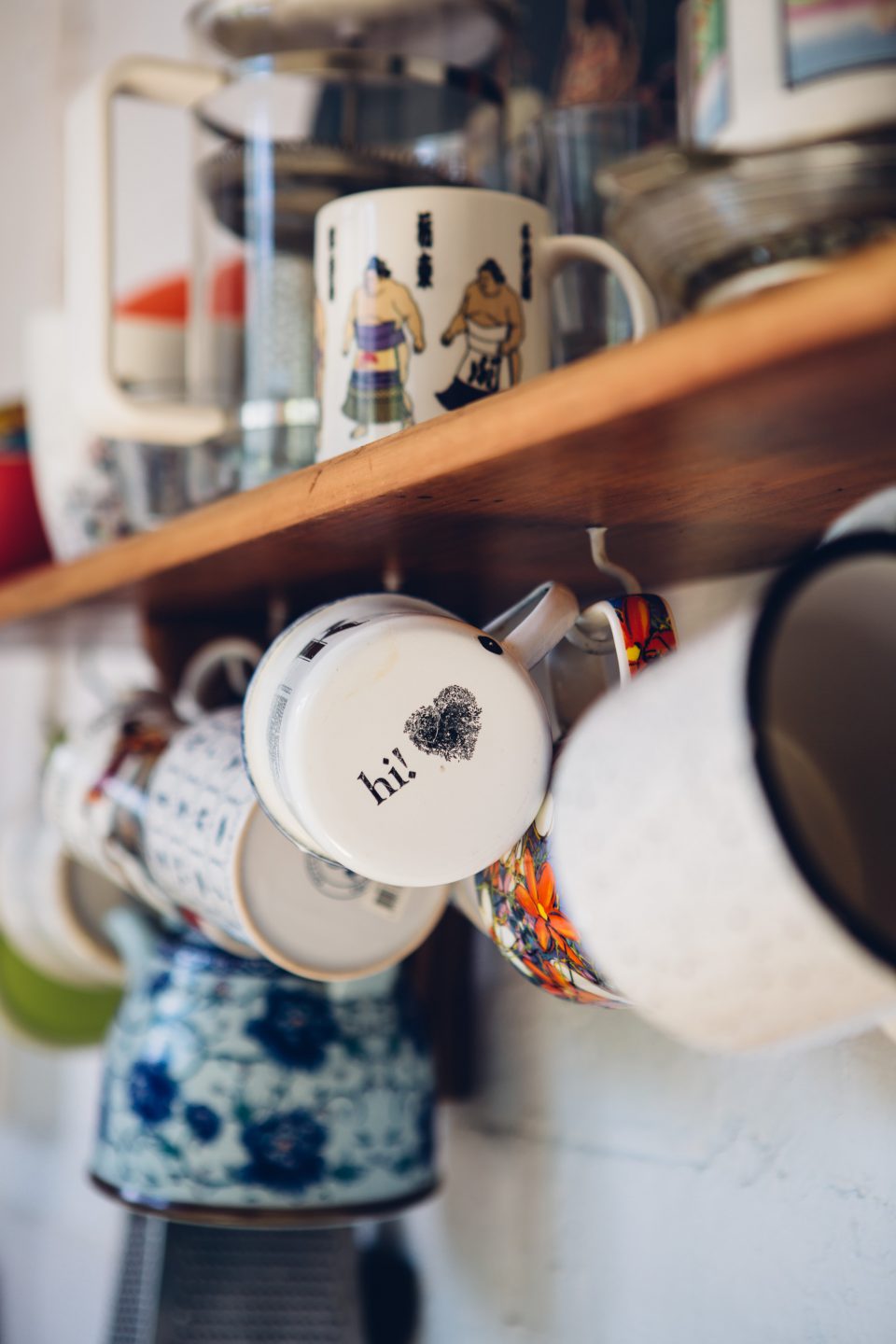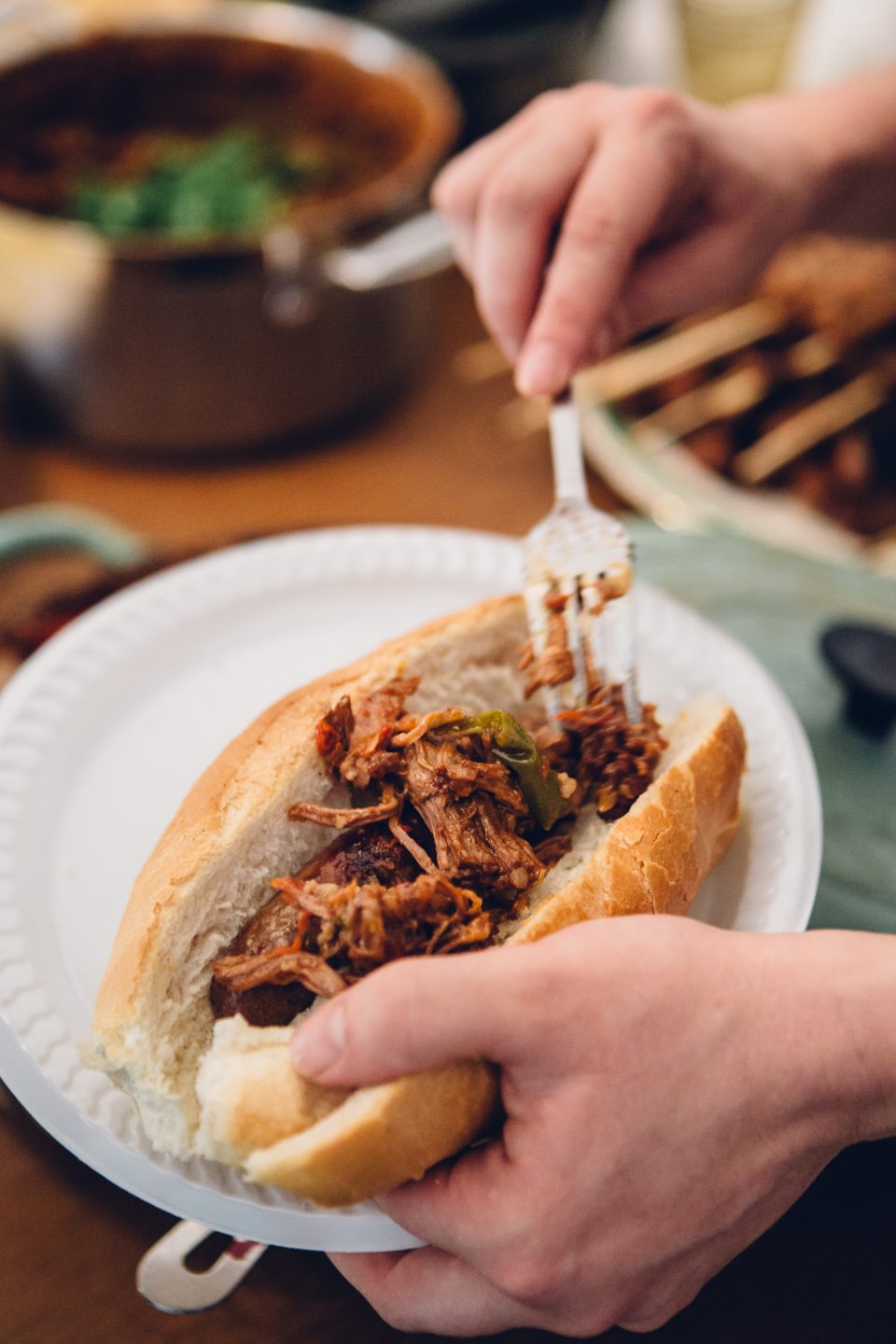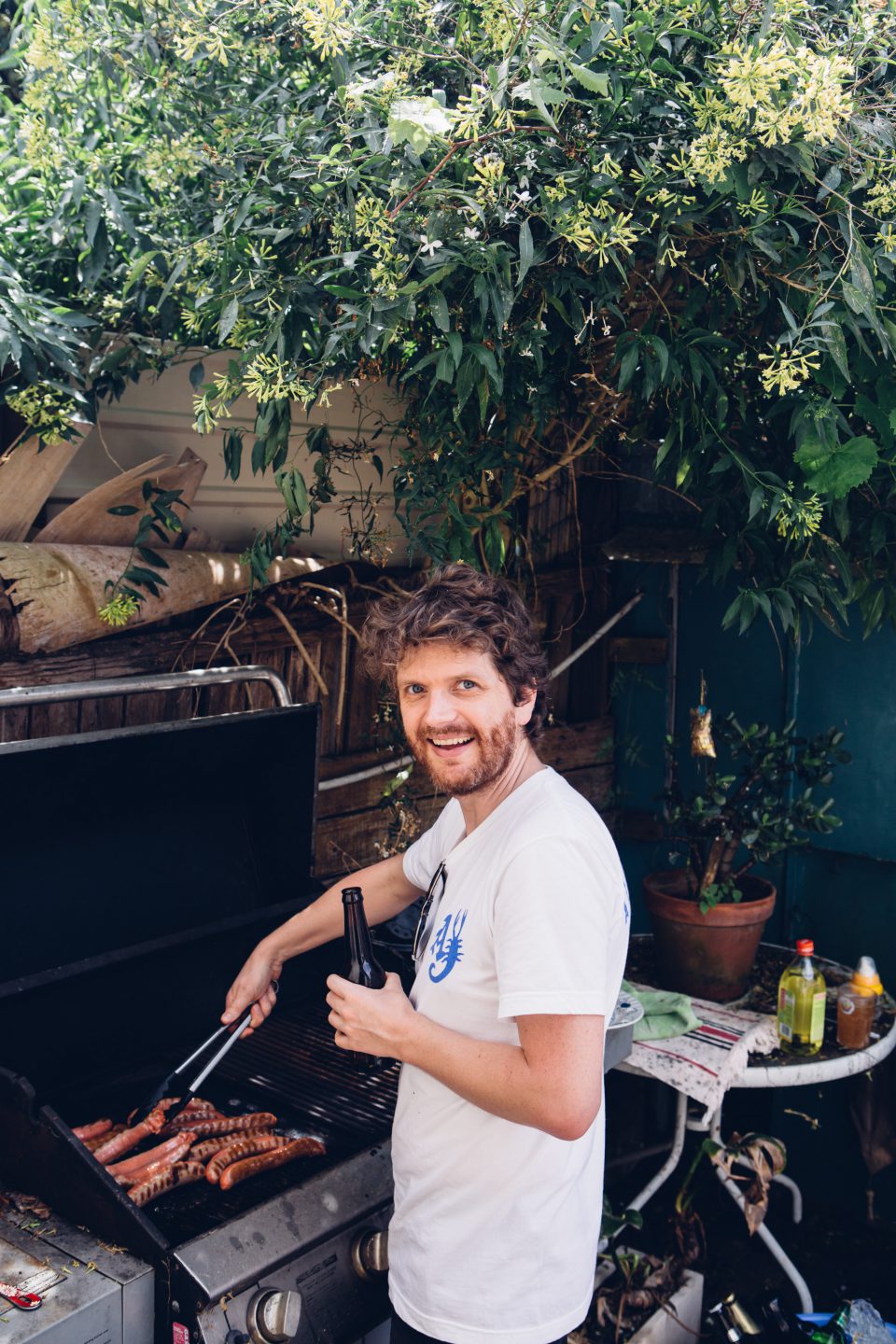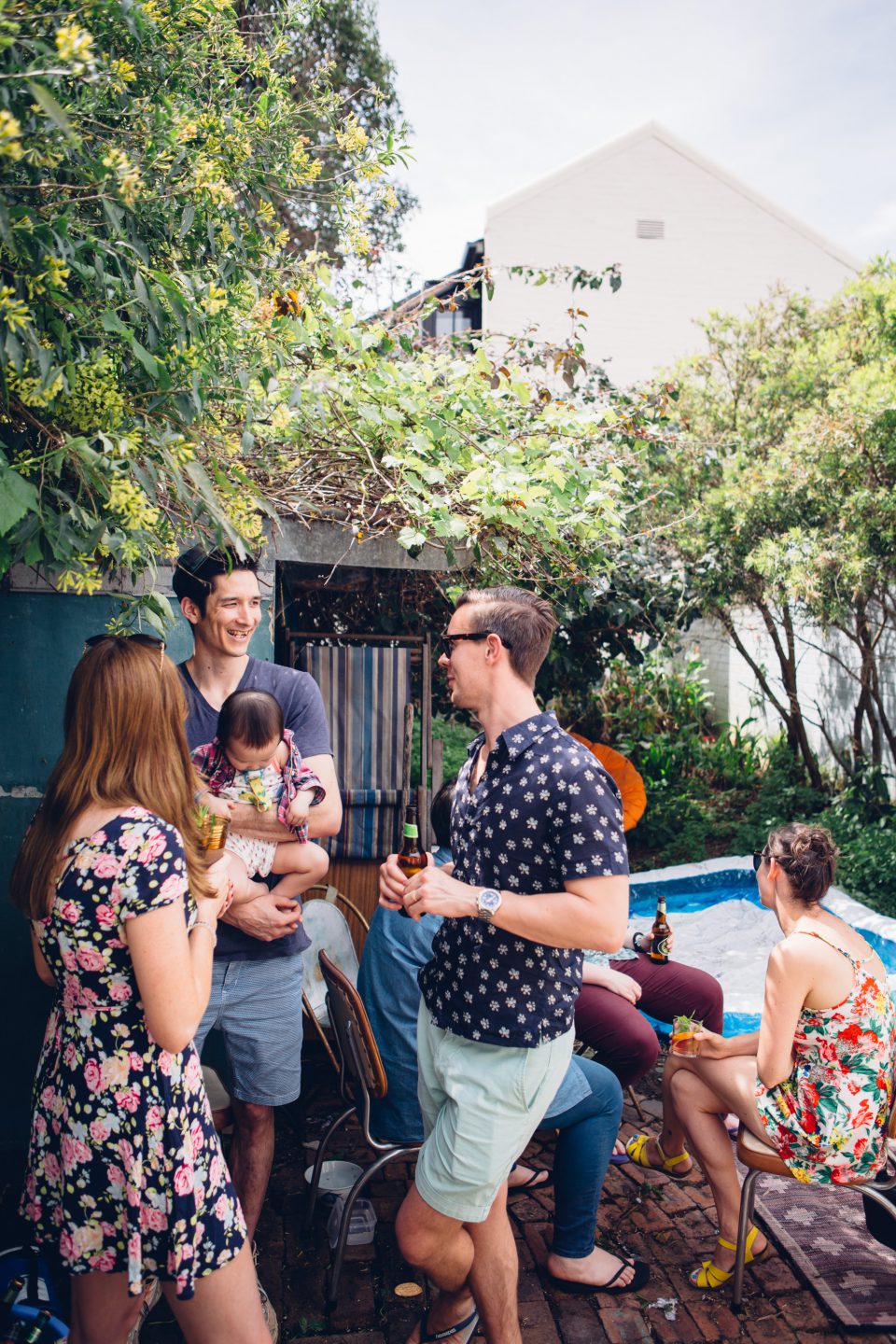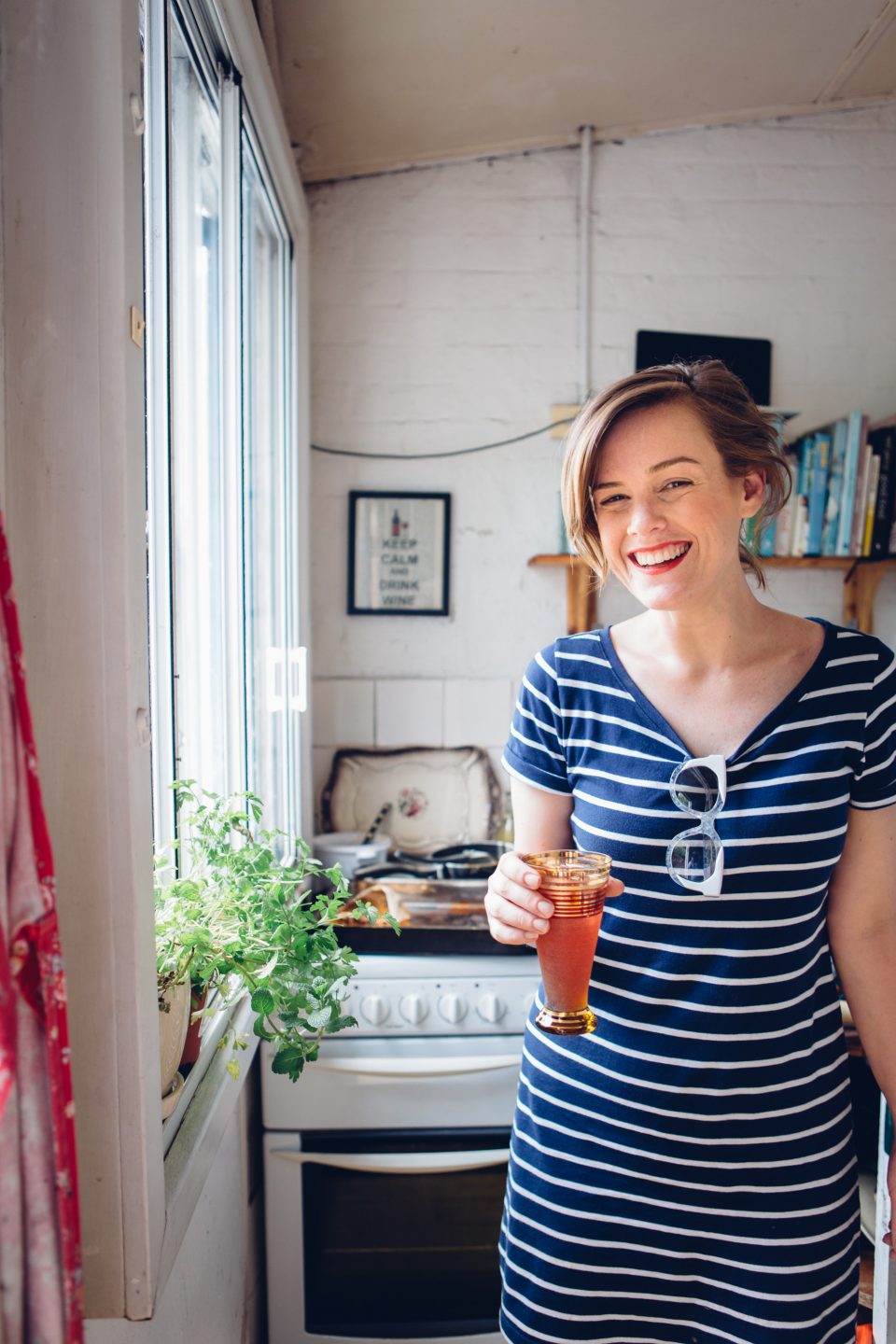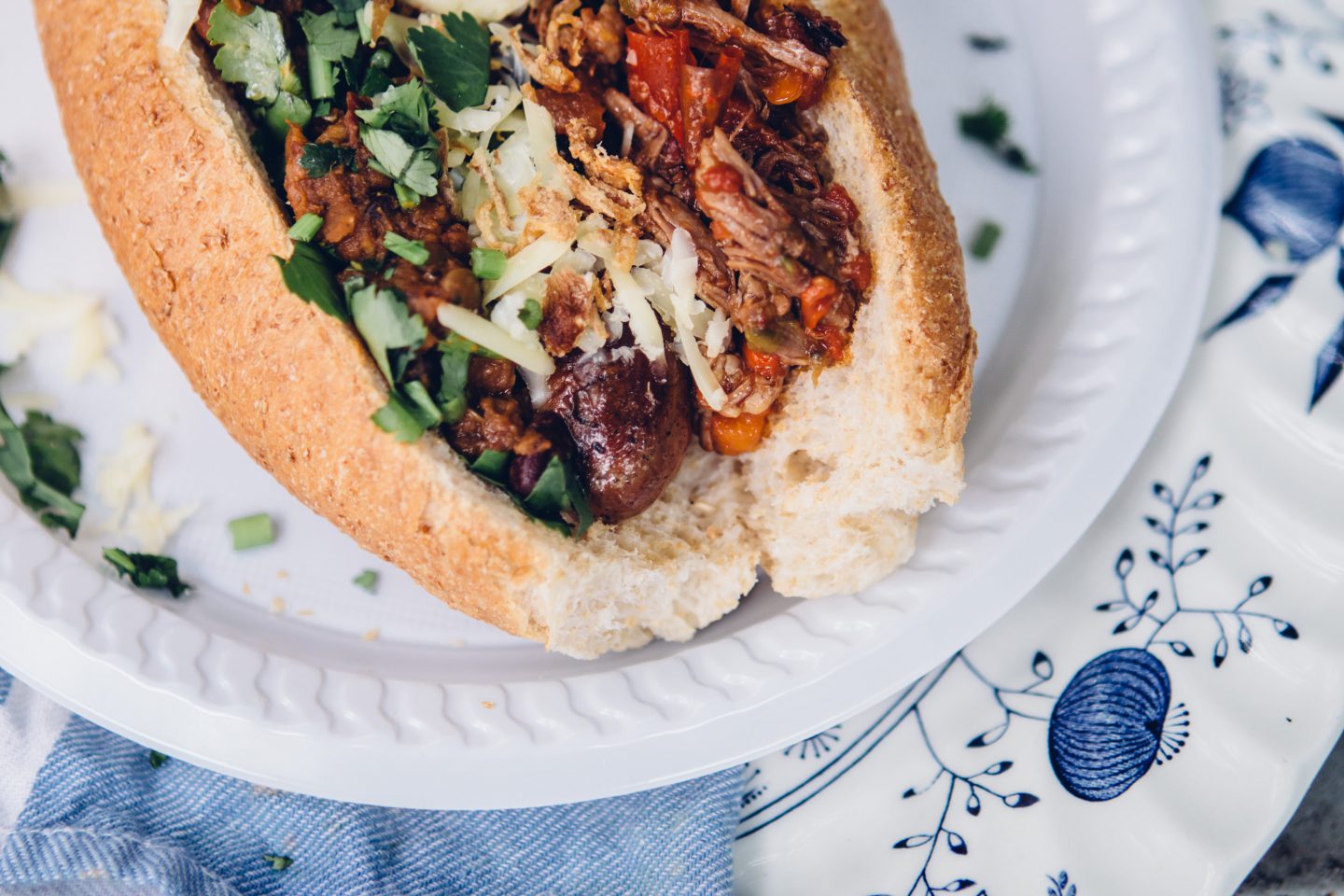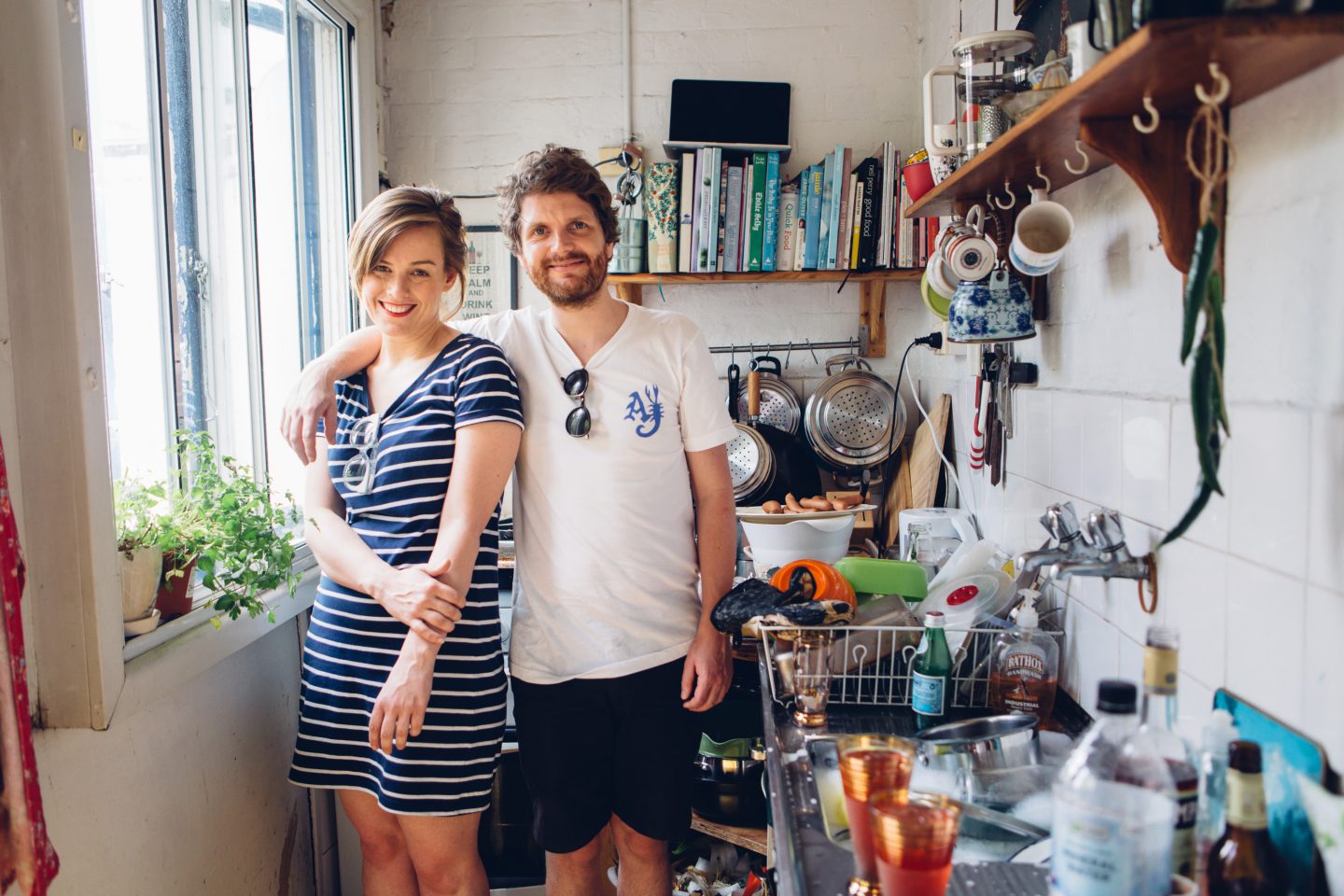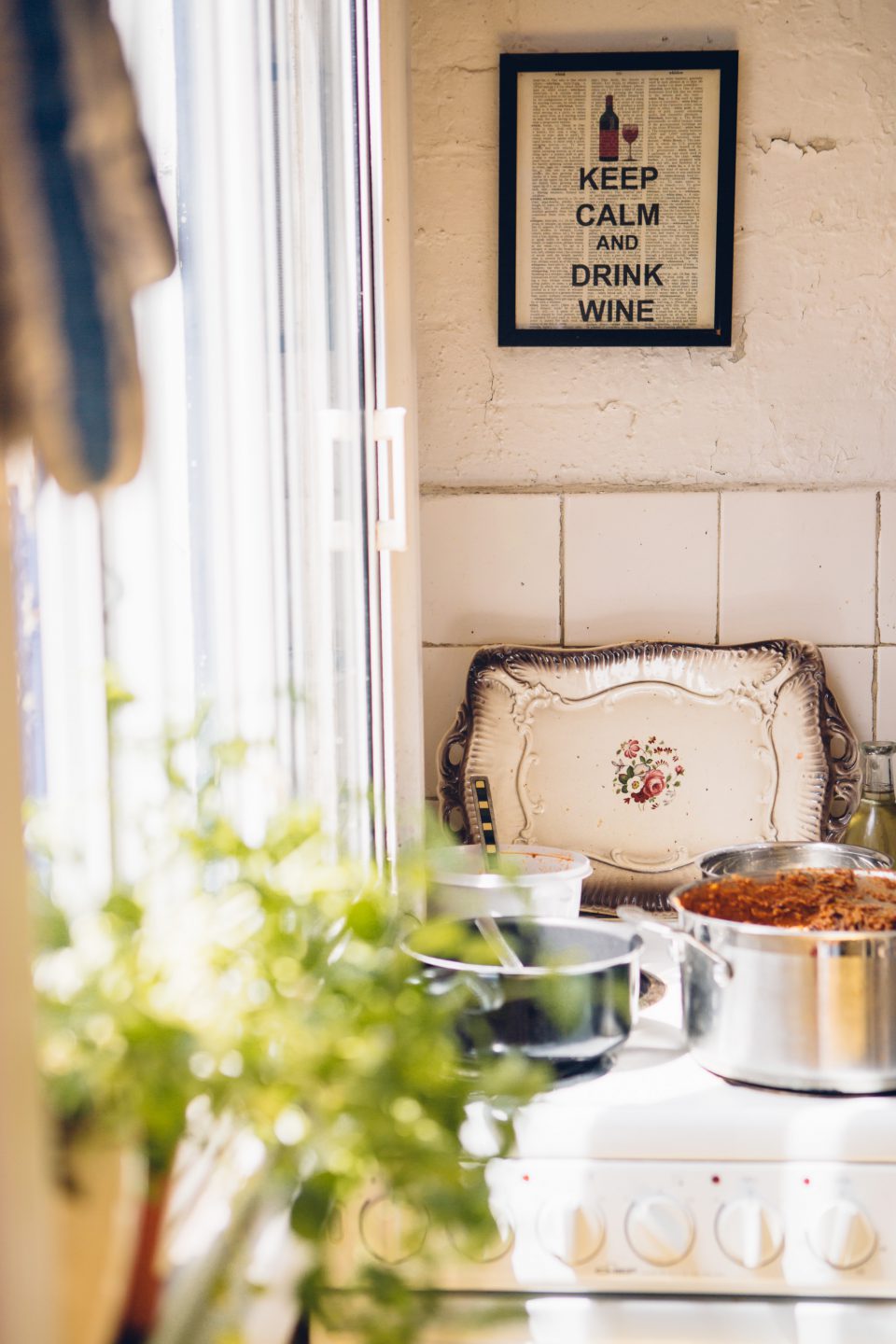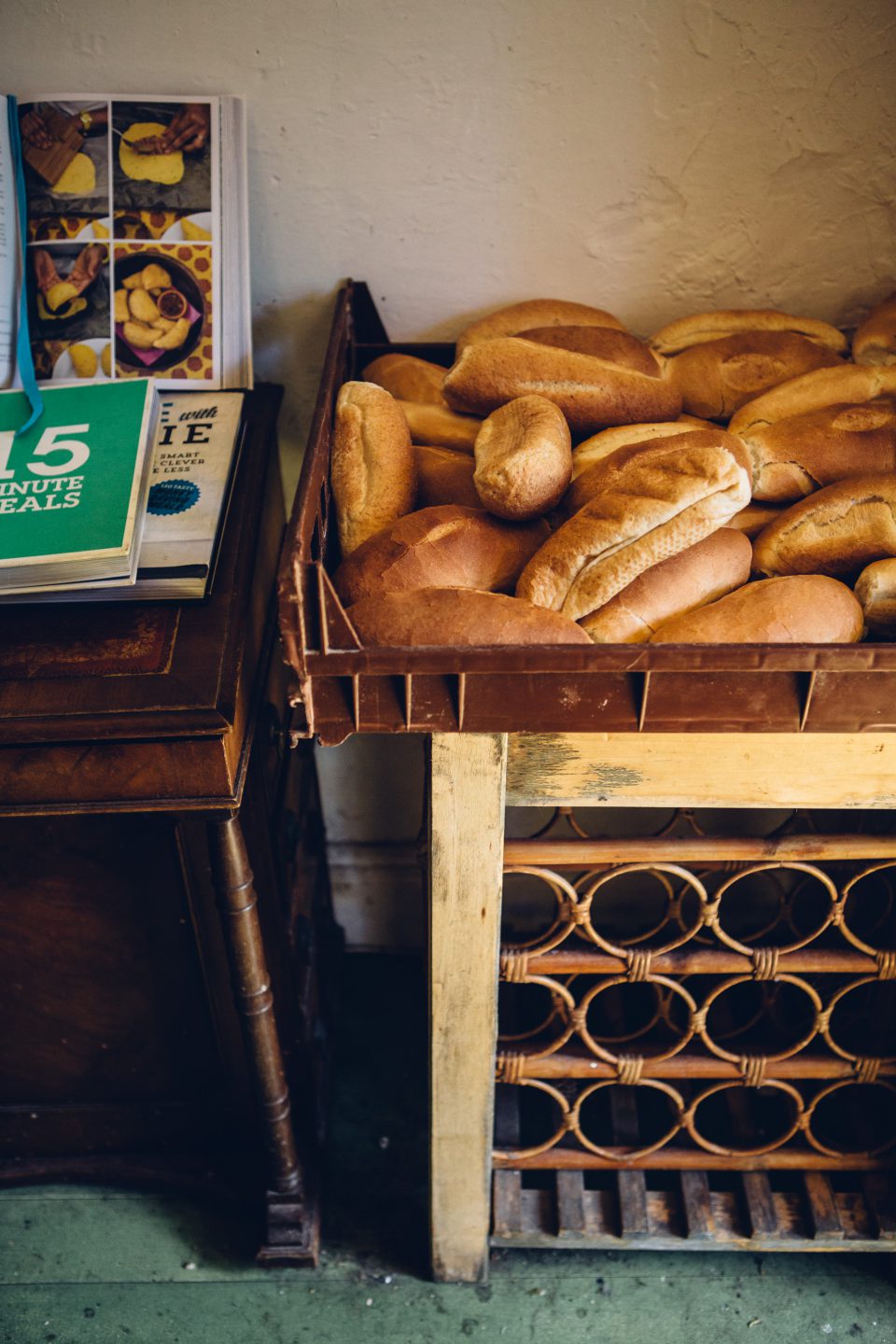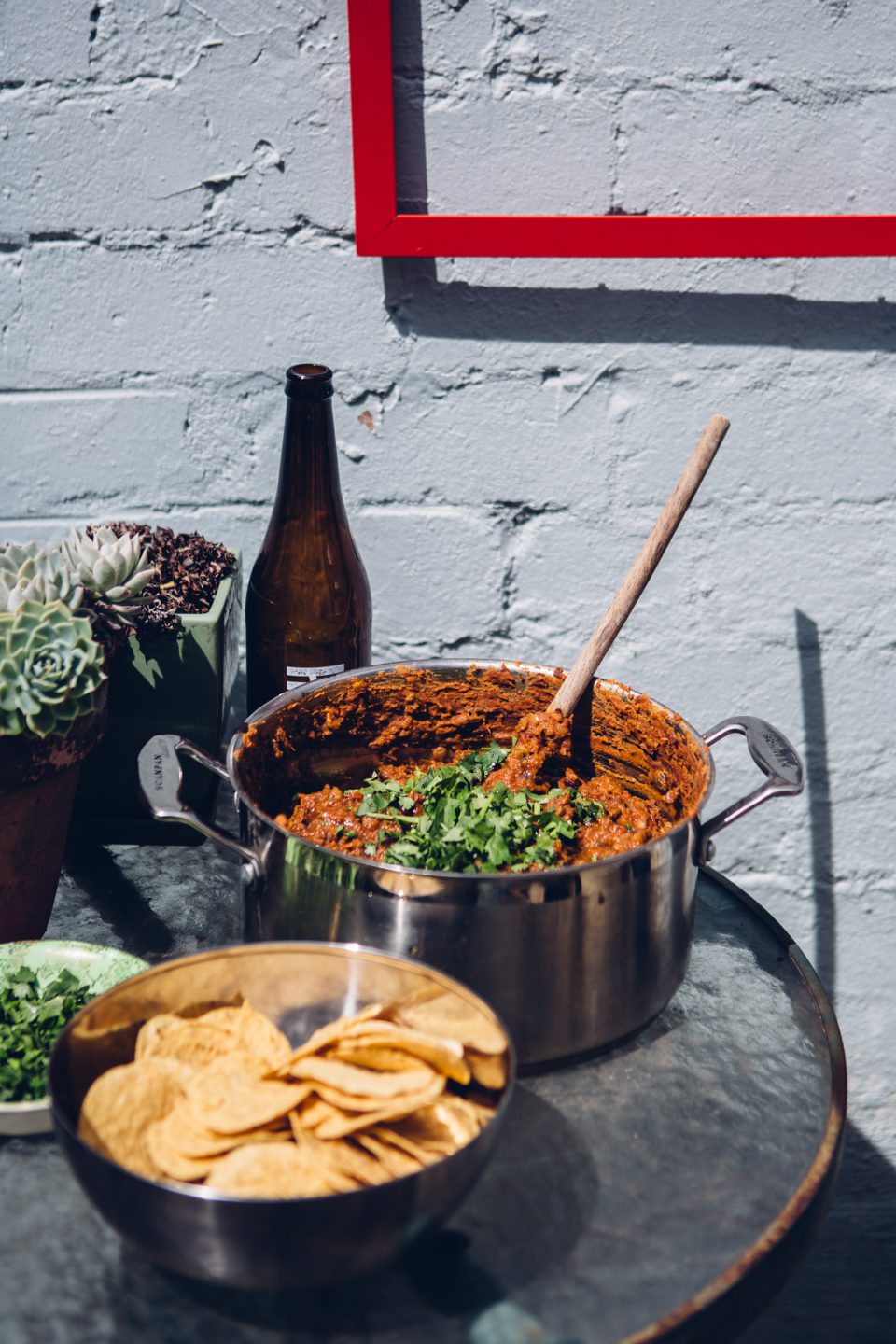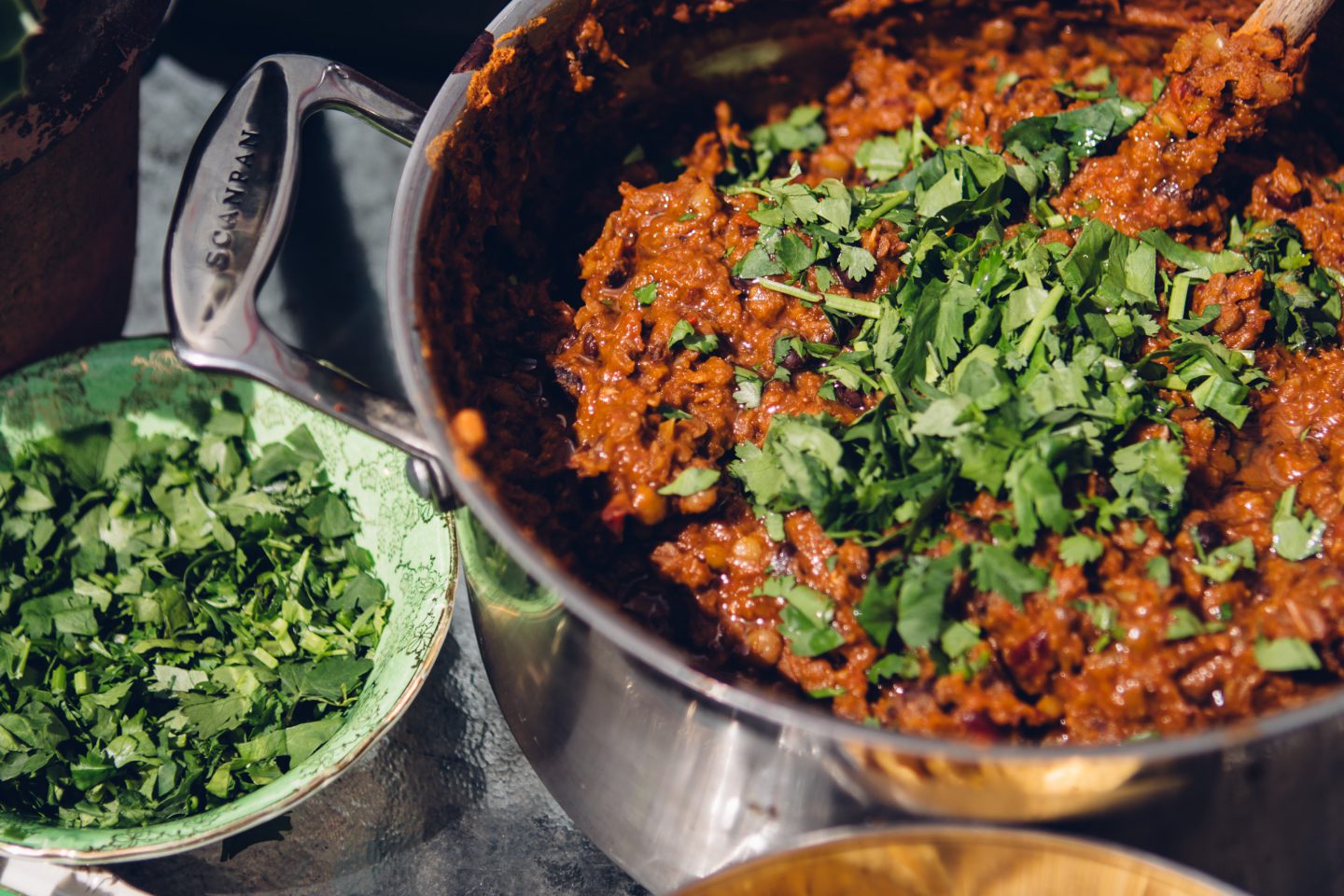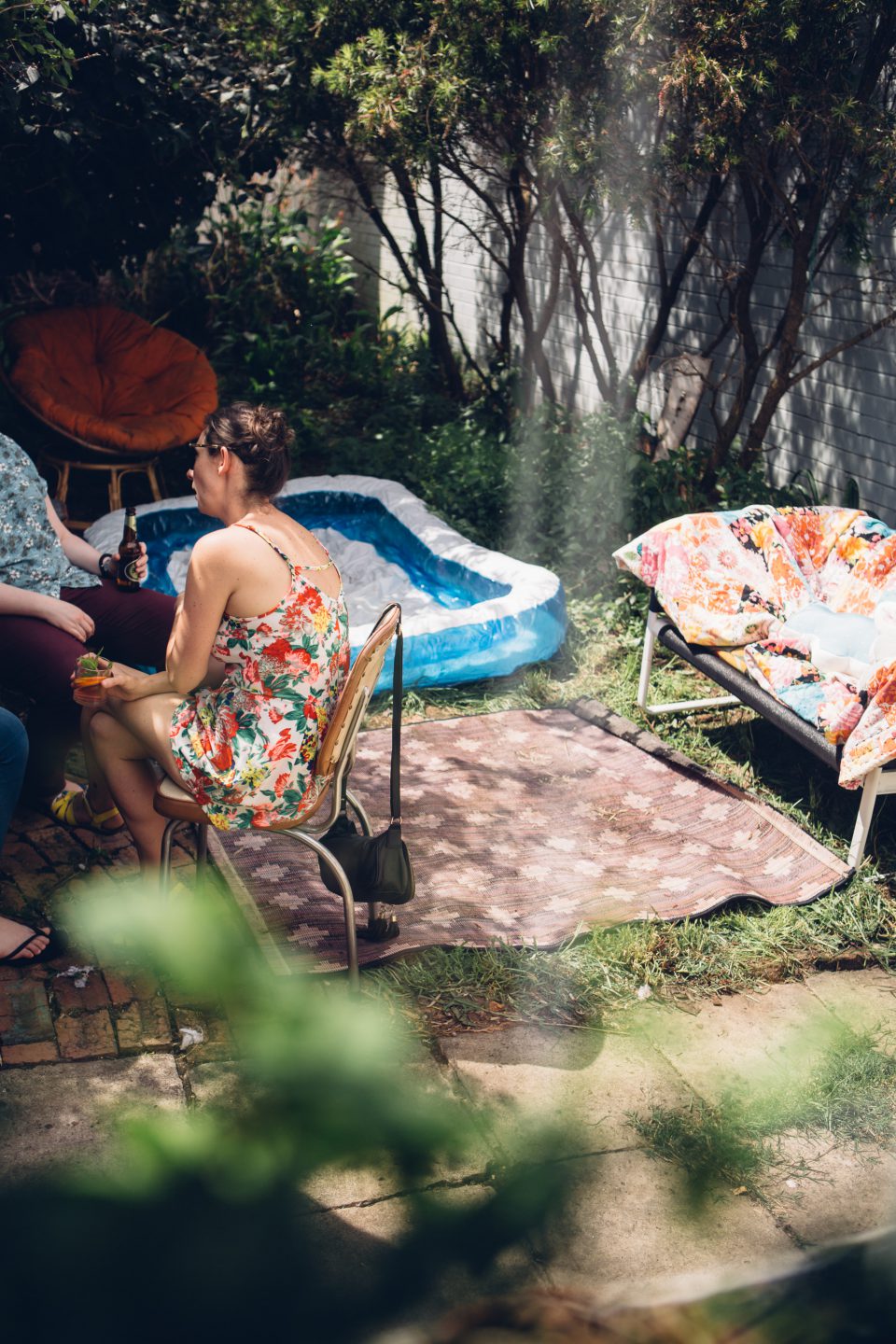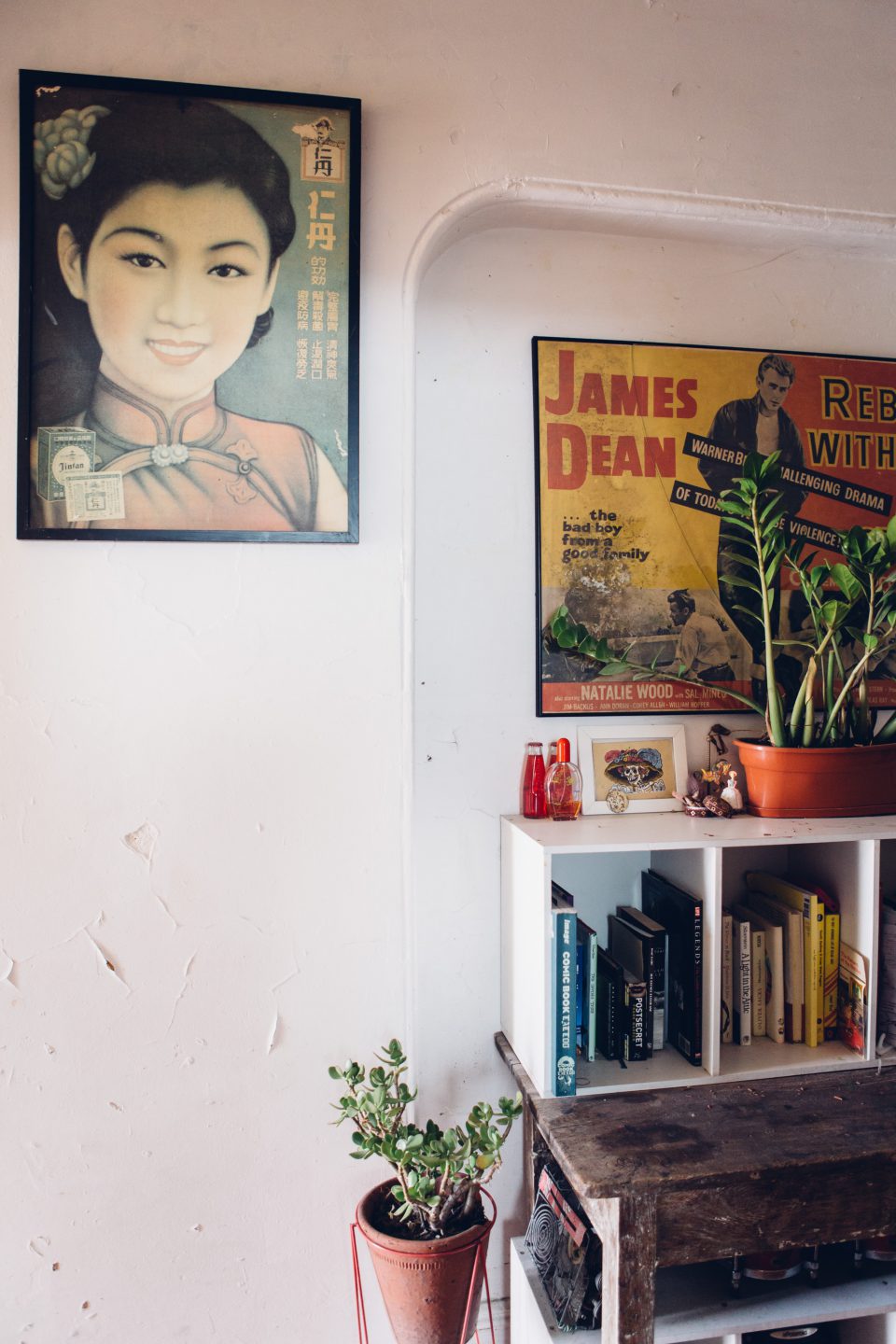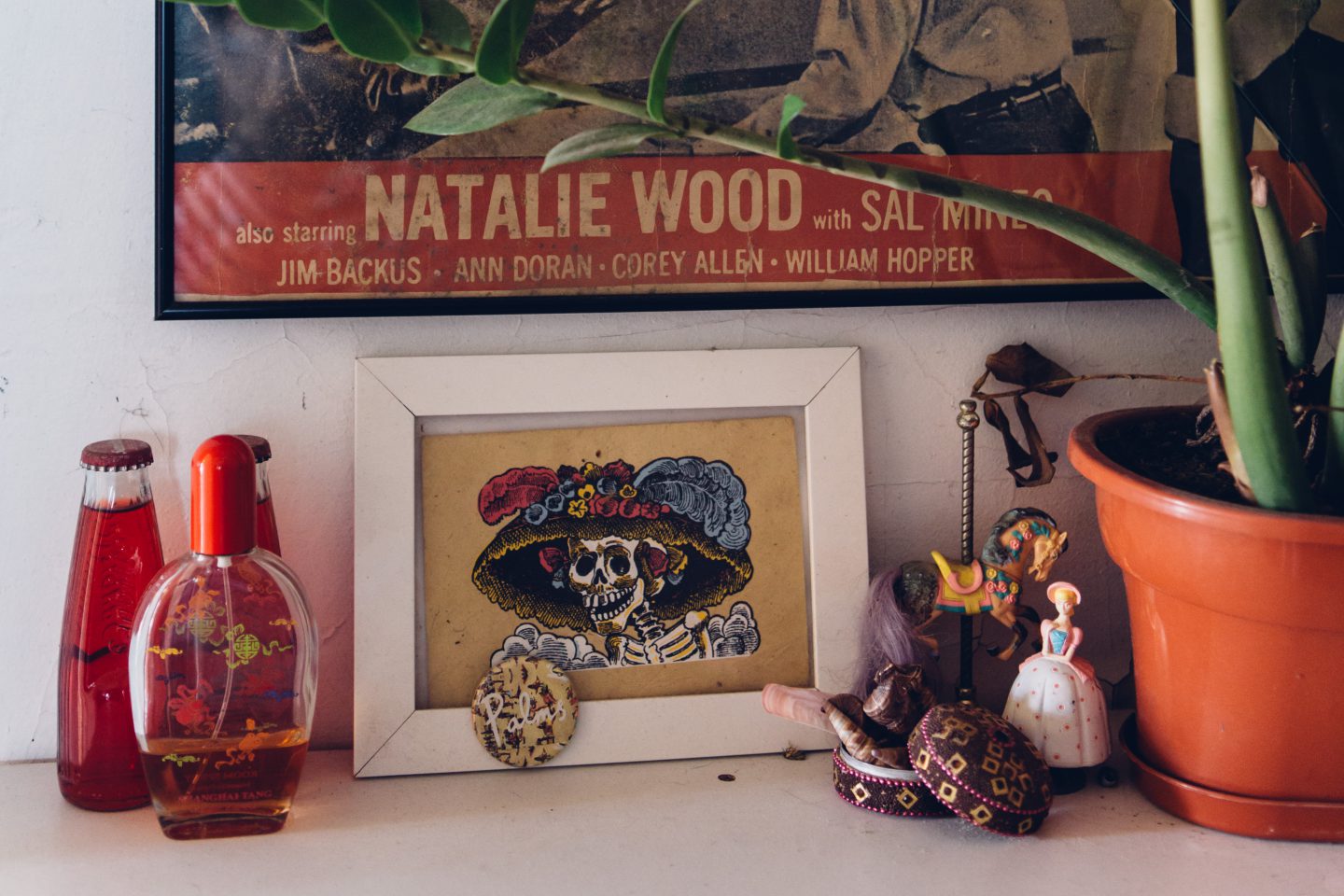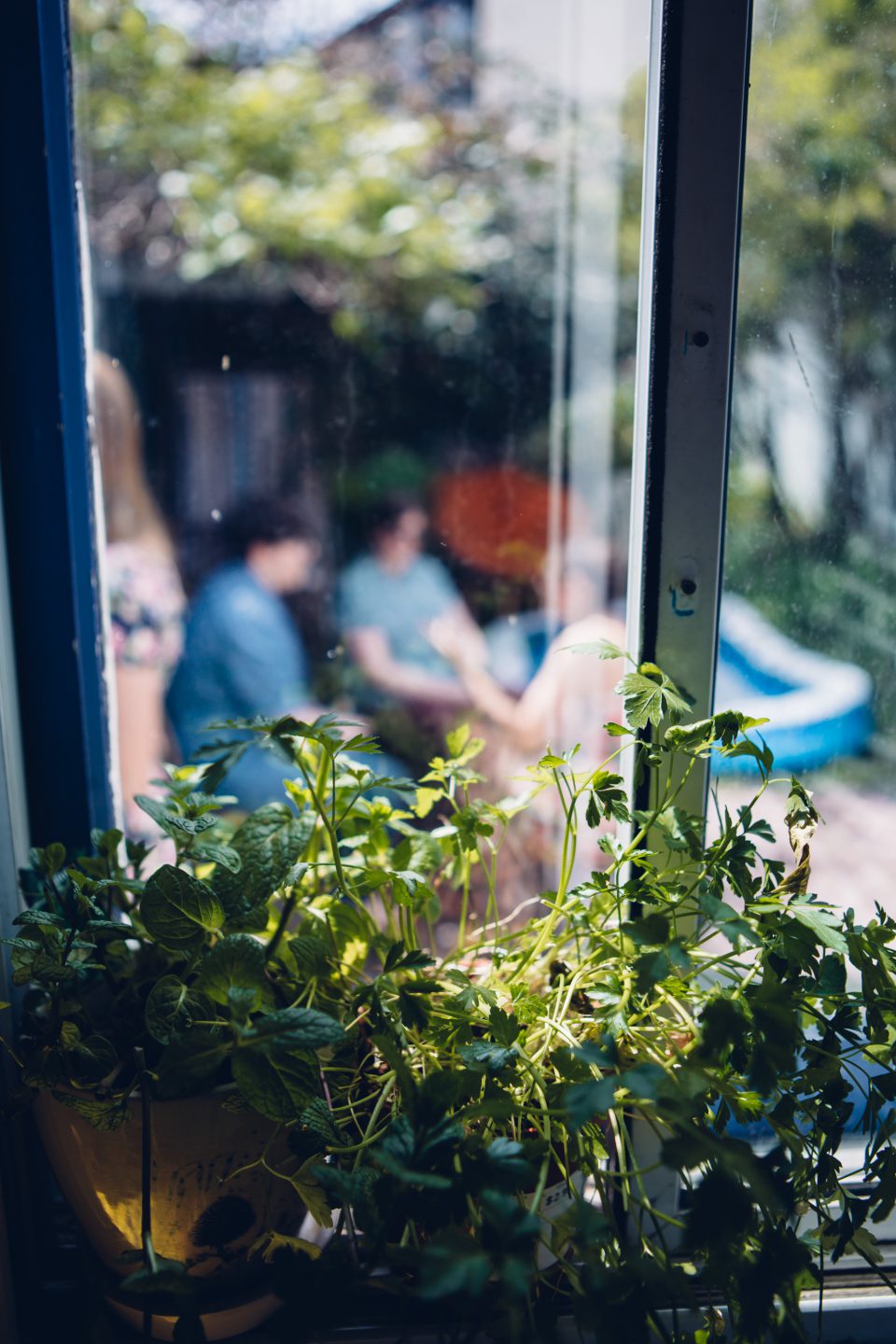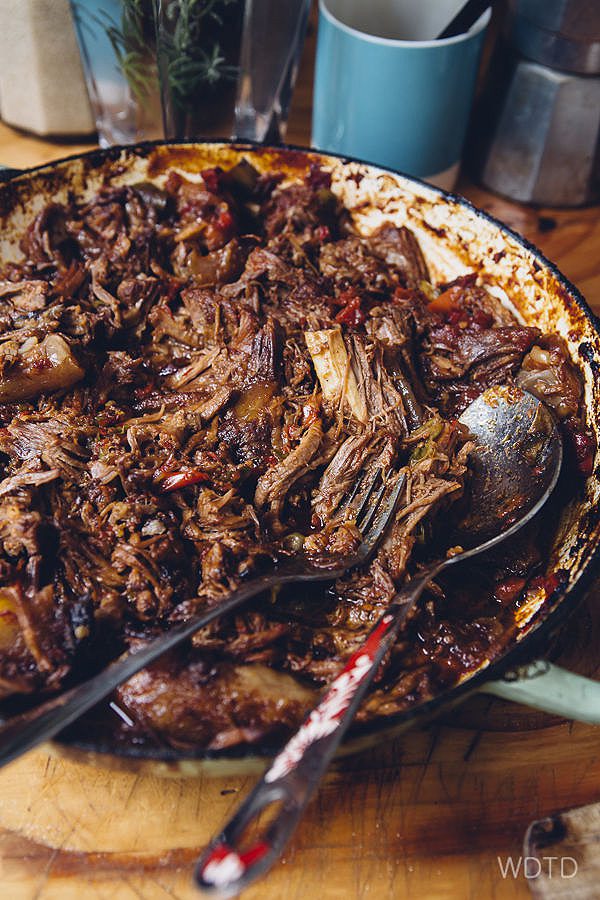 Beef Chilli Brisket
Prep time: | Cook time: | Serves 15-20 as part of Chilli Dog or 6-8 as main meal
1.5 – 2kg beef brisket (super cheap cut from your local butcher)
Salt & pepper
Olive oil
1 cinnamon stick
1 tbs of ground cumin
1 tbs of smoked paprika
2 dried bay leaves
1-2 red capsicums
1-2 yellow capsicums
2 x 400g tinned chopped tomatoes
½ litre beef stock (preferably liquid stock but it's okay to use stock cubes)
2 x Spanish onions
Splash of red wine vinegar
A bunch of fresh coriander
Place the beef brisket (which will usually come in two pieces) on a chopping board and score one side.
Pound/bash the cinnamon, cumin, paprika with a mortar and pestle then rub into the cuts in the beef. Then season well with salt and pepper.
Drizzle over some olive oil and brown the brisket pieces all over to seal in a large frying pan over a high heat. If you don't have a large enough frying pan then just pop it into a baking tray and put the tray over two burners.
Meanwhile, whilst you are browning the brisket (make sure you don't burn it), place the bay leaves, capsicums, tomatoes and stock in a large pot on another burner and bring to the boil.
Return to the brisket and add the chilli and onion to the pan, cook for 5 minutes.
After your tomato mixture has come to the boil, transfer it to the large baking tray with the brisket cover with foil, and leave to bake on 140˚c for 4–5 hours, the longer the better.
When the beef is ready all the sinews, tendons and fat should melt gently into the meat. It will pull apart easily with a fork when you test it.
Once removed from the oven, pull the beef apart using 2 forks. Remove the bay leaves and add some coriander. You might have to adjust the seasoning and add some more salt and pepper. Also add a splash of red wine vinegar at this point.
You can then serve the brisket in two ways. Either traditionally with some tortilla and a fresh homemade salsa (freshly chopped tomato, Spanish onion, coriander, olive oil and seasoning), or as a Chilli Dog!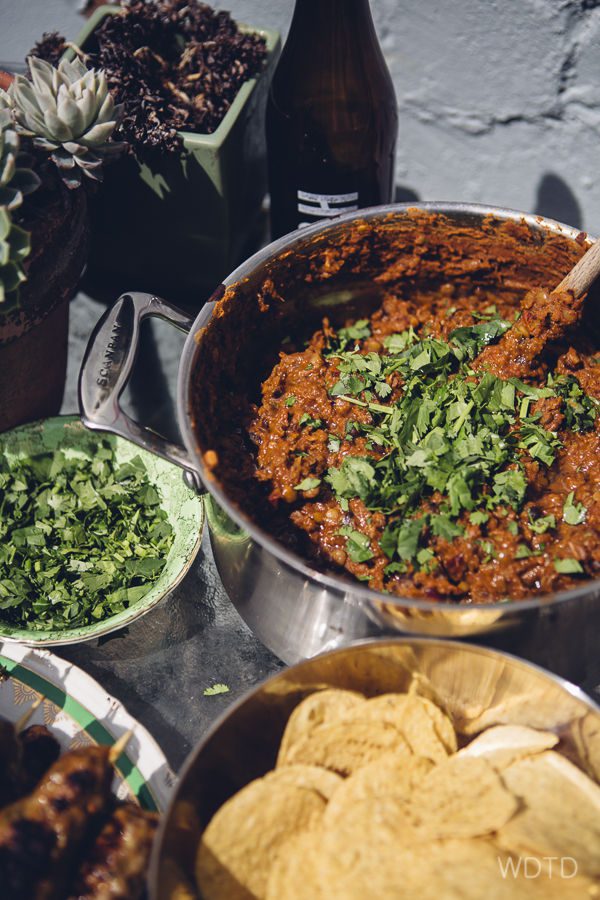 Chilli Con Veggies
Prep time: | Cook time: | Serves 15-20 as part of Chilli Dog or 6-8 as main meal
4-6 cloves garlic
1 leek
2 medium brown onions
1 long fresh red chilli
Olive oil
½ a cinnamon stick
2 tbs ground cumin
2 tbs ground coriander
2 tbs smoked paprika
1 nutmeg, grated
1 bottle/jar tomato passata
250g dried red lentils
2 x 400g tins red kidney beans, drained
2 x 400g tins black beans, drained
2 x 400g tins chopped tomatoes
1-2 litres of vegetable stock
Salt and pepper
A bunch of fresh coriander
Finely chop the garlic and onions and finely slice the leek and chilli then place into a large (heavy-based) pot over a medium heat with some olive oil.
Fry for about 5 minutes until softened and browned. Add all of the spices and herbs, including the grated nutmeg, then fry for another 2 minutes. If the ingredients dry out a little you can add a little water or olive oil.
Stir in the tomato passata and cook for another 2-3 minutes.
Stir in the lentils, beans and chopped tomatoes, then add the vegetable stock, season with salt and pepper.
Bring all the ingredients to the boil then let it simmer and bubble for at least 2 hours. We cook our Chilli Con Veg for about 3-4 hours so it really absorbs all the delicious herbs and spices. Make sure you stir it every 20-30 minutes and be diligent so it doesn't stick to the pan or burn. It will thicken and reduce and will be ready to serve.
Serve with a splash of olive oil and some fresh coriander.