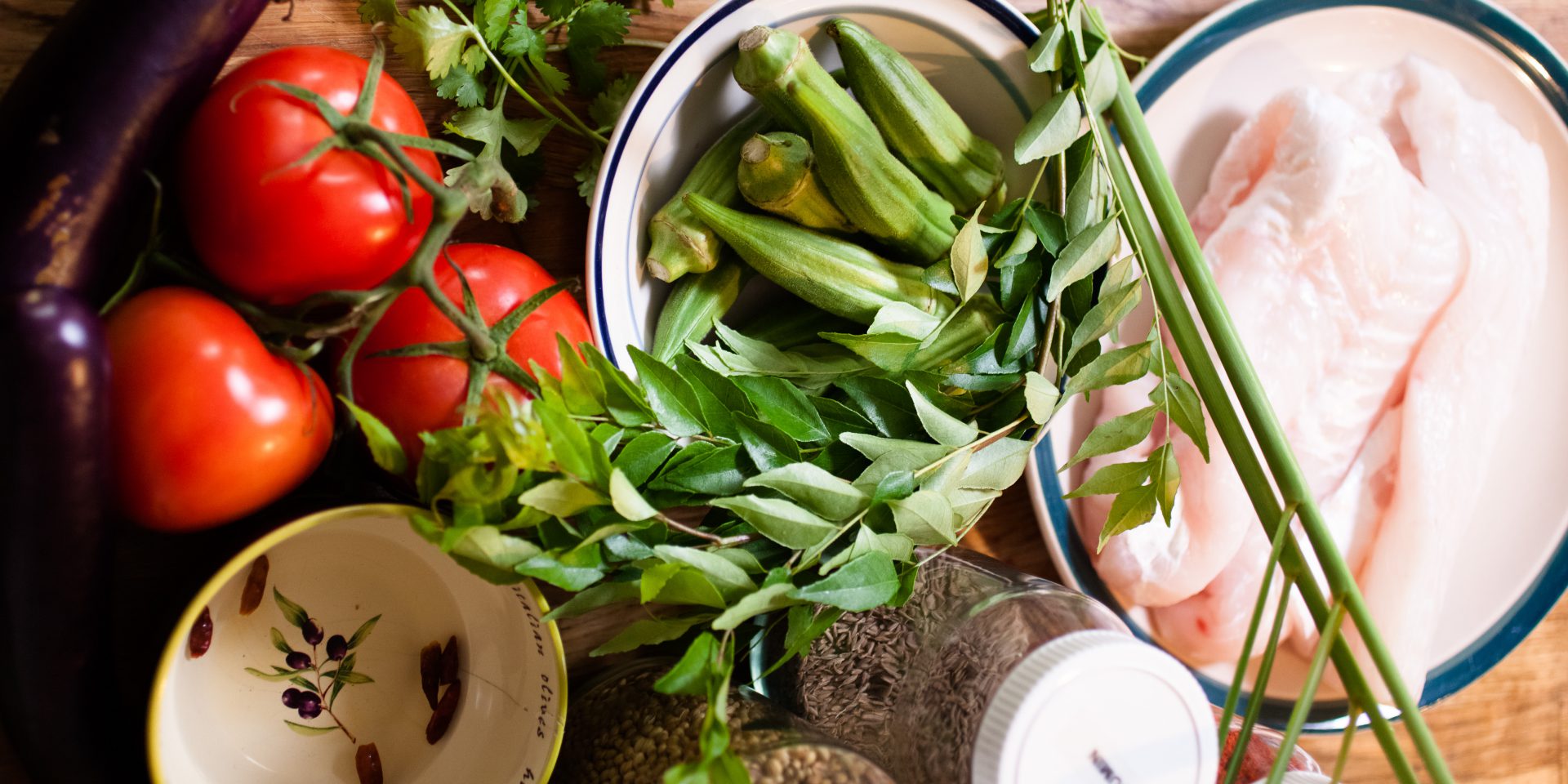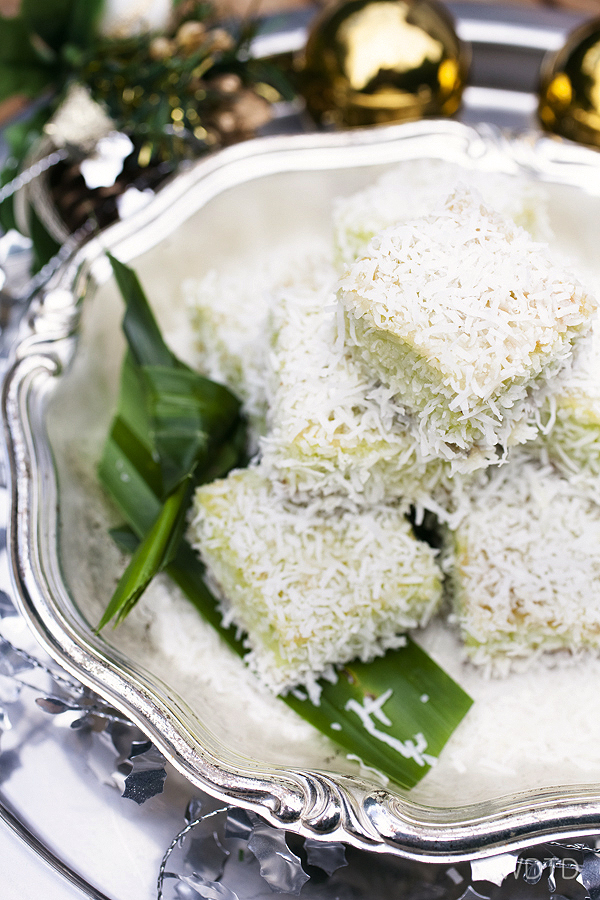 It's Christmas Eve and my tree has yet to be decorated! But before I go on doing that I must share with you all this very special post of Niki's festive Pandan Lamingtons and her authentic Malaysian Fish Curry. If you happen to have these ingredients in your pantry (and a spare time tomorrow morning), I suggest you whip these beauties up to wow your family and loved ones.
Niki: These pandan lamingtons came about as an extension of my family's tendency to have a hodgepodge, east-meets-west Christmas affair in Australia. Sumptuous roast turkey will sit alongside a bowl of tender beef rendang. We'll have roast veg on the side as well as little tubes of sticky rice. This year I wanted to do something different for dessert, so I gave a standard lamington recipe a very Malaysian twist!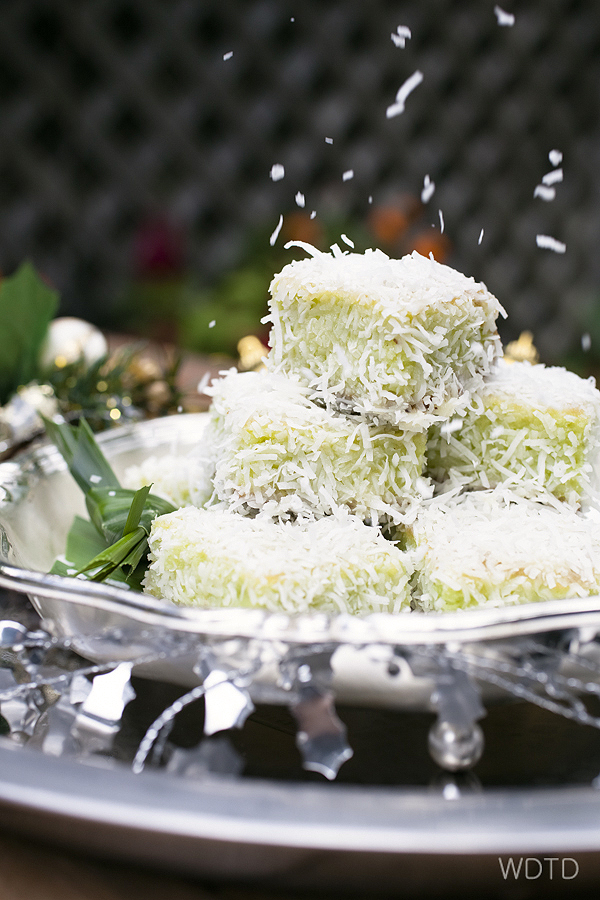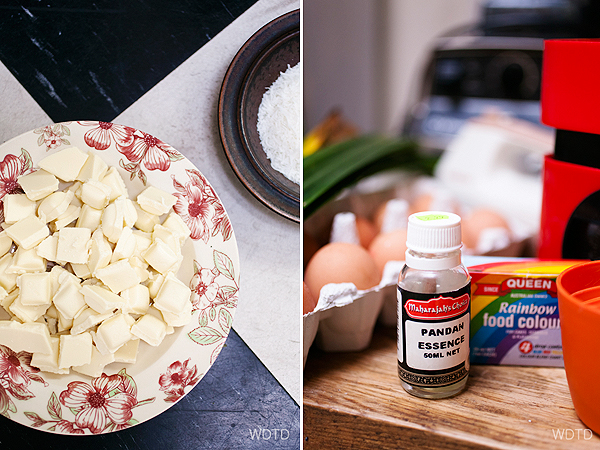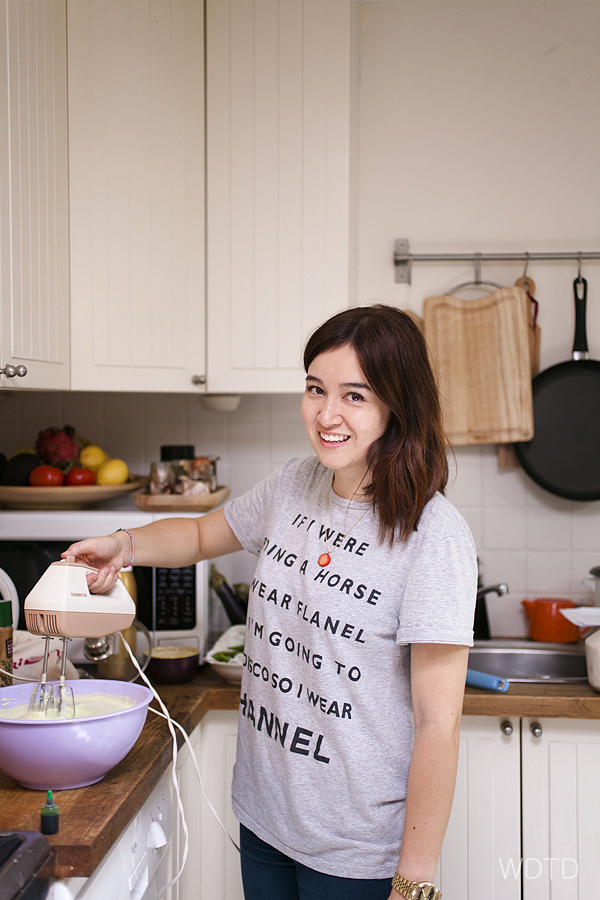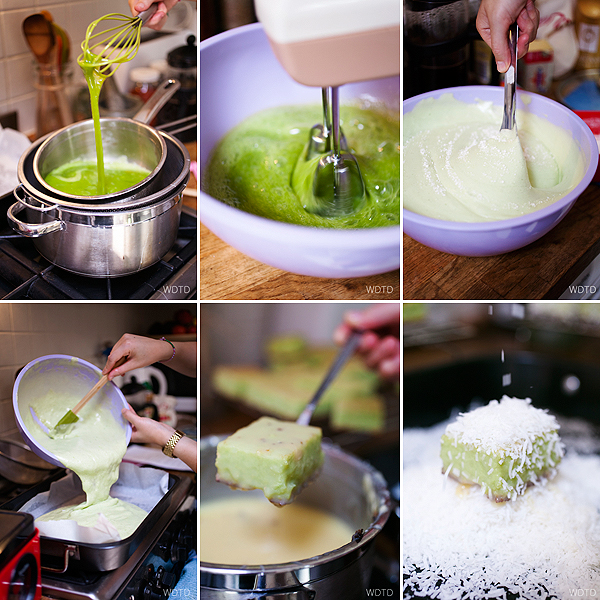 Whisk eggs, pandan essence and sugar in a heatproof bowl over a saucepan of gently simmering water for 5-10 minutes or until light and frothy. This helps dissolve the sugar and also assists in increasing volume. Squeeze in 6-8 drops of green food colouring – enough to give it a festive green hue!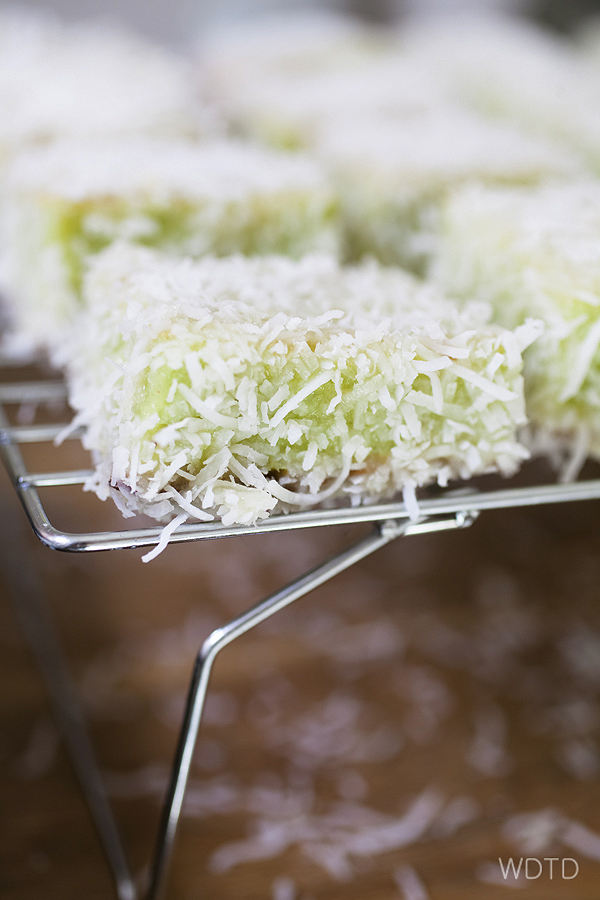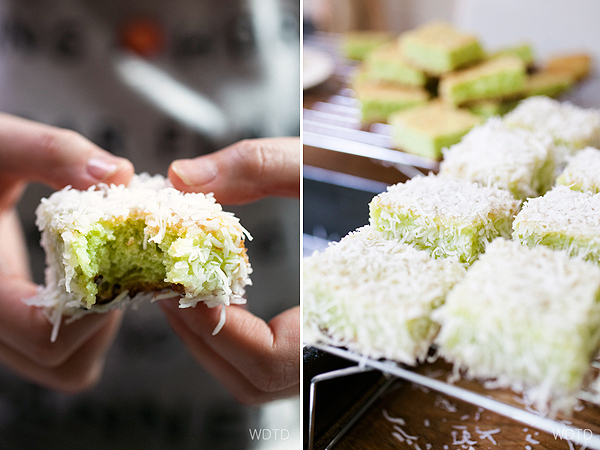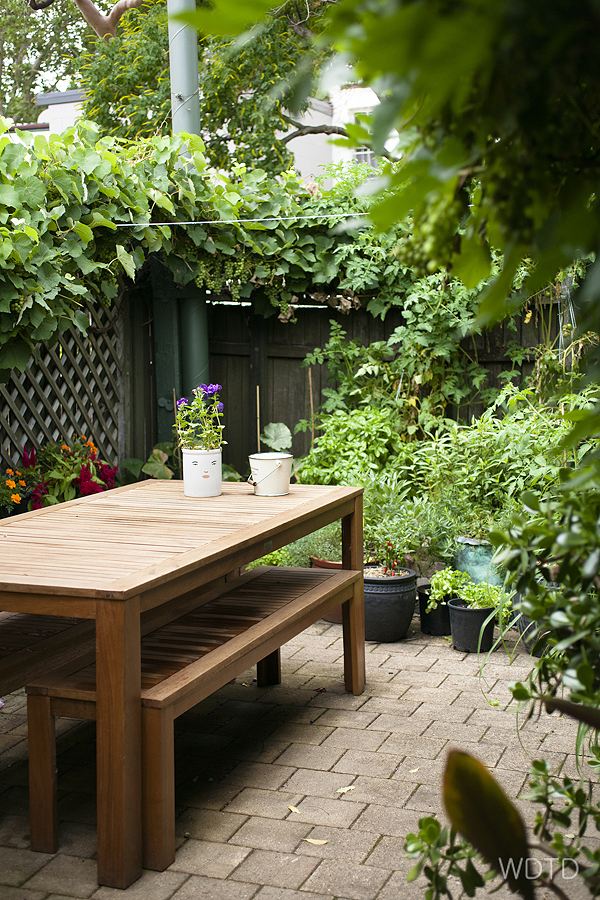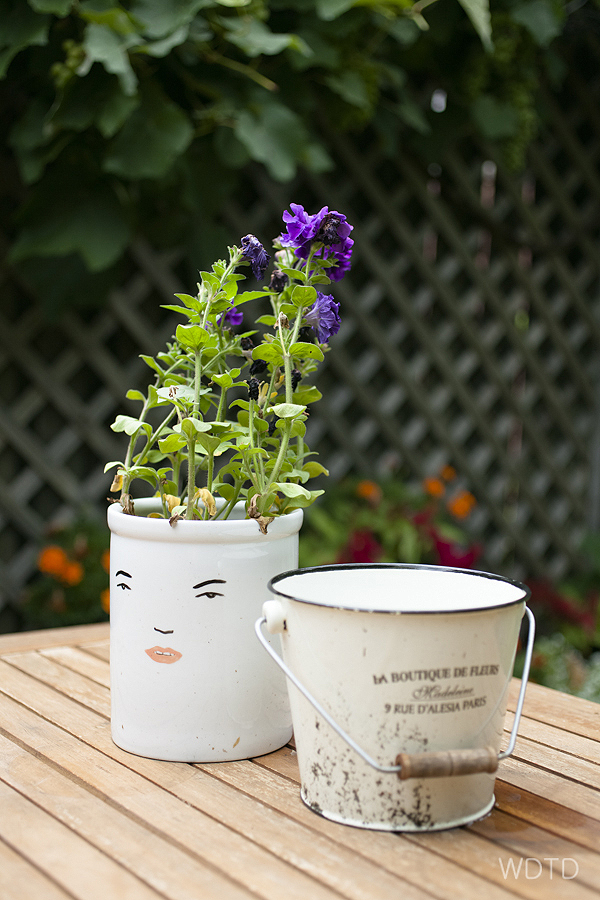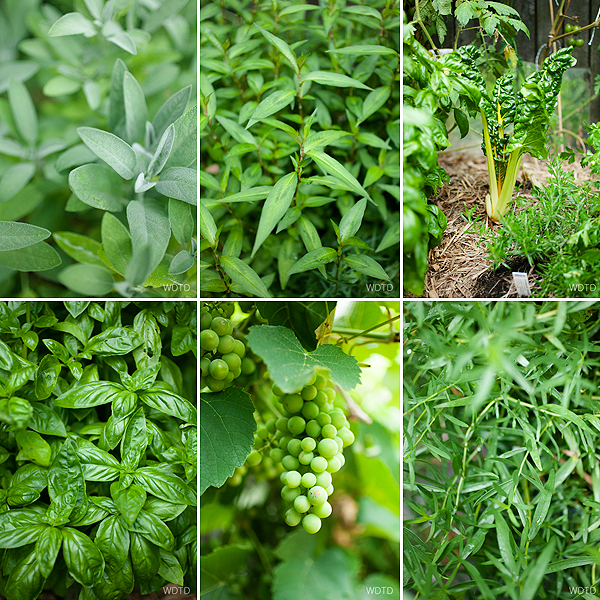 Just a view of Niki's backyard fresh produce, from clockwise: sage, vietnamese mint, silver beet, marjoram, grapes and basil.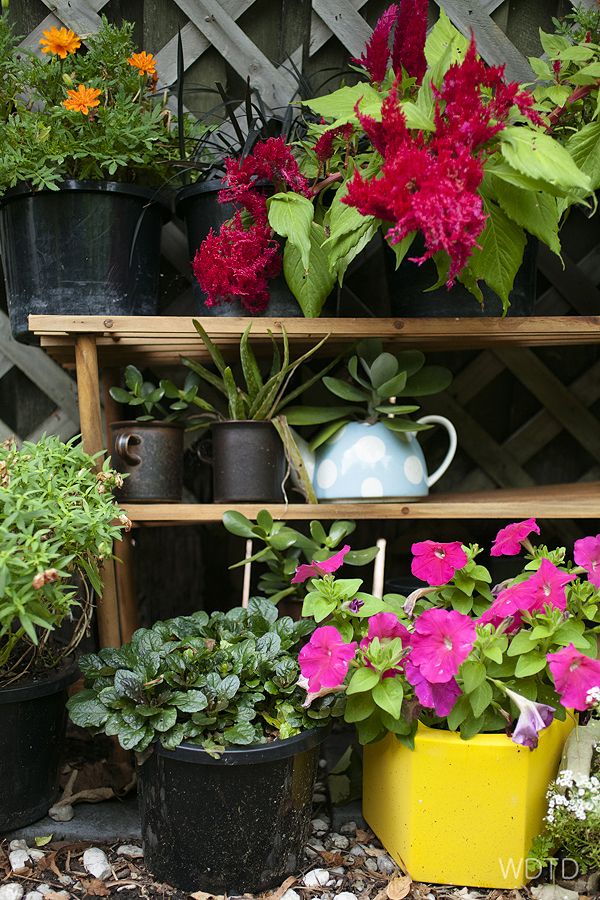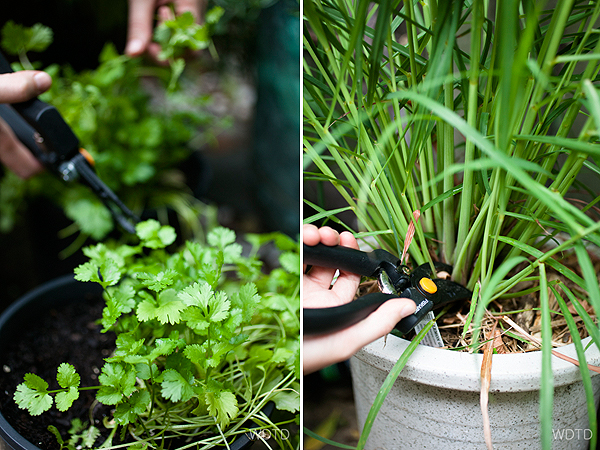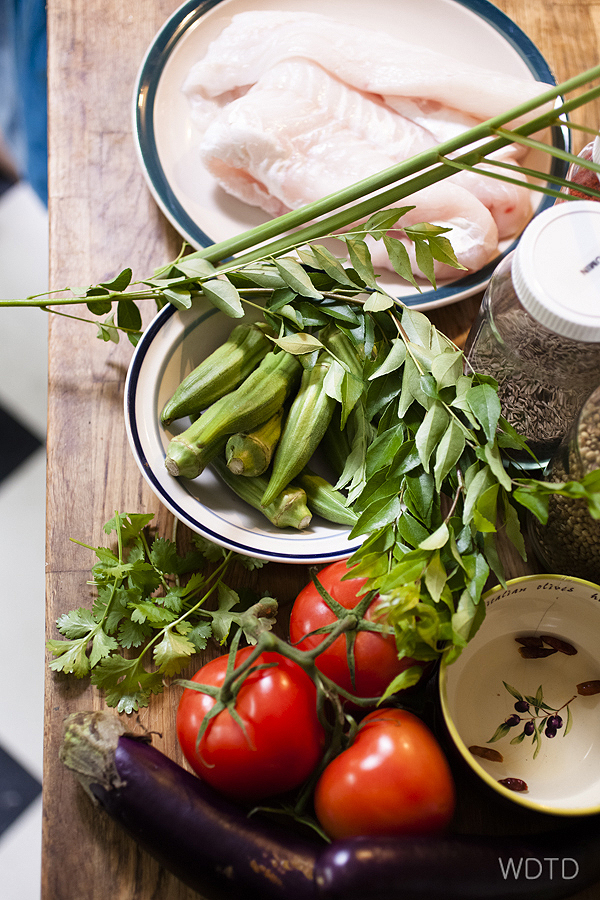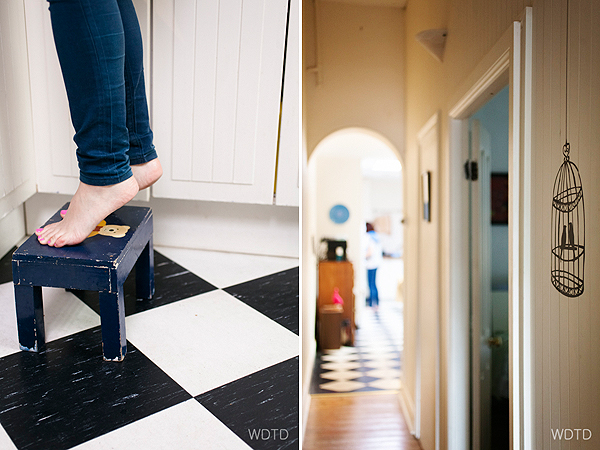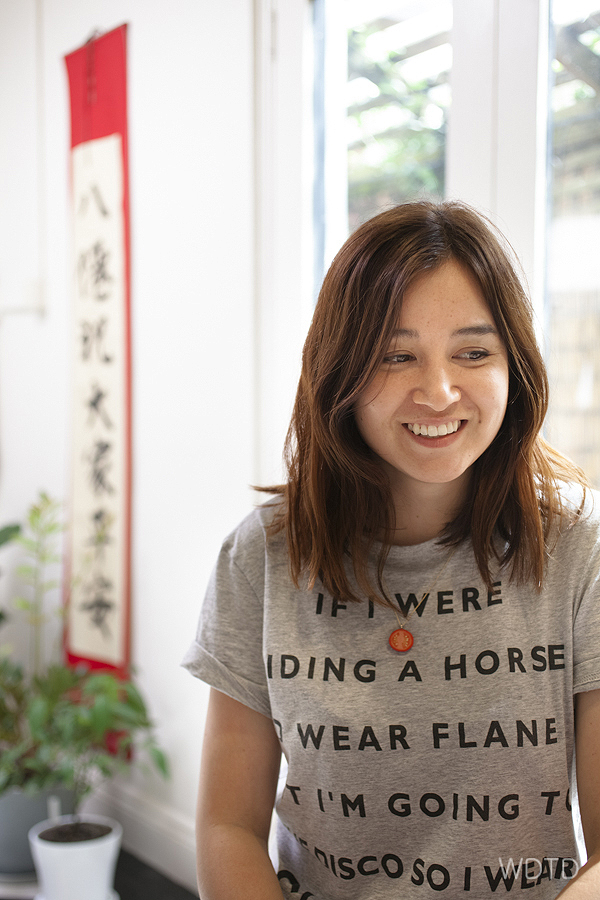 Who: Niki Aken
Home is: Sydney's Inner West
Family origin: Sarawak, Malaysia
I can't live without: Trying new things
Occupation: Screenwriter
Dream Job: I'm doing it! I do crave nature though – my dream is to write from the country
Currently I am obsessed with: Japan! (upcoming trip)
Childhood taste: Cheese on toast. We only had it when my parents were exhausted, but this made it all the more illicit and sought after. I have to mention mum's brownies too; I used to eat them and think I was the luckiest kid in the world
I will always have in my pantry: Noodles, chickpeas, tuna, olive oil
I learnt to cook from: My parents, trial and error, the internet
Currently I'm listening to: New Beyoncé! AlunaGeorge, Drake
One day I must visit: Sweden
Go to meal: For brekkie/lunch: avocado on sourdough with pepper, olive oil and a wedge of lemon – original I know. For dinner: red chicken curry
I am really good at: Repurposing leftovers
The unforgettable meal: Befriended some locals in Nha Trang, Vietnam, who took us to a restaurant way off the tourist track. The chicken – which had had a great life wandering freely around the farm out the back of the restaurant – was killed to order. Our new friends also ordered snake and frog and every last bit of each was consumed. This wins for experience. In terms of sheer flavour explosions it would be Garagistes in Hobart
My piece of Sydney: It's a tie between Camperdown Park and Clovelly beach
Guilty Pleasure: Maggie Beer burnt fig, honeycomb and caramel ice cream. Oh man!
Who does the dishes: I wash as I go (ingrained from working at Macca's as a teen) followed by whoever doesn't cook, with dishwasher assistance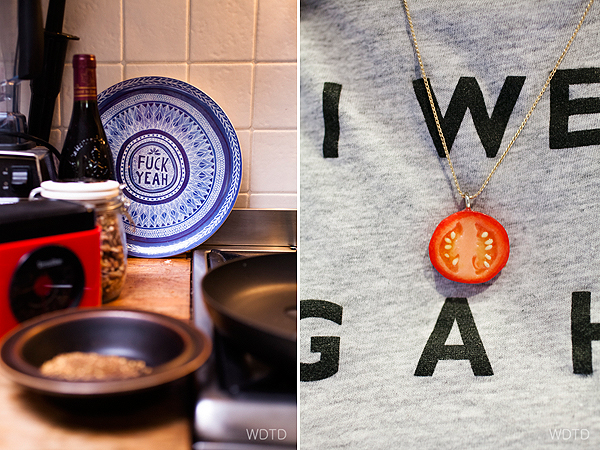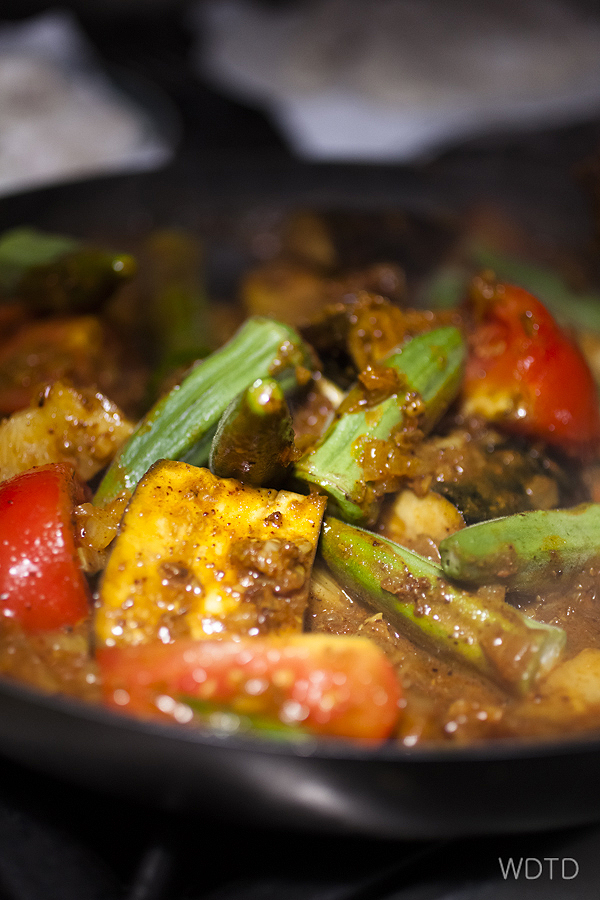 Niki: When I think of eating food with my family in Malaysia, fish curry always springs to mind. A popular Malaysian meal is fish head curry, but I've made a more accessible version with ling fillets. This recipe is my dad's but I've made some adjustments.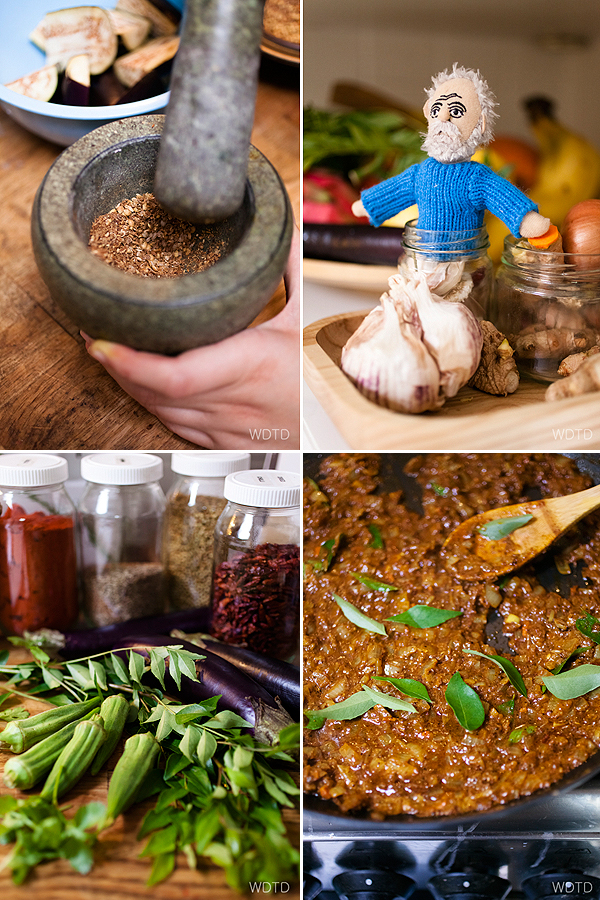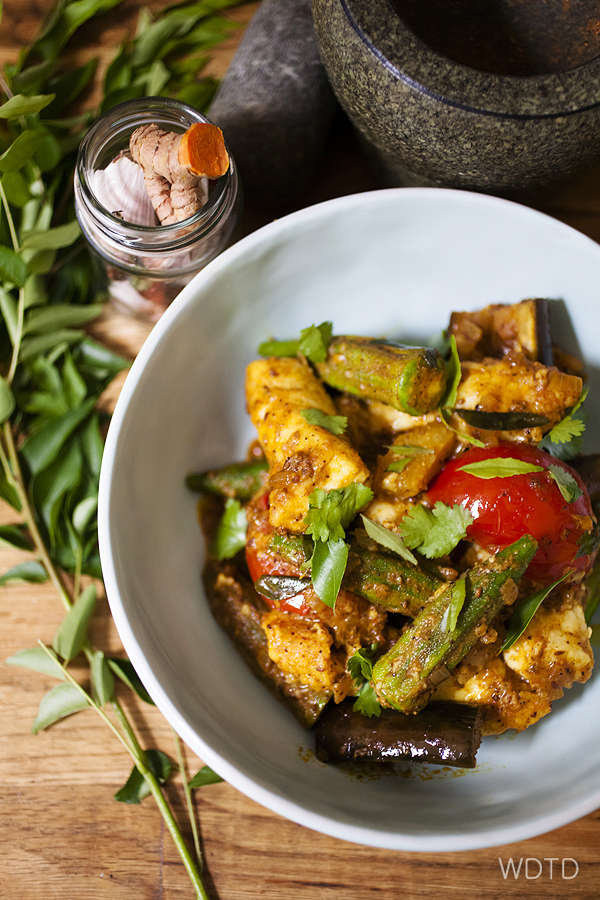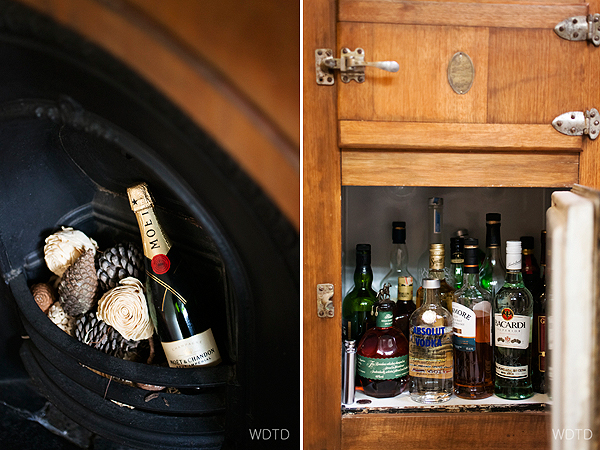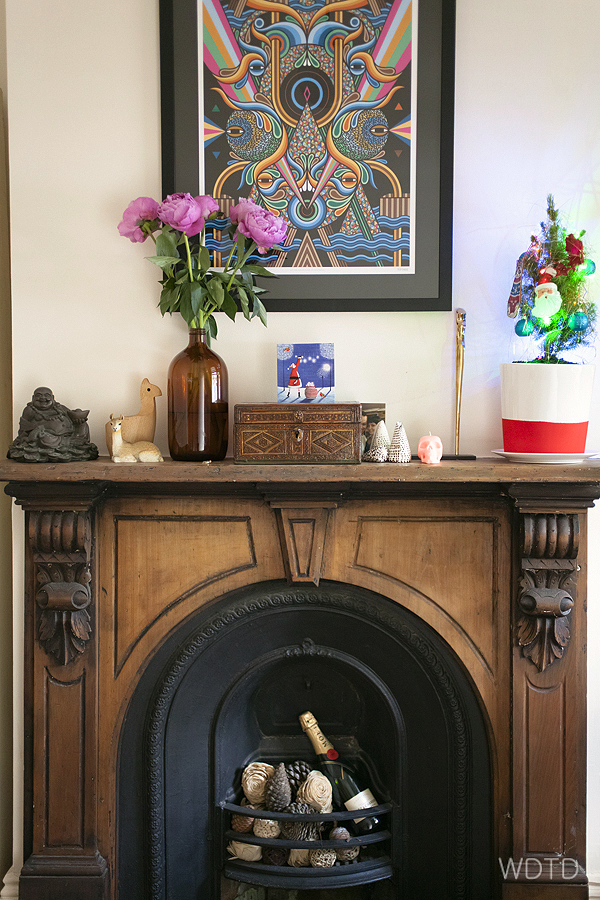 I hope you enjoy this last post for the year 2013. Thank you all very much for your continuous and genuine support of this blog – especially to those who contributed. You have kindly opened your lovely homes and shared your time, creativity and beautiful recipes to WDTD. I look forward to discover more of what our amazing community has to offer next year and share it with you all. Have a very festive and safe holidays! xx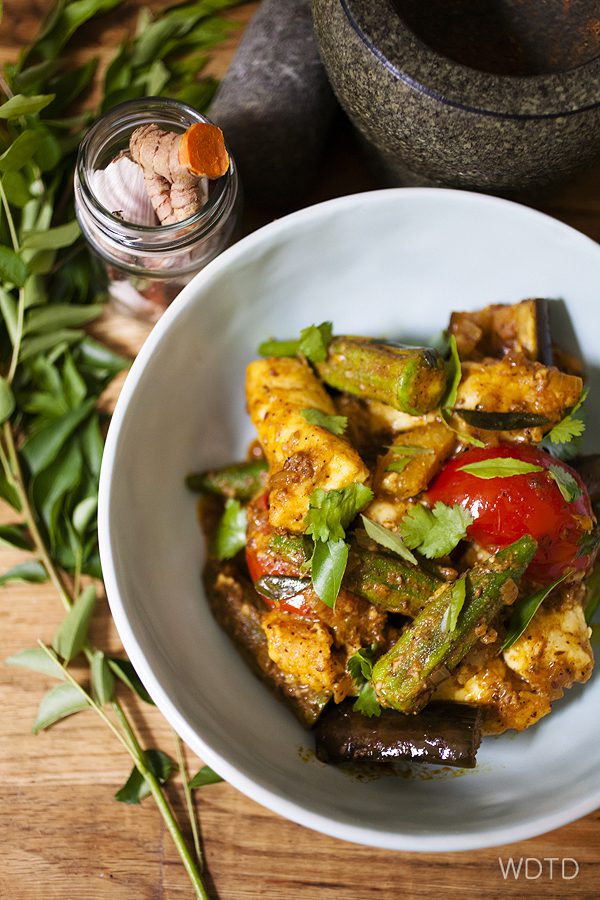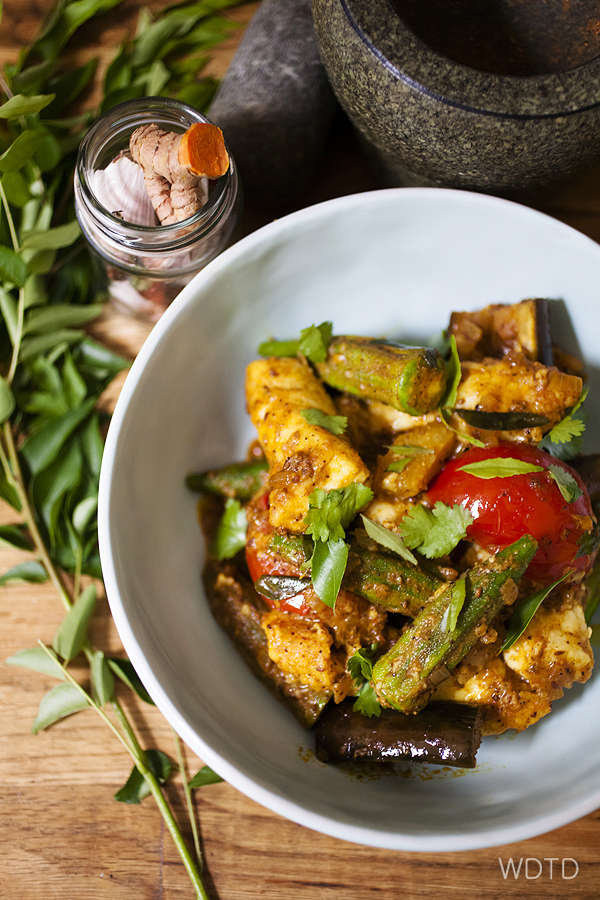 Malaysian Fish Curry
Prep time: | Cook time: | Serves 2-4
6 Small dried chillies
2 Fillets of Ling*
Rice flour
2 Cloves garlic
1 Big brown onion
Thumb size of ginger
Thumb size of fresh turmeric
1.5 tbs Cumin
2 tbs Coriander
1 tbs Mustard seeds
1 tbs Paprika
2 tsp Curry powder
1 tsp Chilli powder
2 tsp Sugar
2 Stalks fresh lemongrass
4 Lebanese eggplants
2 Tomatoes
500g Okra** (about 8 or so)
2 tsp Fish sauce
250g Coconut milk
50-100 ml Water
Vegetable oil
Rehydrate your chilies in hot water for 15-30 minutes. Drain and roughly chop.
Put your cumin, coriander and mustard seeds under the grill or dry-roast for about 5 minutes or until nice and fragrant. Pound in a mortar and pestle until fine (or whiz in a food processor).
Cut ling into large chunks. Coat the chunks in rice flour. Fry in vegetable oil for about 5-6 minutes, turning once. Set aside.
Finely chop onion, garlic, turmeric and ginger.
Quarter the tomatoes. Cut the eggplant into 5 cm chunks. Top and tail the okra.
Add vege oil to a medium-large pot. When hot, fry the garlic for a few minutes, then add the onion, turmeric and ginger.
When onion is translucent, add the rehydrated chillis, cumin, coriander, paprika, chilli powder and curry powder. Stir and add the coconut milk gradually.
Add the curry leaves and 2 tsp fish sauce.
Stir in the eggplant.
Pound the white part of the lemongrass, chop finely and add to the pot.
Add 2 tsp sugar, the water, tomato and pineapple chunks.
Reduce heat to cook at a high simmer for about 15 minutes. Stir in the okra after about 5 minutes.
Taste, adjusting with salt/sugar to taste if necessary.
Serve with white rice and garnish with fresh curry leaves and coriander.
* You can use a different white fish if you prefer (ie. red snapper or hoki) but ling holds together pretty well for this dish.
** If you can't find okra you could substitute zucchini, though I would insist you keep the tomatoes because they make sure the curry isn't too uniform in flavour.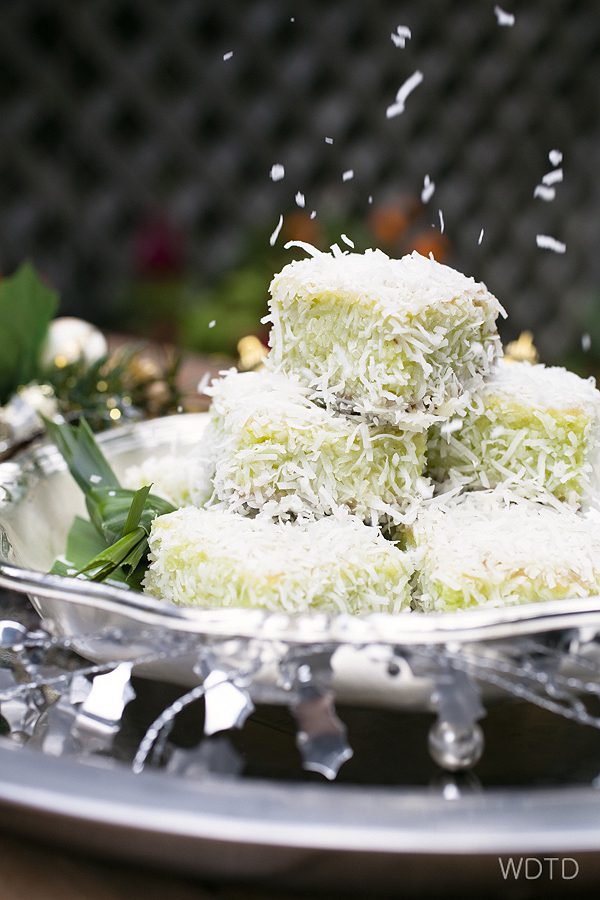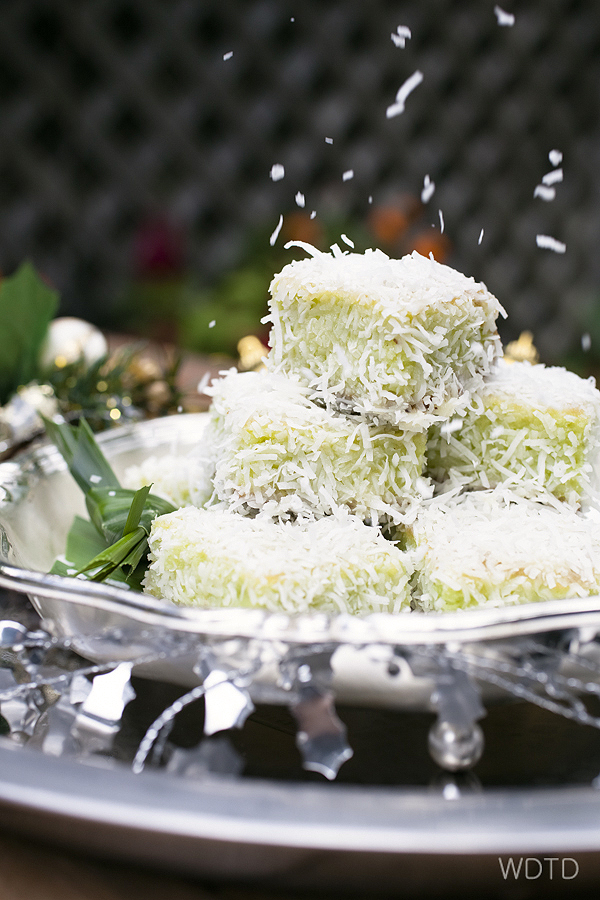 Pandan Lamingtons
Prep time: | Cook time: | Serves 12
8 eggs
1/3 cup caster sugar
2 tsp pandan essence
green food colouring

250g plain flour
30g unsalted butter, melted
400g shredded coconut
600g white chocolate
300ml pouring cream
Preheat oven to 190°C. Grease and line your lamington tray (you could also use two square cake tins).
Whisk eggs, pandan essence and sugar in a heatproof bowl over a saucepan of gently simmering water for 5-10 minutes or until light and frothy. (This helps dissolve the sugar and also assists in increasing volume.) Squeeze in 6-8 drops of green food colouring – enough to give it a festive green hue!
Transfer to an electric mixer and whisk on high speed in a large mixing bowl for 10 minutes or until mixture has tripled in volume. Sift over plain flour in batches and, using a metal spoon, fold gently to combine between additions. Just before adding the last of the flour, fold through melted butter.
Pour into prepared tin(s) and bake in centre of oven for 20 minutes or until a skewer comes out clean. Stand in pans on wire racks for 10 minutes, then turn out onto racks and cool completely.
For the white chocolate coating, combine chocolate and cream in a heatproof bowl over a saucepan of gently simmering water. When the chocolate begins to melt, stir gently until combined and smooth and set aside in a warm place.
Scatter shredded coconut over a tray. Cut the cake(s) into 4-5cm squares.
Using 2 forks, dip each square into the ganache and shake or scrape off excess chocolate. (If ganache starts to thicken, place bowl over gently simmering water to thin.) Roll each square in coconut, shake off excess and place on a wire rack to set. Stand for at least 1 hour or until chocolate sets. Store in an airtight container in a cool dry place for up to 3 days.