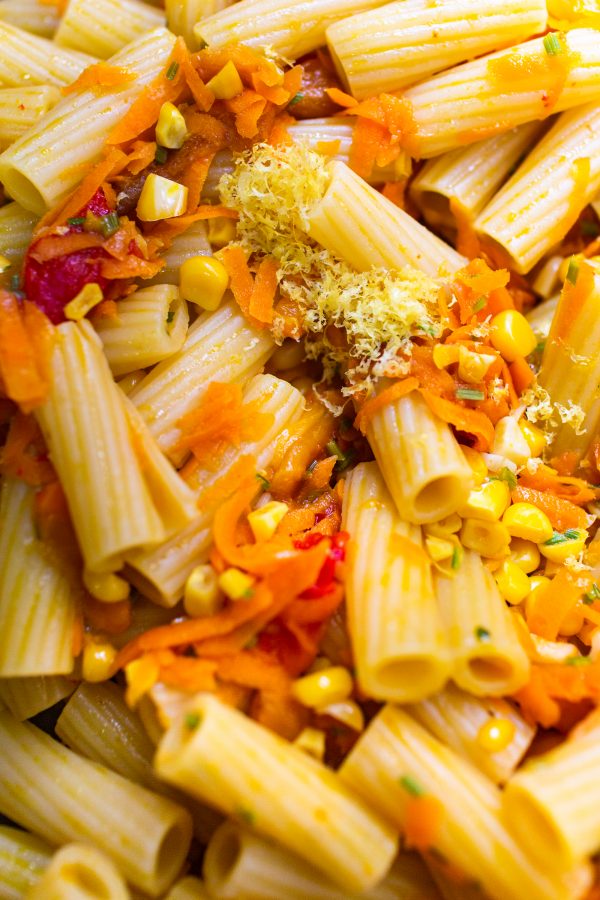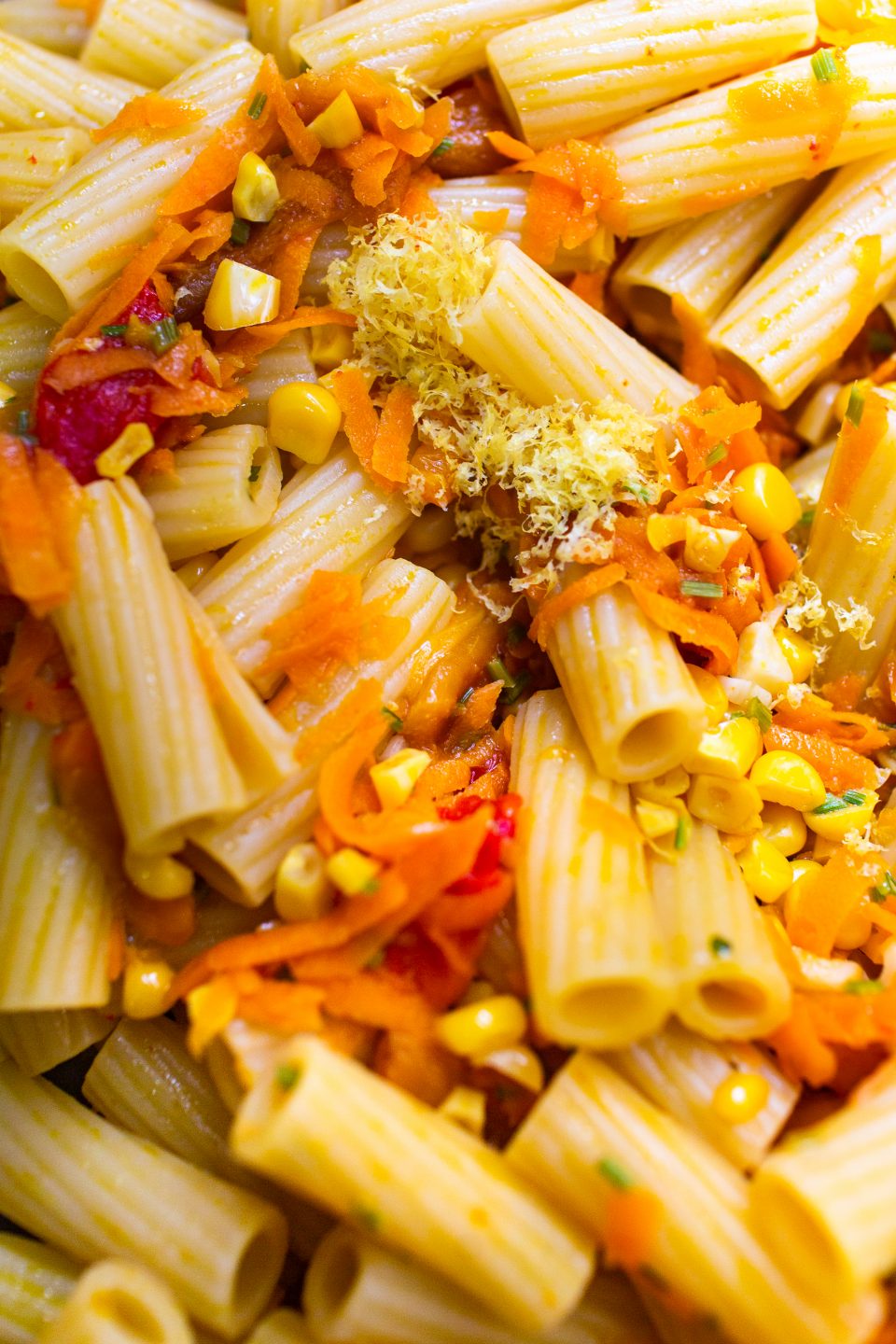 Prep time: | Cook time: | Serves 4
Good quality olive oil

3 cloves garlic, roughly chopped

½ bunch parsley + stems

1 carrot, grated

1 corn cob

200gm roasted and marinated capsicums

1 lemon (zest from one whole lemon, juice from ½, use the other ½ in the crumble)

300gm pasta of choice

Pasta water (set aside 1 cup, only use what you need)
Boil the kettle. Microplane the lemon zest.

Separate the parsley leaves from the stems. Roughly chop the leaves and set aside for later. Finely chop the parsley stems. Separate the corn kernels from the cob, freeze the corn cob and husks to add to veggie scrap stock.

Add the pasta to a pot of salted boiling water and cook until very al dente. The pasta will continue to cook in the sauce. While the pasta cooks, start cooking the vegetables.

In a large pan, on low-medium heat, gently warm the oil. If the capsicums are marinated in oil, you can use the oil from them. Add the garlic, parsley stems, corn and grated carrot to the oil. Cook on a gentle heat, stirring often.

Once the pasta is very al dente, save 1 cup of pasta water. Transfer the pasta to the corn and carrot mix, using a slotted spoon so little bits of pasta water transfer over as well. This helps meld all the flavours together. Add in the capsicums and a little of their marinade. Stir, and cook till the flavours combine and the pasta is at desired consistency. Add more pasta water as needed. 

Take off the heat, stir in the parsley leaves, lemon zest and juice of ½ lemon. Taste, add more lemon, salt, pepper or oil to taste.