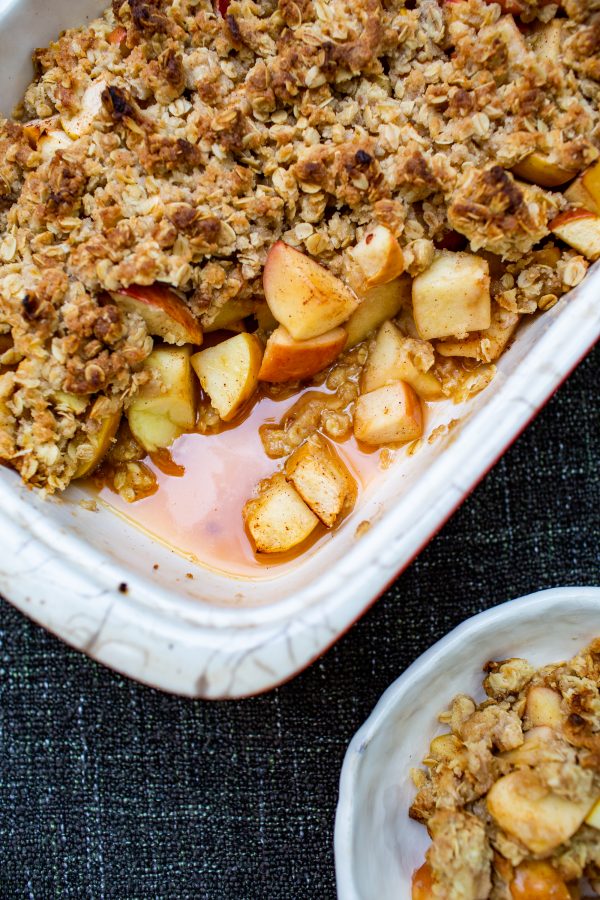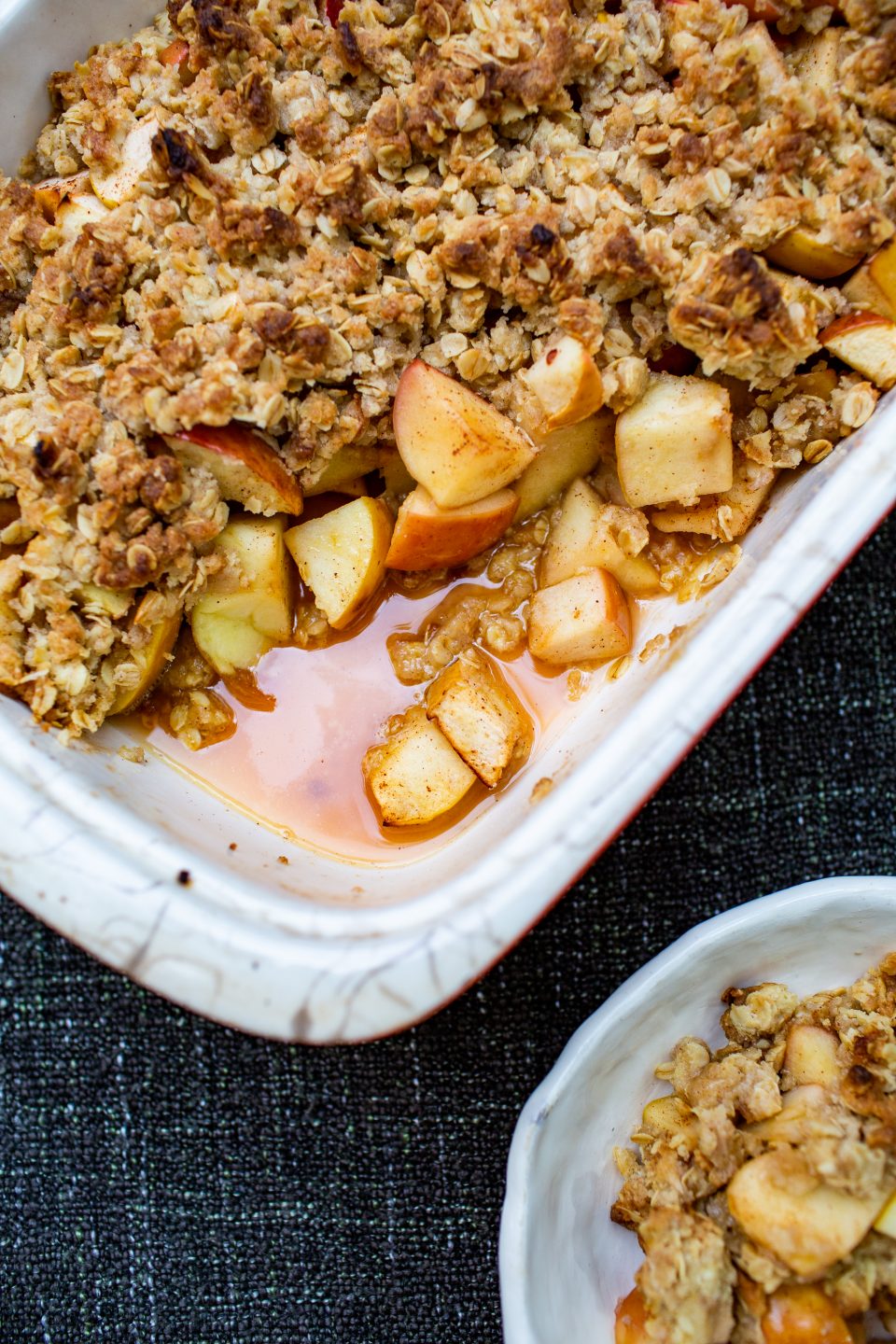 Prep time: | Cook time: | Serves 8
Equivalent to 6-7 whole apples

1 tsp cinnamon or ½ tsp nutmeg

1 tsp sugar

½ lemon, juice

Crumble topping 

1 cup plain flour

½ cup sugar

⅔ cup rolled oats

150gm butter, melted

1 tsp cinnamon or ½ tsp nutmeg
Preheat oven to 180c.

Core and dice the apples. I find cutting each apple quarter into 6 pieces is the ideal size and keep the apple skins on, as this helps prevent a soggy crumble and saves unnecessary food waste. Place the apples in a large baking dish and mix in the cinnamon or nutmeg, sugar and lemon juice. The lemon juice helps stop the apples from browning, and prevents the crumble from becoming overly sweet.

In a separate bowl, combine all the crumble ingredients. Sprinkle evenly over the apples.

Bake in the oven until brown and crispy on top, but the apples still hold their shape. Depending on your oven and the size you cut the apple cubes, this should take between 45mins-1hr.

Serve warm with a scoop of vanilla ice cream if you have it handy.