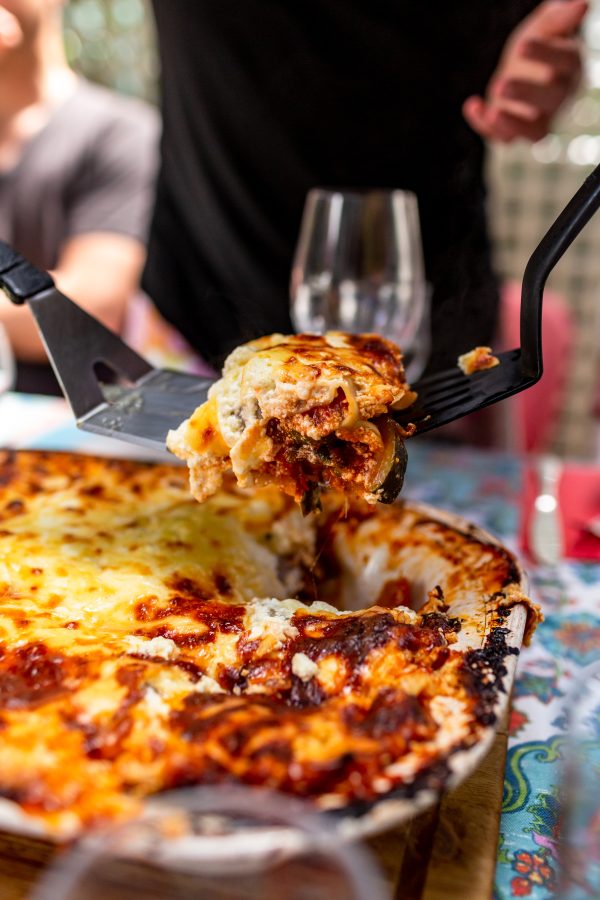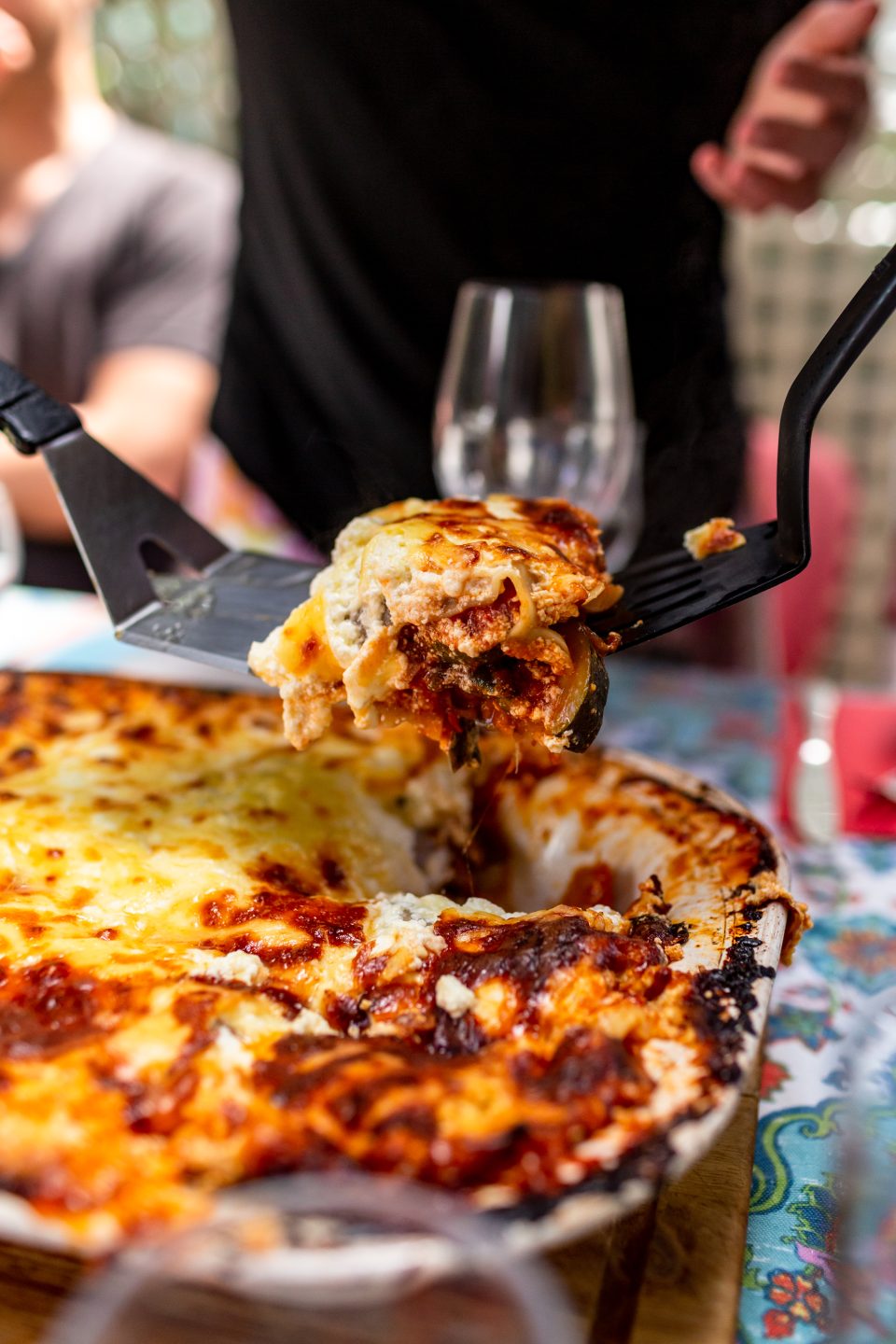 Prep time: | Cook time: | Serves 10
Approximately 2kg pumpkin (1/2 of a good size pumpkin)
2 tsp of sugar
2 tbs of olive oil
2 medium size finely chopped brown onions
2 medium size zucchini thinly sliced
½ kg mushrooms thinly sliced
3 cups baby spinach leaves
1 small jar (170g) artichoke hearts
2 cloves of garlic crushed
2 of 410g tins of tomatoes
250g of tomato paste
260g Sandhurst chargrilled capsicum in oil
Salt to taste
1 box dried pasta sheets
5 tablespoons of lime juice
500g ricotta
1kg Greek yoghurt
150g of grated tasty cheese
Perfect Italiano 4 Cheese Melt 150g
Turn on the oven to 200

C

 on fan mode.
Peel the pumpkin and cut into approximately 2cm thick slices. Place the pumpkin in a bowl and add 1-2 tablespoon of olive oil and 1 teaspoon of sugar and mix around to coat the pumpkin slices.
Spread the pumpkin onto a baking tray and bake until soft and a little caramelised. Usually about 40 minutes. (This can be done the day before).
Fry up the onion and garlic until they caramelise, then add the vegetables in this order, frying them up until most liquid is gone: mushrooms, zucchini, baby spinach, artichoke hearts (slice into bite size chunks) and grilled capsicum.
Once all the veggies are cooked through add the tins of tomatoes, tomato paste, lime juice and sugar.
Taste the mixture. It needs to be very tasty. Add salt, more lime juice or sugar until you are happy with the flavour.
Let the mixture simmer for 5 minutes. Add a little water if it the mixture starts to dry. The veggies must all be soft and cooked through. While they are simmering mix together the ricotta, yoghurt and grated cheese in a bowl.
In the base of 1-2 square/oblong baking dish place the pumpkin and gently squash it down so it is spread across the dish.
Add a layer of dried lasagne pasta.
Pour the vegetable tomato mixture over the pasta.
Add another layer of dried lasagne pasta.
Spread the cheese/ricotta yoghurt mixture as evenly as you can over the pasta. Easiest with your fingers.
Lastly, sprinkle the Perfect Italiano 4 Cheese Melt and bake in the oven at about 200

C

 for about 40 minutes. Check with a knife that the pasta is soft and that the lasagne is browned on top.
Serve with or without salad.
Can be reheated and can be frozen.