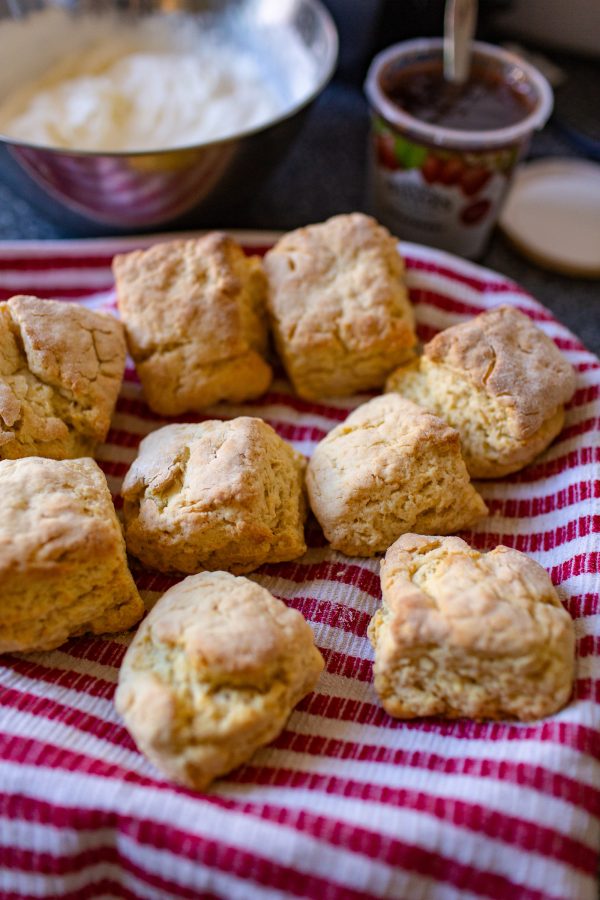 Prep time: | Cook time: | Serves 9
3 & 1/4 cups of self raising flour
125g softened butter
1 cup full cream milk
A pinch of salt
Good quality jam and cream, to serve
Preheat your oven to 200C, oven rack in the middle. Line your tray with baking paper, to prevent burning the bottom of the scones.
In a bowl, combine 3 cups of self raising flour, salt and then mix. Add the softened butter and milk. Mix until just combined and a smooth texture is achieved. If the dough is sticky, add flour. Add milk if a little dry and crumbly.
Flour your bench, and place your dough on top. Gently press the dough into a square shape, with an overall thickness of 3cm.
Using the back of a knife, gently cut the dough into 9 even squares. Gently dip each side of the dough squares in flour.
On a baking tray, line up the dough evenly. Bake for 16-18 minutes until light brown on top. Allow 10 minutes to cool, then serve with jam and cream. Jam first, of course!