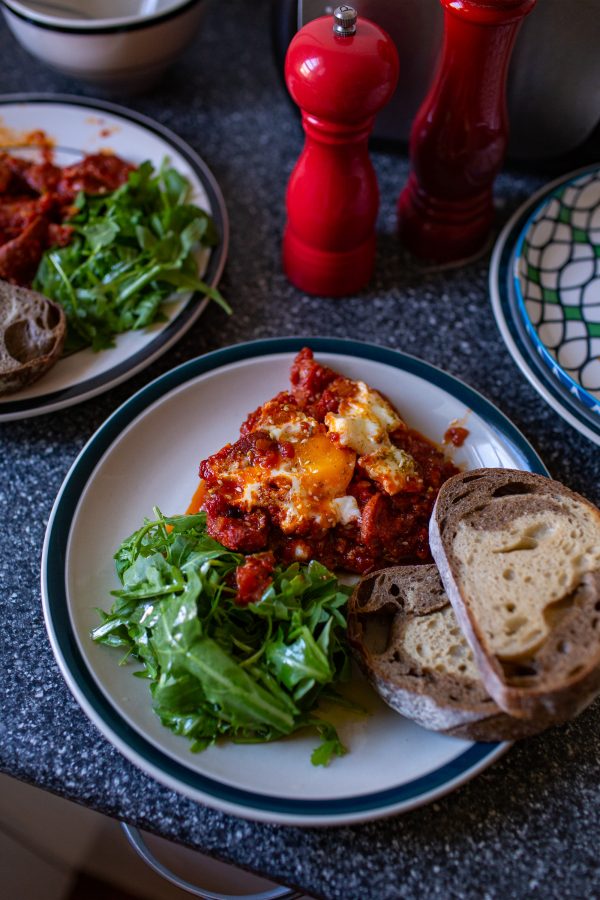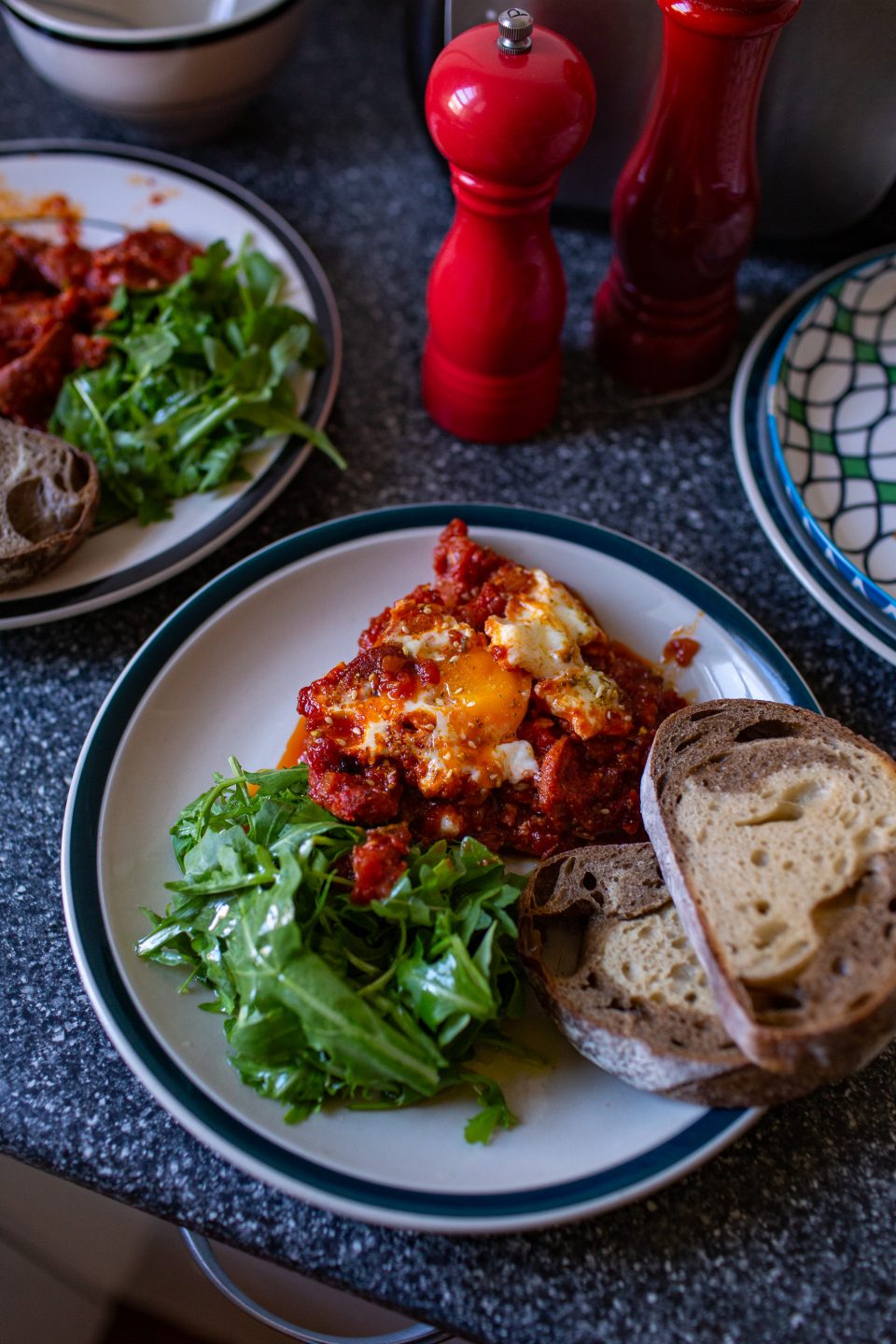 Prep time: | Cook time: | Serves 4
4 eggs
400g whole tin tomatoes
1 medium onion
2 cloves of garlic
1 Spanish chorizo
2 tbs cooking olive oil
1 tsp ground cumin
1 tsp ground coriander
1 tsp sweet paprika
1 tbs brown sugar
a big handful of wild rocket leaves
a few slices of fresh sourdough
Preheat your oven to 200C.
In a dry pan, toast the spices on a medium heat until fragrant.
Put some olive oil in the same pan with spices in it and add in the finely diced onion and garlic, cook until they are caramelised. Then add in the finely sliced chorizo. Cook for further 5 minutes or until chorizo looks slightly crispy.
Add in the tin tomatoes (crush it lightly with your spatula), brown sugar, season with salt and pepper then simmer gently for 10 minutes, stirring occasionally.
Make a well for each egg, and crack them into the pan.
Bake the eggs for 10 minutes. The ideal texture is a jelly-like egg white, and runny egg yolk.
Finish with olive oil, rocket and cracked pepper. Serve immediately with toasted sourdough.