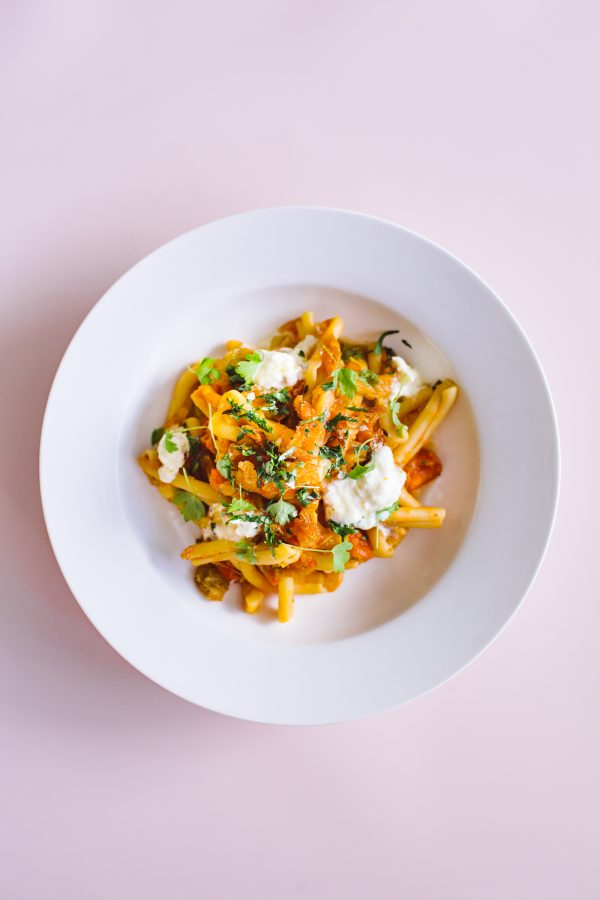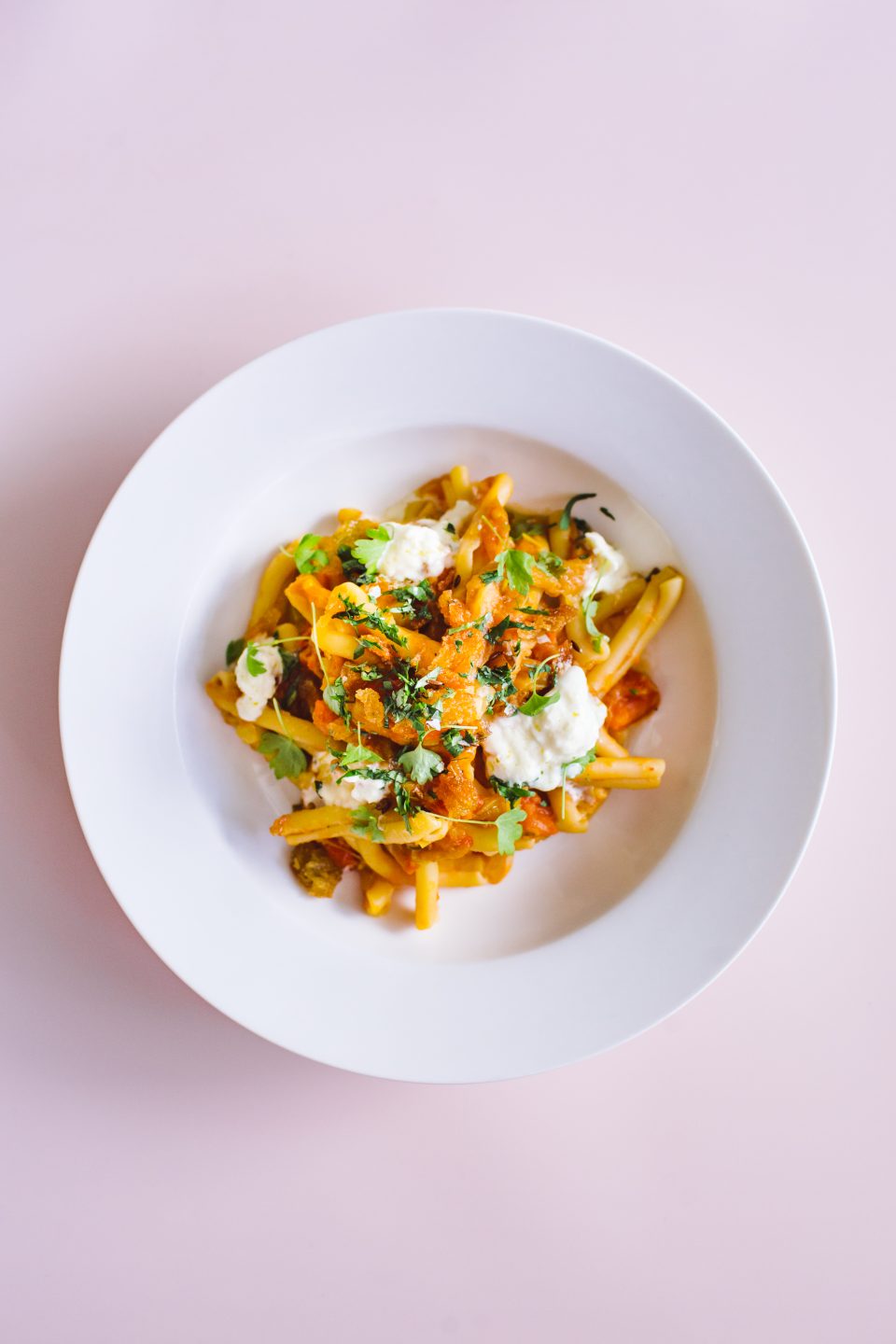 Prep time: | Cook time: | Serves 4-5
2 large eggplants
1 brown onion finely diced
2 cloves of garlic finely chopped
2-3 ripe medium-sized tomatoes finely diced
1/2 can Italian chopped tomatoes
1/2 tsp Chilli powder
1/2 tsp Cumin powder
1/2 tsp Cumin seeds
1/2 tsp Turmeric
1 long green chilli, finely chopped
1 tsp freshly grated ginger
Flaky salt
Good quality extra virgin olive oil
200g Sourdough bread pulled into bitesize
Casarecce pasta
1 bunch coriander + micro herb of your choice
Burrata cheese
There's three parts to this dish. The pasta, the 'sauce' which draws flavours from a classic South Asian dish called Baingain ka Bharta (a roasted, spiced eggplant mash of sorts) and the garnishes: a Turka Pangrattato (turka = the tempering of oil and spice that finishes a lot of daals and curries. Pangrattato = breadcrumbs/croutons), Burrata cheese and herbs. Essentially, it's a Pakistani twist on Pasta alla Norma.
Char the eggplant on a gas stove until blackened. Do this by prepping the area first: lay foil down (around the burner) and plating a rack over the fire, to help with a) the clean-up and b) evenly charring the eggplant.

 

Place blackened eggplant in a heatproof bowl and cover with cling. This will allow the skin to 'sweat' off and reveal luscious eggplant innards.

 

Sauté your onion, ginger, garlic and spices until golden, add in the eggplant, tomatoes (fresh and crushed) and chillies.

 

Let it simmer down and reduce for 20-30mins, you'll end up with a rich sauce/bharta.
While the sauce is simmering, cook the pasta then drain. Keeping a little bit of the pasta water aside.
To prepare the Turka Pangrattato, heat up some extra virgin olive oil and cumin seed on the frying pan on low-medium heat until fragrant then add in the pulled sourdough. Fry until crispy.
Toss the cooked pasta into the sauce and add 1-2 spoonful of the pasta water to create a slight creaminess texture.
Garnish with the turka pangratatto, burrata and herbs.