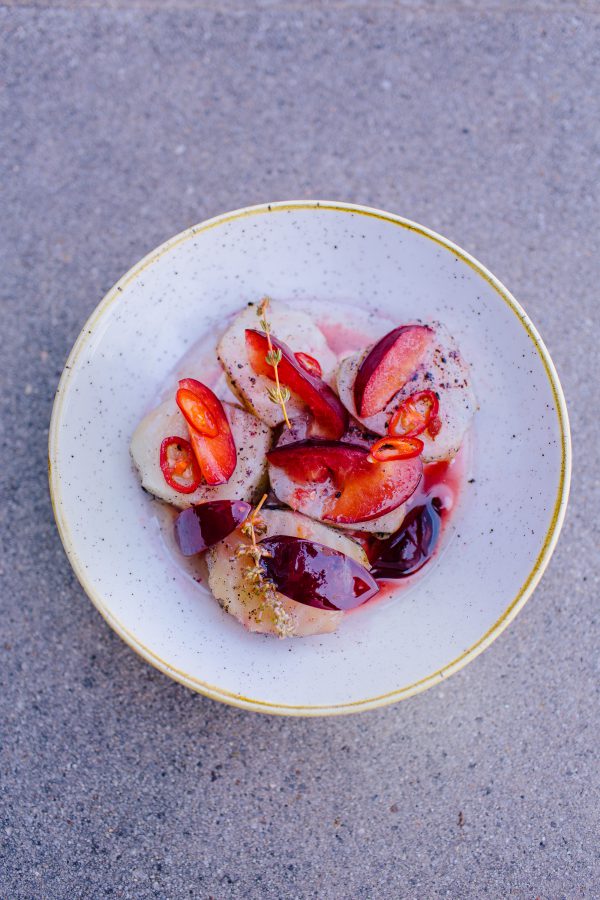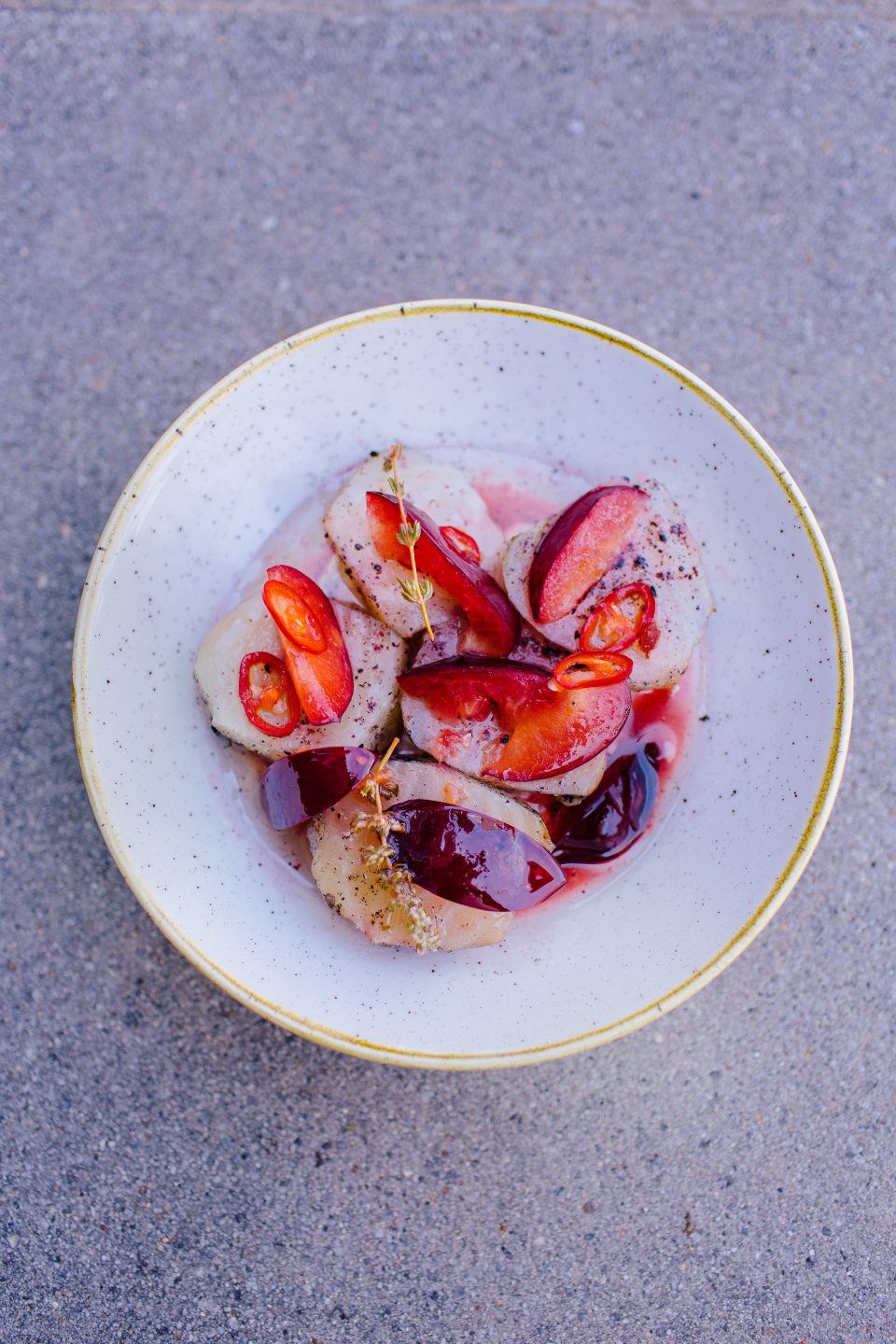 Prep time: | Cook time: | Serves 6
5 White beetroots
1 Chilli
3 Plums
Goats curd
Rice wine vinegar
Olive oil
Sea salt
Grains of paradise (or Cardamom)
Thyme
2 cloves Garlic
Trim and wash beetroots, place directly on to chargrill and slowly burn the the skin rotating to make sure it is cooking evenly. takes about 1 – 1.5 hrs.
Cut the cheeks from the plum and place all the scraps on a deep tray with the rice wine vinegar, sliced chilli, garlic, thyme and keep in a warm spot above the grill. infuse for about 1-2 hrs. Once beetroots cooked through, scrape off the burnt skin of the beetroot and season well with sea salt, grains of paradise, and pour over the vinegar.
To plate up, place spoon of goats curd on the bottom of the plate cut the beetroots in half, pour over the vinegar, and place cut plums around the plate, slices of chilli and thyme.