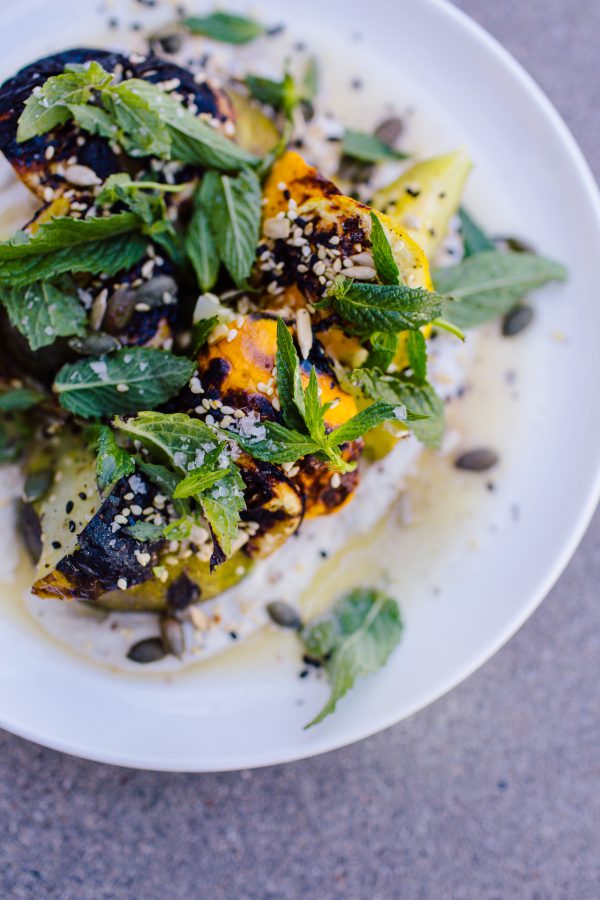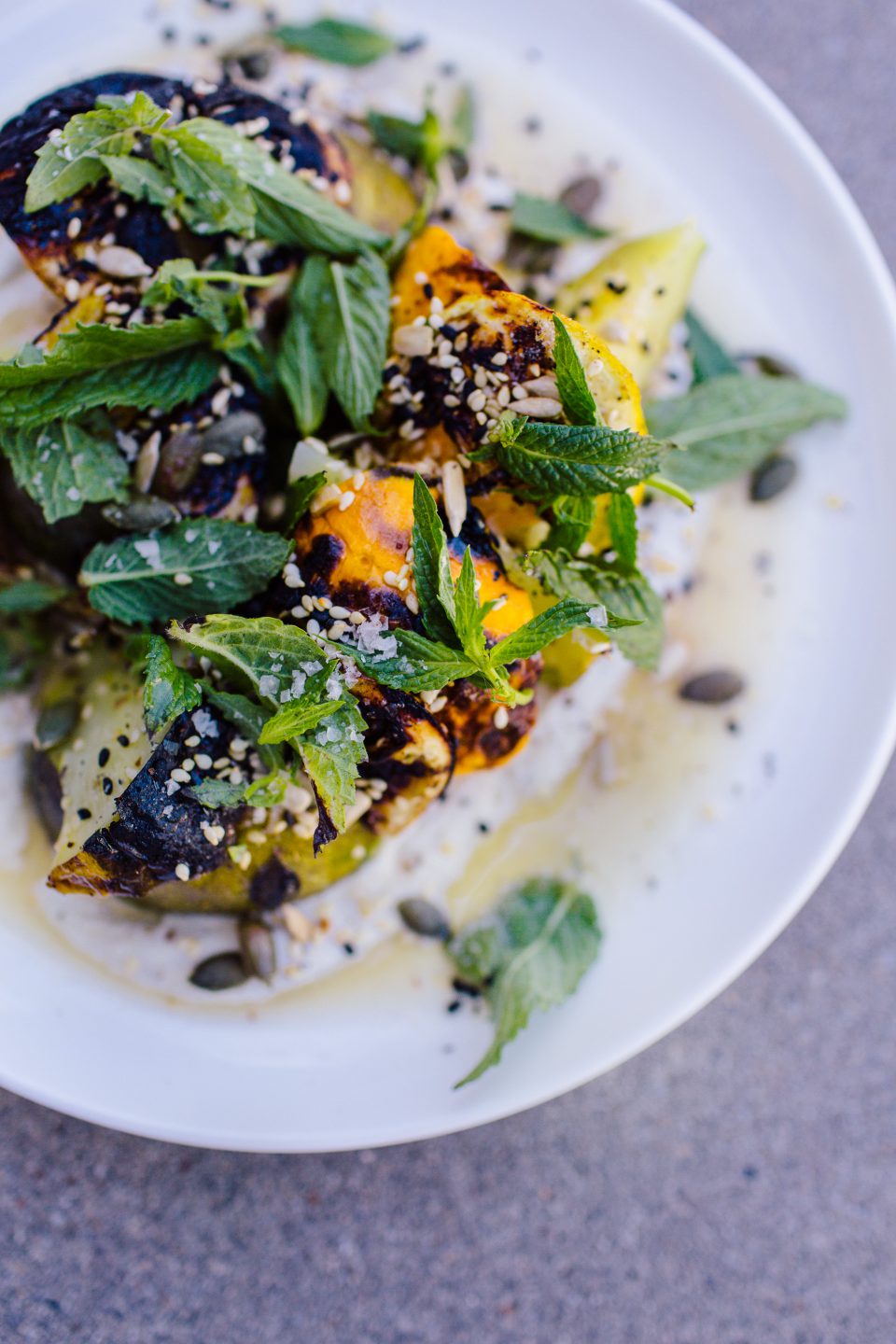 Prep time: | Cook time: | Serves 6
2 Tennis ball zucchinis
300g Sunflower seeds
4 Cloves garlic
2 Lemons (1 sliced, 1 juiced)
30ml Anchovy juice (or fish sauce)
50 ml Olive oil
100 ml Vegetable oil
Sea Salt
1/2 bunch Mint leaves
1 tbsp coriander seed
1 tbsp porcini powder toasted and ground
1 tbsp white pepper
Wash the squash under cold water and dry well. Place squash in bowl, dress well with olive oil, a pinch of sea salt, spice mix, sliced lemon, and 2 crushed garlic cloves.
Wrap in foil and place over lit coals turning every 2-3 minutes until it cooked through. Takes about 15-20 minutes. Let it rest and cool down in.
For the sunflower paste lightly toast sunflower seeds place in blender with 150 water, 100 vegetable oil, 2 garlic crushed, pinch of the spice mix, blend till it starts to heat up, pour into a bowl and cool down, add the juice of 1 lemon and season with salt.
For serving, cut squash into quarters, reserve juice and season with lemon juice and anchovy juice and add some olive oil. spread the sunflower paste on the bottom, place squash around the plate, pour sauce over and sprinkle mint leaves all around.