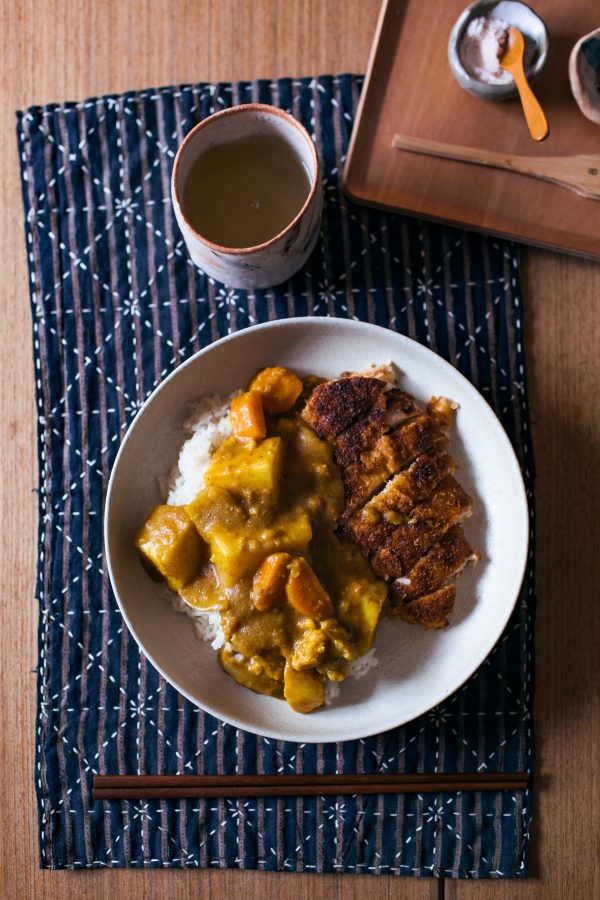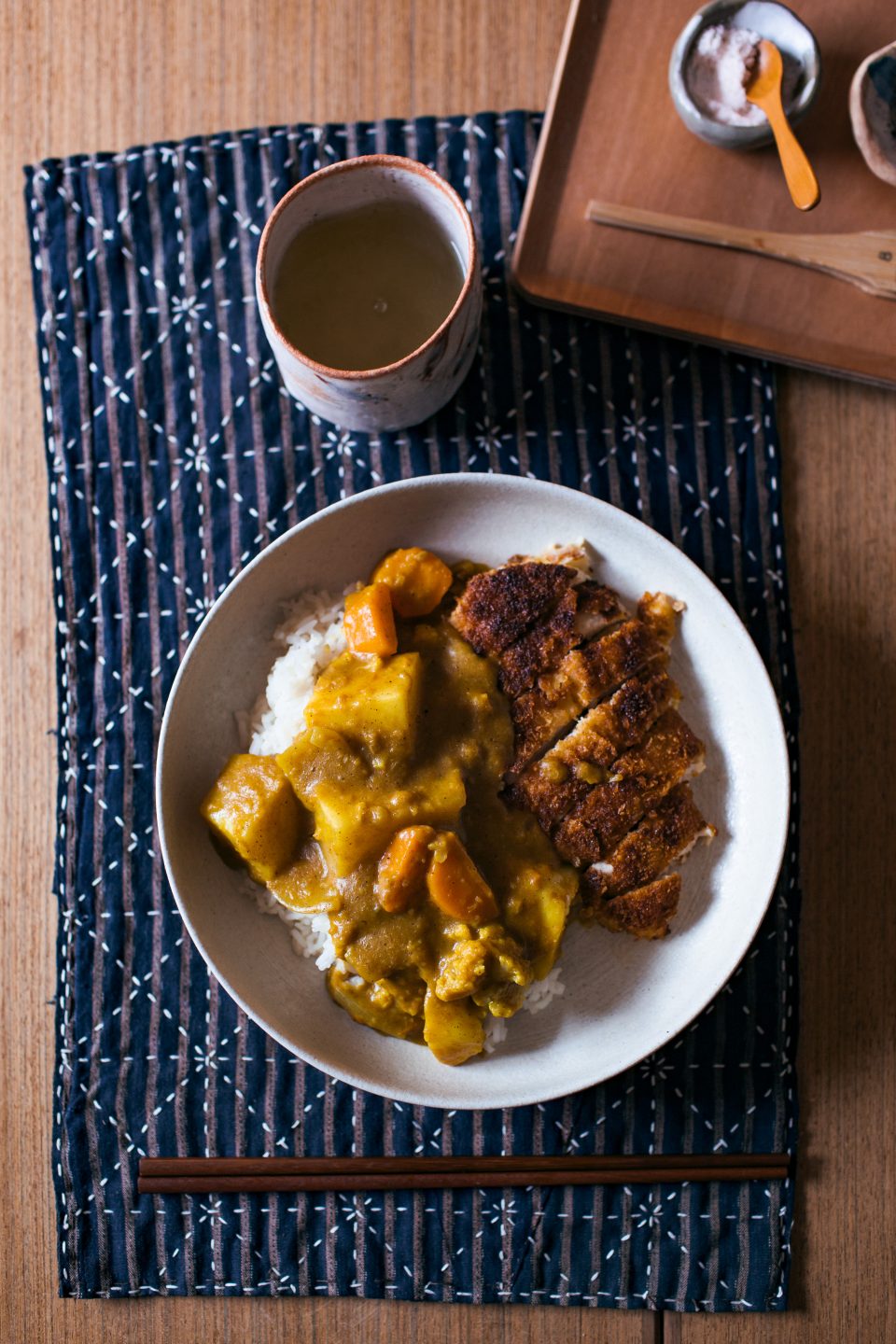 Prep time: | Cook time: | Serves 4
Veggies
1 onion – cut into chunks
2 carrots – cut into little wedges
2 large potatoes – peeled and cut into little chunks
1/2 cauliflower – cut into small florets
1 1/2 cups of uncooked rice
For the sauce
2 tbs of olive oil
1 large onion – chopped into big chunks
2cm piece of fresh ginger
2 tomatoes – roughly chopped
1/2 banana – broken up
1/2 red apple – chopped
1 green chilli
3 cups of chicken stock
2 garlic gloves
2 tablespoons garam masala
2 large tablespoons of curry power (I use Keens)
1/2 stick of butter
6 table spoons of plain flour
2 tablespoons of soy sauce
For the chicken
4 thin free range chicken breasts (I use the Macro schnitzel ones from Woolies)
2 eggs
Dash of milk
Panko bread crumbs
Salt/pepper for taste
Plain flour
Olive oil
Cook your rice.
For the sauce. Put onion, tomatoes, garlic, chilli, ginger, banana, apple, oil, curry powder and garam masala into a food processor until it becomes a thick paste. Then pour this into a large saucepan on medium to high heat until it gets fragrant. Add chicken stock and bring to the boil. Turn heat right down and simmer.
For the Roux. In a separate large saucepan, melt the butter and add the flour slowly. Whisk for about 8 mins so it's combined and it because a brownish colour. Make sure you don't burn it.
Putting it together. With a ladle slowly start adding the curry sauce into the roux (2 ladles at a time). Keep whisking until all the liquid is in the roux pan (it should be quite thick now). Take off heat. Add your curry to a blender (make sure it is made for hot food or wait for the sauce to cool down first). Blend until smooth.
Meanwhile, bring all the veggies to boil in a pot until almost cooked but still crunchy. Strain all water out.
Pour curry back into the pot on a low heat and add veggies to the curry and cook until they are tender. Add soy sauce and stir.
For the chicken. In a bowl, add eggs and milk, salt and pepper and whisk. In another shallow bowl add flour and on a separate plate or shallow bowl pile up panko breadcrumbs. This is your little crumbing station. Take the chicken and dip into the flour first until covered, then add to egg mixture, followed by the panko crumbs. Ensure the entire fillet is covered. Once they are all done, heat enough oil in a frypan so that the base is covered for a shallow fry. Add the chicken and cook until both sides are golden brown and crispy. Cut the chicken into thick slices.
To plate up. Add a scoop of rice, followed by your curry on top. Add your cut chicken onto the side of the plate.