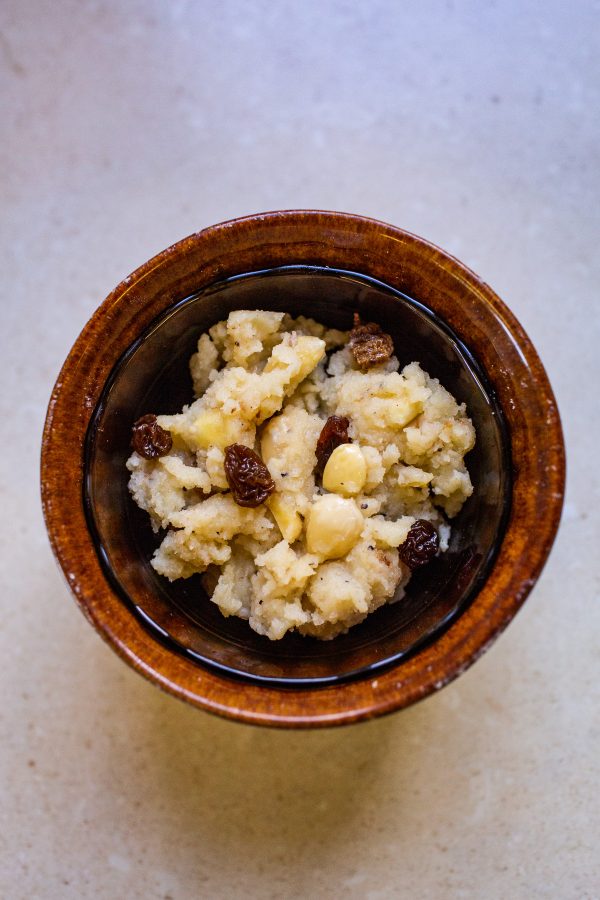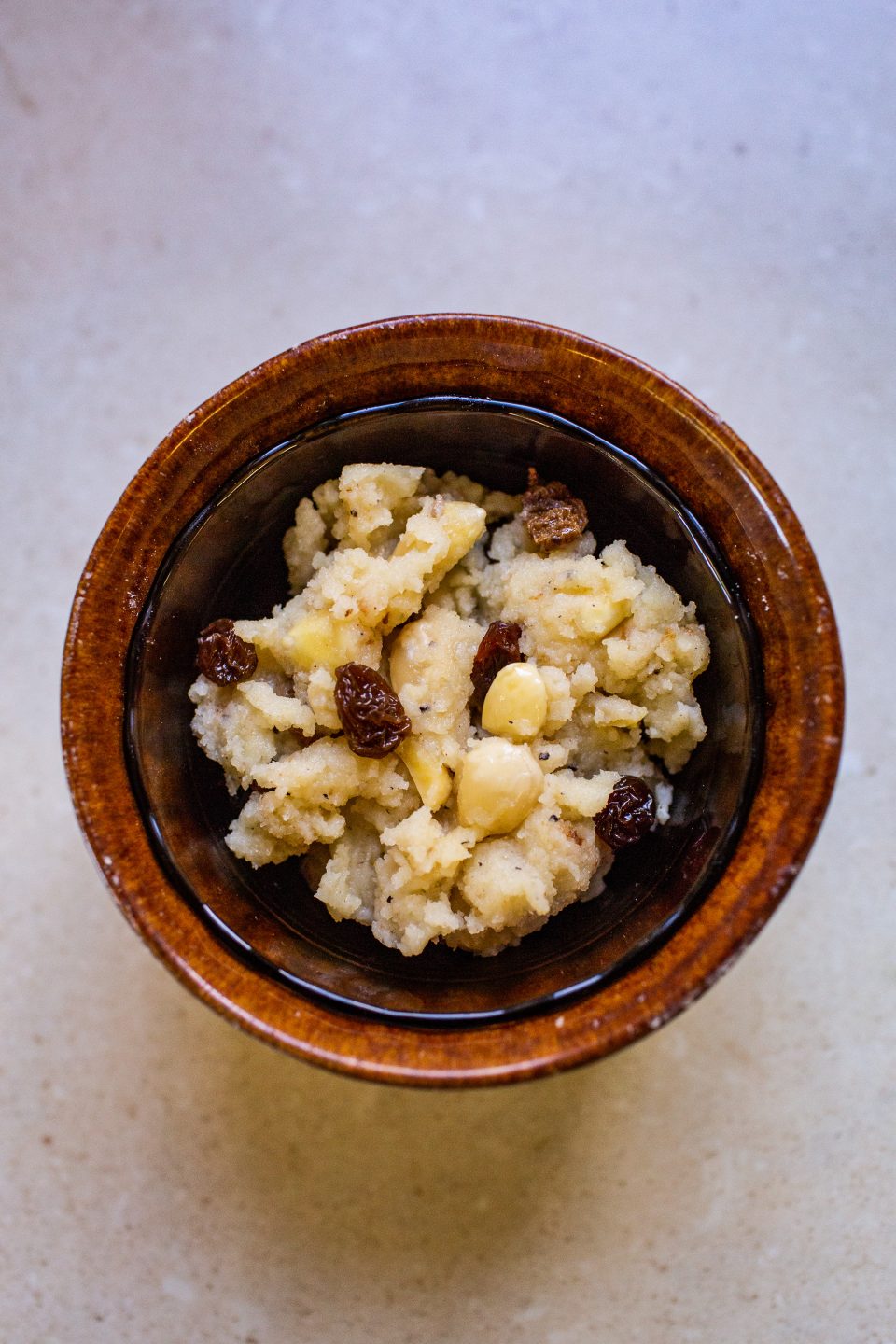 Prep time: | Cook time: | Serves 10
6 tbsp of butter
1 packet of semolina
1 small packet of almonds, soaked in warm water then peeled
1-2 tbsp grinded cardamom seeds
10 cloves, cracked open
1 handful of sultanas
3 tbsp of sugar
1 litre of milk
Heat the butter on a saucepan.
Fry semolina in heated butter.
Add sultanas, semolina, almonds, cardamom and cloves.
Fry the mixture until it is brown.
Mix sugar with milk in a separate bowl.
Add the milk and sugar mixture when the semolina mixture is brown.
Lower the heat and let the milk soak in.
Serve hot or with ice cream.