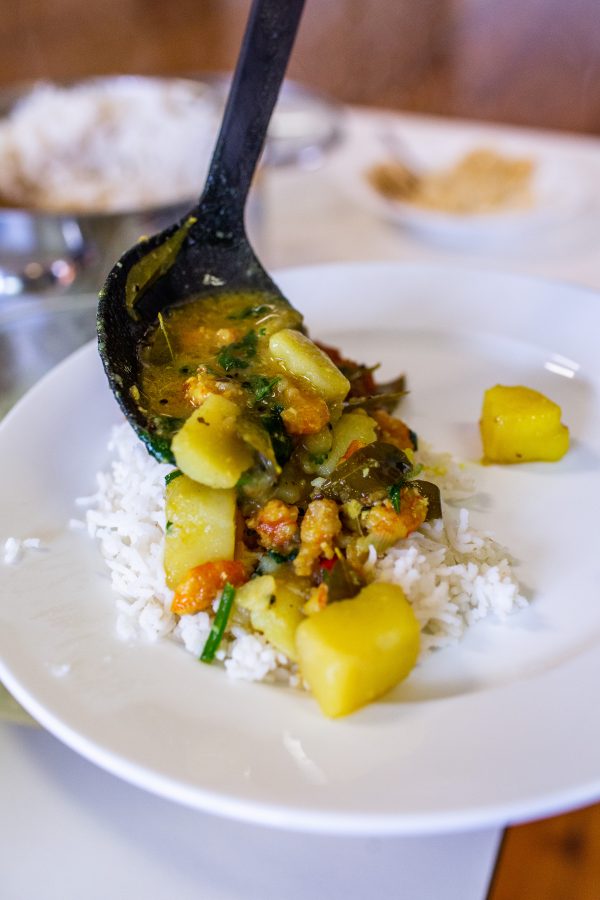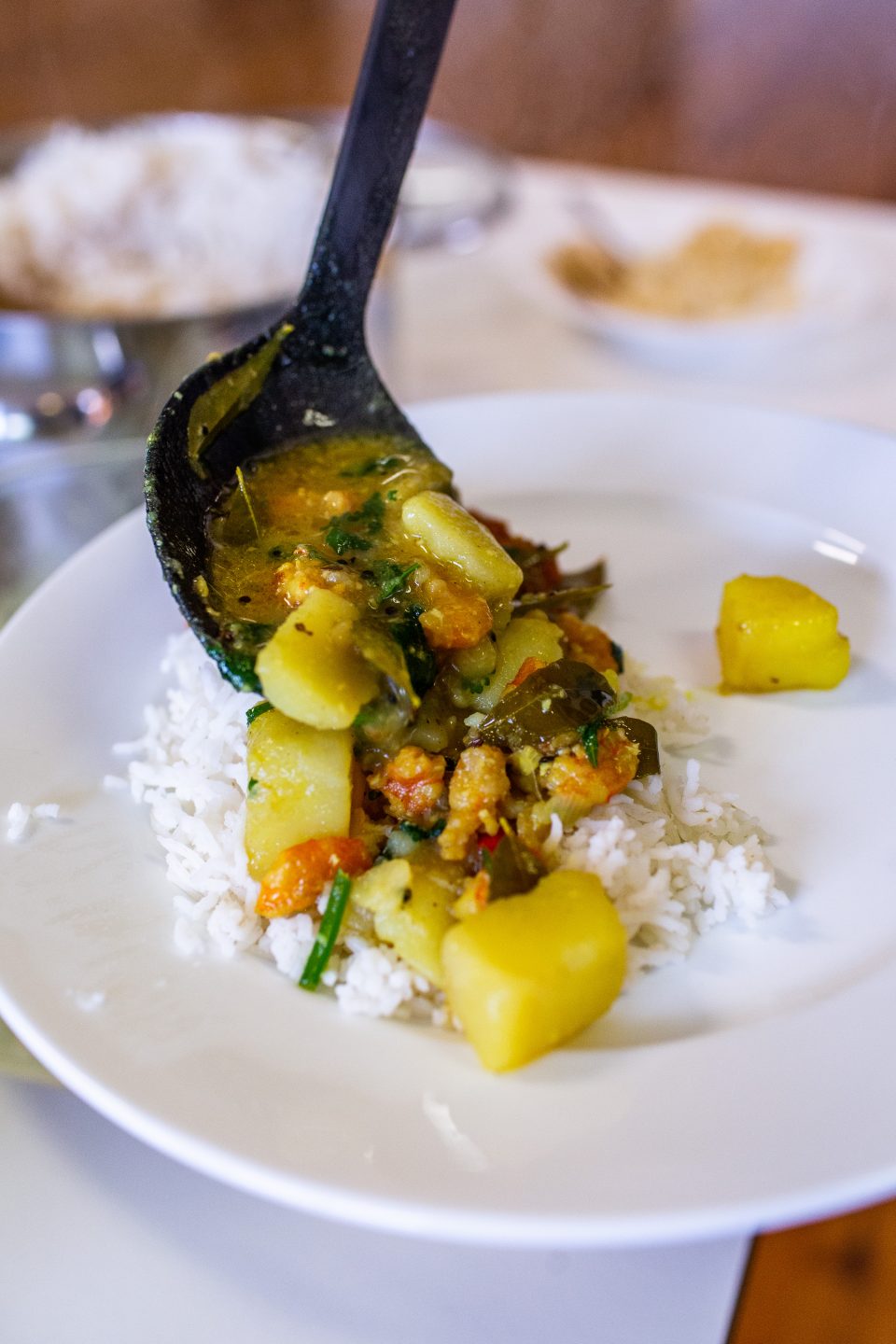 Prep time: | Cook time: | Serves 4
1 tbsp of black mustard seed
1 tbsp of cumin powder
2 chopped onions
1 sprig of curry leaves
2 cloves of garlic
1 tsp of turmeric powder
1⁄2 of desiccated coconut
4 chopped potatoes
4 cups of prawns peeled and chopped in small pieces
2 tsp of curry masala
4 chopped tomatoes
5 cups of water
1⁄2 cup of chopped coriander leaves
4 tbsp of oil
salt to taste
Place pot on stove on medium-high heat.
Add 4 tbsp of oil once it's heated add mustard seeds and cumin.
A few minutes later, once the spices have become aromatic, add the chopped onion and curry leaves.
Once the onions have browned, add garlic and turmeric powder.
Once the garlic has browned added desiccated coconut.
Once it is brown add potatoes, stir well and then add the prawns.
Add salt and masala and stir well.
Add chopped tomatoes, stir well and wait for a few minutes.
Then add 5 cups of water, lower the heat and let it cook.