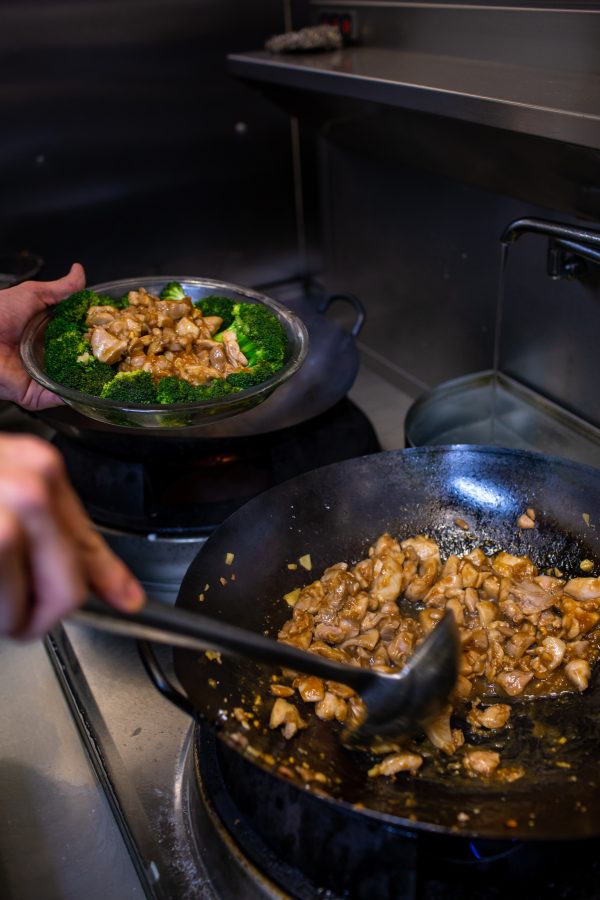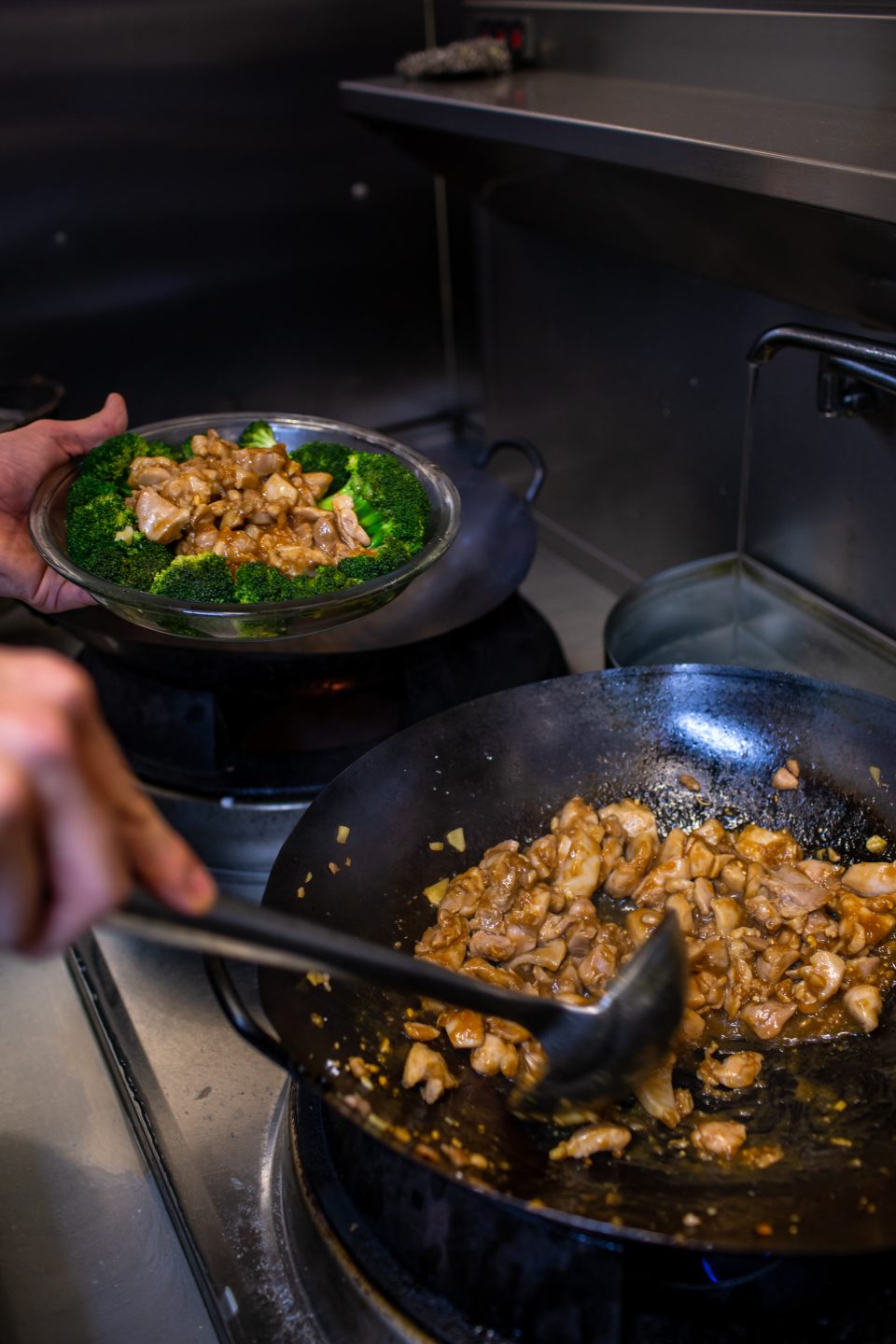 Prep time: | Cook time: | Serves 8
1 medium size broccoli
500g chicken thigh fillet
3 cloves garlic
1 small thumb ginger
1/4 honey
1/3 cup dark soy sauce
1 tbs sesame oil
1/4 cup chinese cooking wine
1 cup liquid chicken stock
1 tsp sesame seeds
2 fresh red chilis
2 sprig spring onions
1/3 cup corn starch
4 tbs cooking oil
Salt and ground white pepper to taste
Finely chop the garlic and ginger and thinly slice the spring onions. Place these in a medium size mixing bowl
In the same mixing bowl, mix in the honey, dark soy sauce, sesame oil and chinese cooking wine. This mixture will be the marinate for the chicken.
Dice the chicken thigh fillets into bite size, mix into the mixing bowl and let it marinate for about half an hour.
Cut the broccoli into bite size florets and chop the stalk into bite size cubes. If the outer part of the stalk is tough then peel it off and discard into your compost bin.
Heat up your wok or frying pan on medium heat. Once the pan/wok is heated, drizzle in 2 tbs cooking oil and the chopped broccoli. Splash a little bit of the liquid chicken stock into the wok to speed up the cooking process of the broccoli. Once they are nice and bright green and the stalk pieces look kind of translucent, place them on your serving plate and put aside.
Mix in the corn starch into the liquid chicken stock and stir until well combined. Place aside to use in next step.
While the wok is still hot (still on medium heat), drizzle 2 tbs cooking oil and mix in the marinated chicken pieces along with the marinate. Use your spatula/cooking spoon to keep stirring the chicken pieces to avoid any burning.
While stirring, pour in the corn starch liquid chicken stock mixture bit by bit until all is gone. The heat will slowly create a gravy like texture. Keep stirring until all chicken pieces are nicely coated with the gravy. Turn off the heat and season with salt and ground white pepper.
Spoon chicken pieces into the same dish where the cooked broccoli is.
Garnish with chopped red chilis and sesame seeds.
Serve with hot rice.