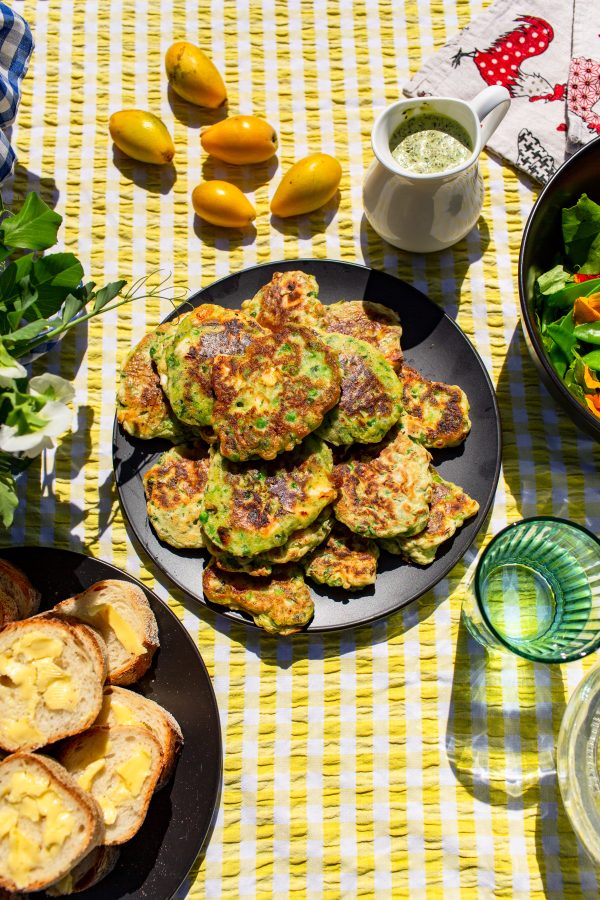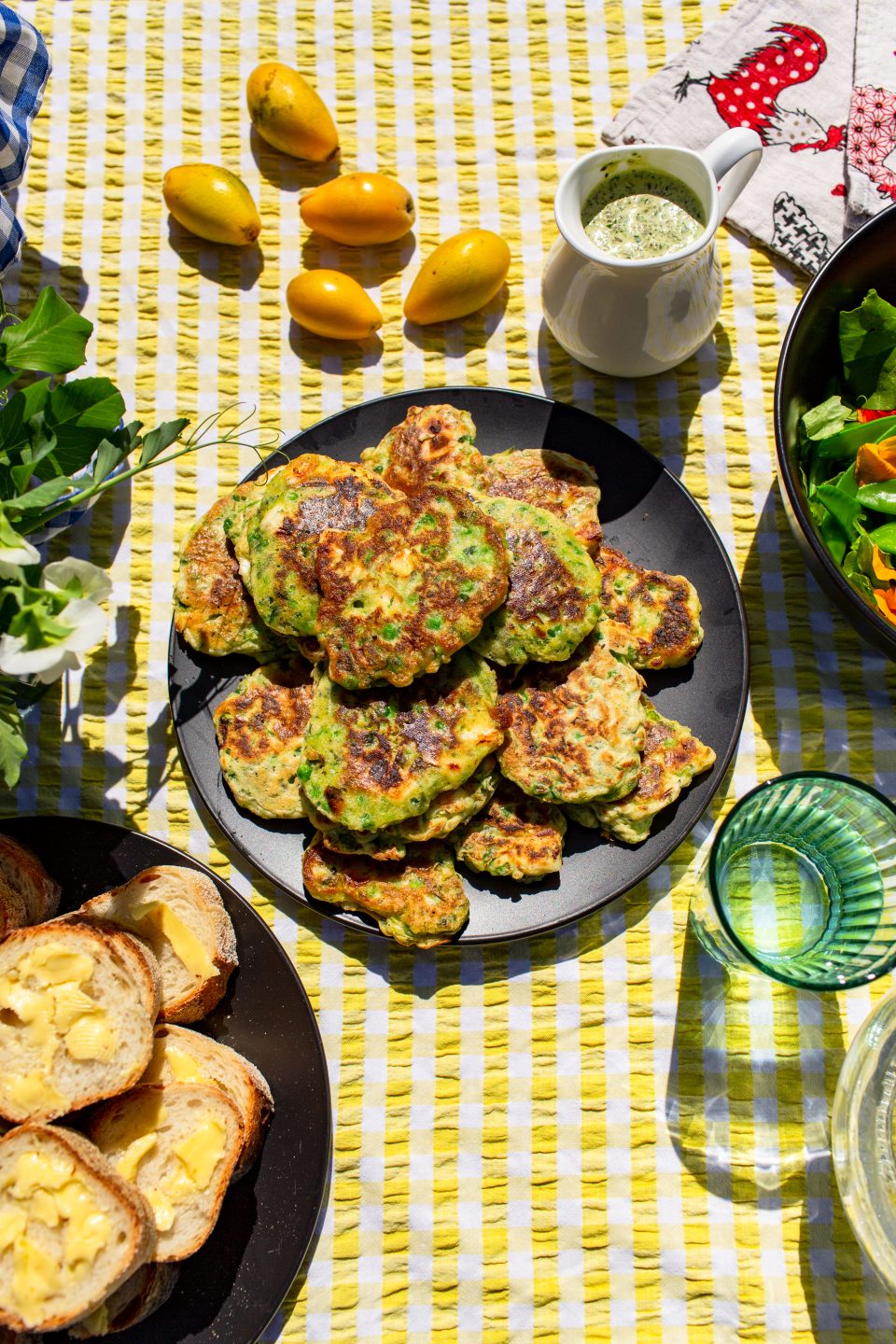 Prep time: | Cook time: | Serves 6
250g frozen peas
⅓ cup mint leaves, roughly chopped
⅓ cup basil leaves, roughly chopped
½ cup milk of your choice
1¼ cups self-raising flour
2 green onions, thinly sliced
250g haloumi, cut into small cubes
2 tbsp parmesan, grated
3 eggs
salt and pepper, season to taste
olive oil for frying
Place the frozen peas in a large bowl, cover with boiling water and stand for 2 minutes. Drain. Using a fork or stick blender, lightly mash the peas. Mix in the chopped mint, basil leaves and finely sliced green onions.
Whisk the eggs and milk together in a measuring jug/cup. 
Put self-raising flour in a bowl. Slowly add in the egg mixture to 
flour, whisking until well combined and a smooth batter forms. Mix in the pea mixture, haloumi pieces and grated parmesan. Season with salt and pepper. Stir until well combined.
Pour enough oil into a non-stick frying pan to cover base of pan on medium heat. When oil is hot drop 2 tbsp spoonfuls of mixture into the pan, frying 3–4 fritters at 
a time. Fry for 2–3 minutes or until golden. Turn and fry for a further 2 minutes or until golden and cooked through.
Serve fritters with buttered bread and a fresh garden salad.