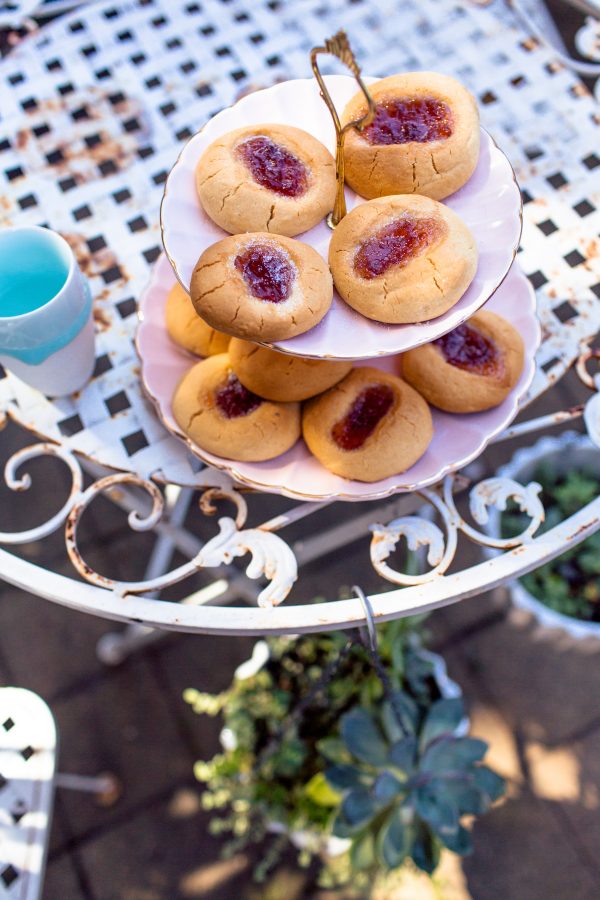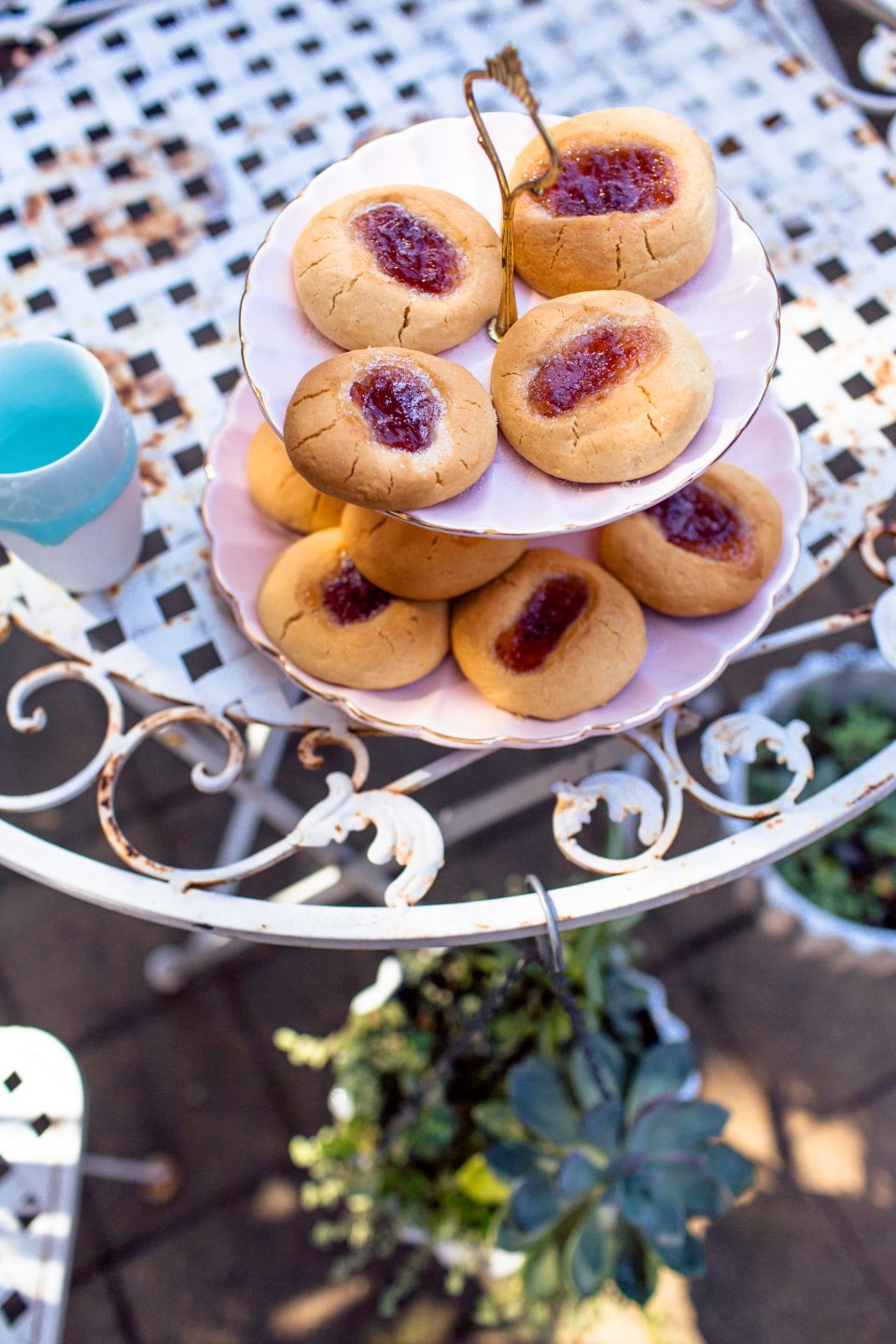 Prep time: | Cook time: | Serves 4-6
8 oz butter
3/4 cup sugar
2 eggs
2 tbsp honey
3 cup plain flour
2 tsp baking powder
4 oz arrowroot powder
pinch of salt
Cream together butter and sugar.
Add eggs one at a time, then drizzle in honey.
Sift together flour, baking powder, arrowroot, salt (sift three times).
Add in three batches to butter mixture and form into a soft dough.
Roll into small balls and make a depression in each using your thumb and fill each with a little raspberry or strawberry jam.
Bake on a greased oven tray at 180C for 15 minutes or until golden brown.