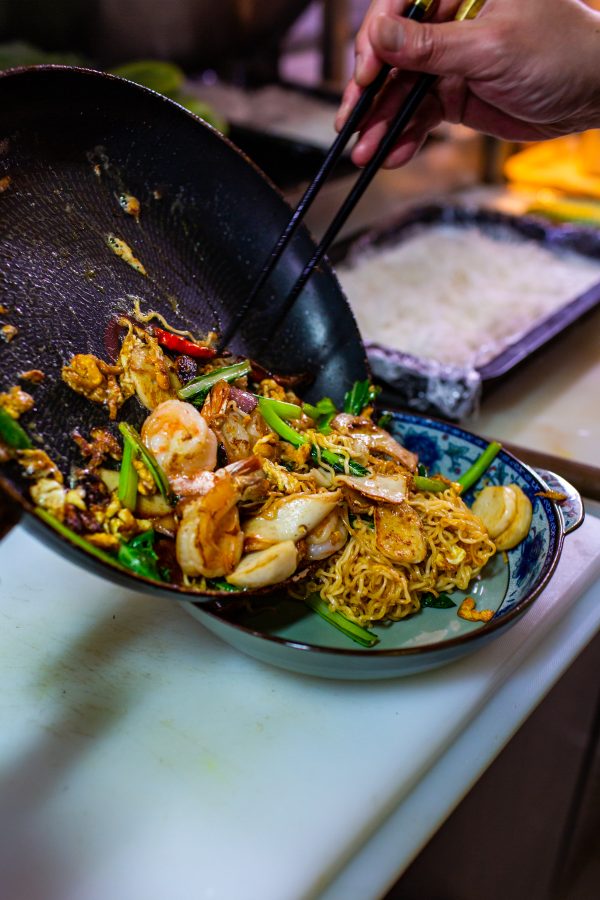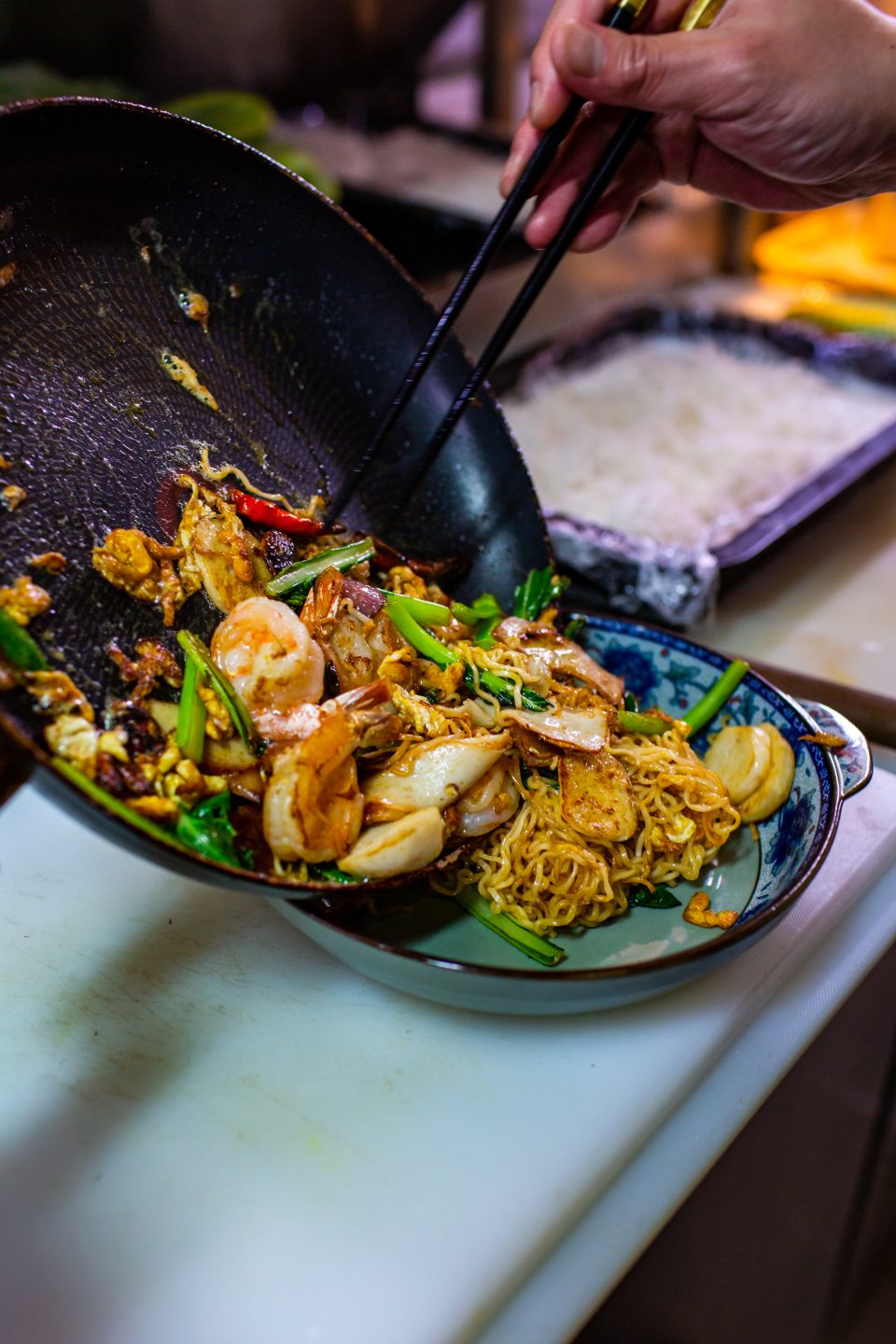 Prep time: | Cook time: | Serves 2
4 cloves garlic finely sliced
1/2 red onion slice into bitesize
4 Thai/Bird's eye red chillis
4 prawns de-shelled
2-3 fishballs sliced into bitesize
5 slices fish cake
3 eggs
1/2 bunch Choy Sum chop into 3 cm long
3 packets Maggi Curry instant noodles
Blanch instant noodles in boiling water until half cooked and set aside. You want the noodles to be still al dente after frying it.
In a wok/fry pan, heat up 3 tablespoons of cooking oil until smoking point. Add the chopped onion, garlic and chilli and sauté them until fragrant. Quickly crack in three eggs and scramble them vigorously until they're fully cooked and firm. Then add in the prawns, fishball and fish cake slices. Cook for a couple of minutes until prawns are cooked.
Now add in the cooked instant noodles, give it a good stir and add 2 sachets of the instant noodles seasoning, mixing everything as you go. Lastly add in the Choy sum and keep frying until noodles are slightly charred. Serve and enjoy while still hot.