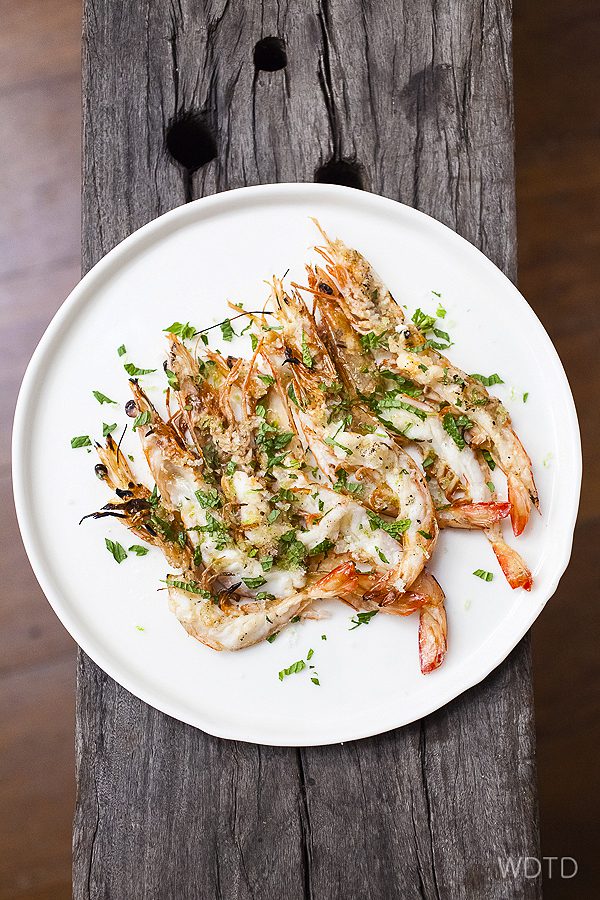 Prep time: | Cook time: | Serves 4-6
10 Fresh large Australian prawns
1 tbs salt flakes
1 tbs sugar
1 tbs of chopped mint
Juice of 1 lime
Zest of 1 lime
Olive Oil
Lay prawns flat on chopping board and with a sharp knife cut them directly down the middle from the end of the tail to the top of the head.
Mix lime zest, salt and sugar together in a bowl.
Drizzle olive oil on the prawns then cook on BBQ for 2 minutes per side or until just cooked through, being careful to not over cook.
Plate prawns on serving platter with flesh facing up. Sprinkle with a little salt and sugar mixture, mint leaves and a squeeze of limes juice.
Eat straight away.