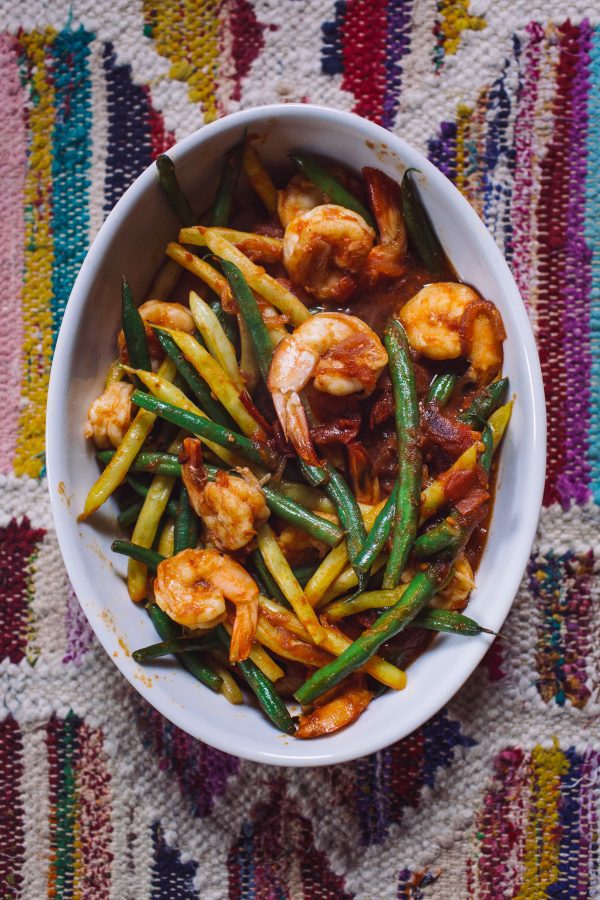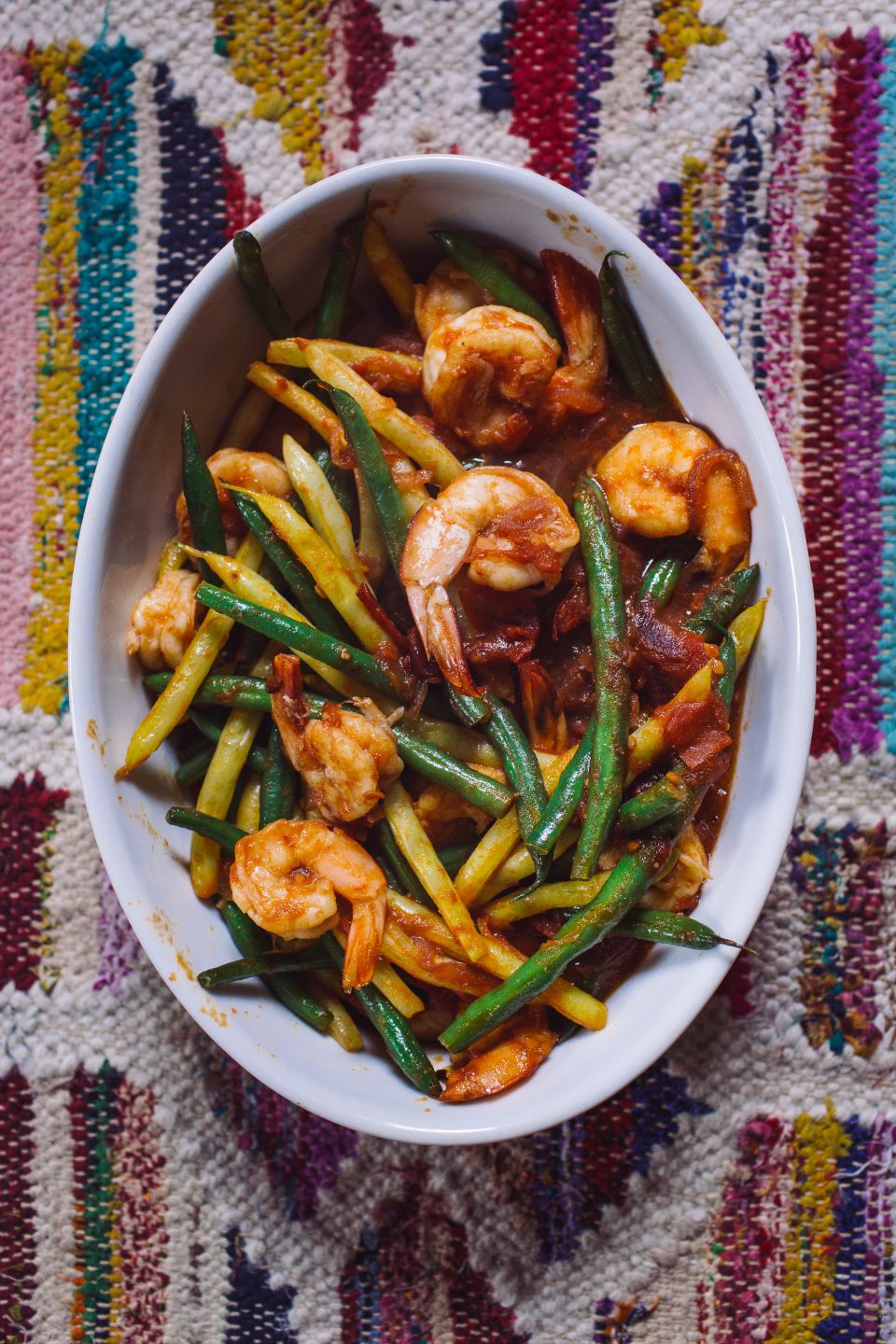 Prep time: | Cook time: | Serves 4
2 tbsp vegetable oil
2 ripe tomatoes, diced
1 red onion, sliced
400g green/yellow beans, cut in half, ends trimmed
sesame oil
2 tbsp soy sauce
2 tbsp oyster sauce
approx. 10 large shrimp, shelled and deveined
Heat the oil in a frying pan on medium heat. Add the tomatoes and cook until almost completely broken down. Add the onion and cook for approximately 3 minutes, or until soft.
Add the beans with a 3 small glugs of sesame oil and sauté for 3-4 minutes, ensuring the beans still retain a nice bite. Add the soy sauce and oyster sauce and stir.
Place the shrimp in the pan and cook until just pink (approximately 1-2 minutes).
If needed, add more soy sauce and/or oyster sauce to taste. Serve with steamed rice and chicken adobo.