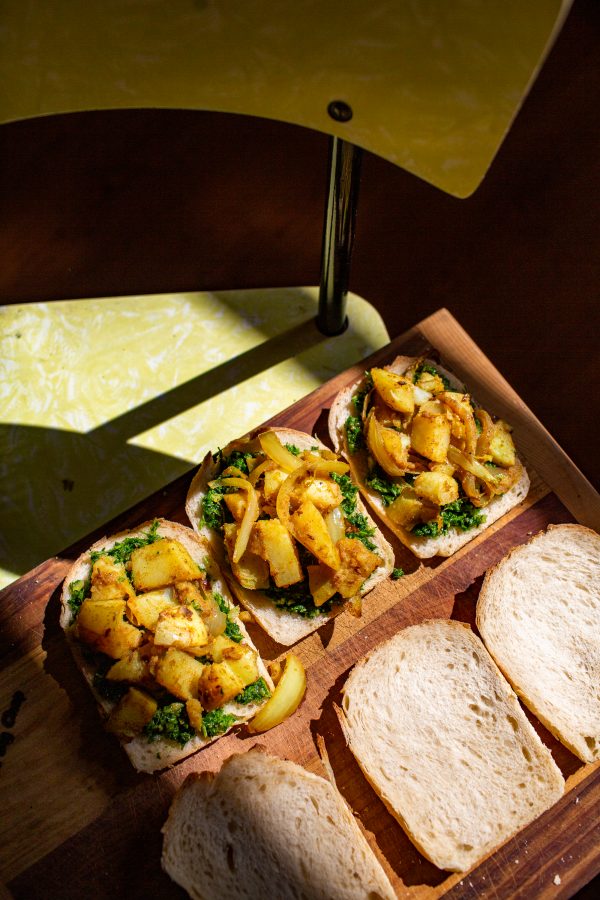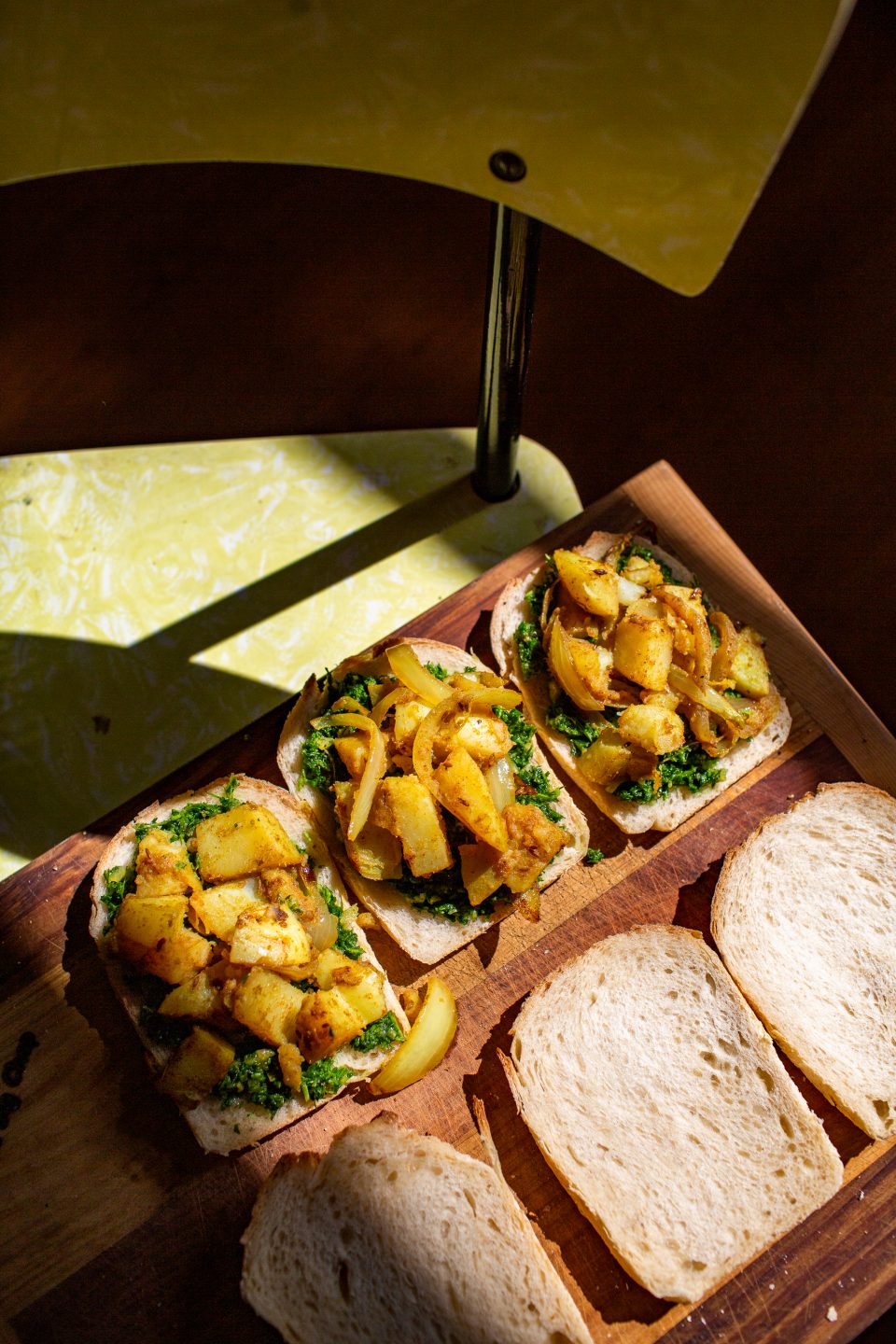 Prep time: | Cook time: | Serves 4
SALSA VERDE
3 cups of green herbs incl. softer parts of the stem
2 cloves of garlic
1 tbsp preserved lemon
1/4 cup of leftover pickle juice or juice & zest of half lemon
1/2 cup of olive oil (add more to get desired consistency)
salt and pepper to taste
GARAM MASALA POTATOES
2 medium size potatoes
1/2 onion
3 tsp garam masala
1 tsp ground turmeric
1 tbsp cooking oil
grated cheese (optional)
salt and pepper to taste
8 slices of bread
Add the herbs, garlic and preserved lemon to a food processor and pulse until crumbly, scraping down the sides of the bowl with a spatula as needed. Continue pulsing and add the olive oil, lemon juice/pickle juice in a slow steady stream until well blended.
Wash and cut the potatoes (including skin) into bite size then cook in boiling water until soft. Drain the water and set aside.
Finely chop the onion and caramelise over low heat with cooking oil. Mix in the garam masala, cook for a couple of minutes or until fragrant then add in the boiled potatoes and turmeric. Mix well and season to taste.
Spread a thin layer of margarine on the outer side of the bread slices.
Then on the inner side, spread the salsa verde generously top with garam masala potatoes. You can add grated cheese here or omit it if going for a vegan version.
Cover the potatoes with bread slice (margarine side out) and grill on pan or on a toastie grill until crispy.