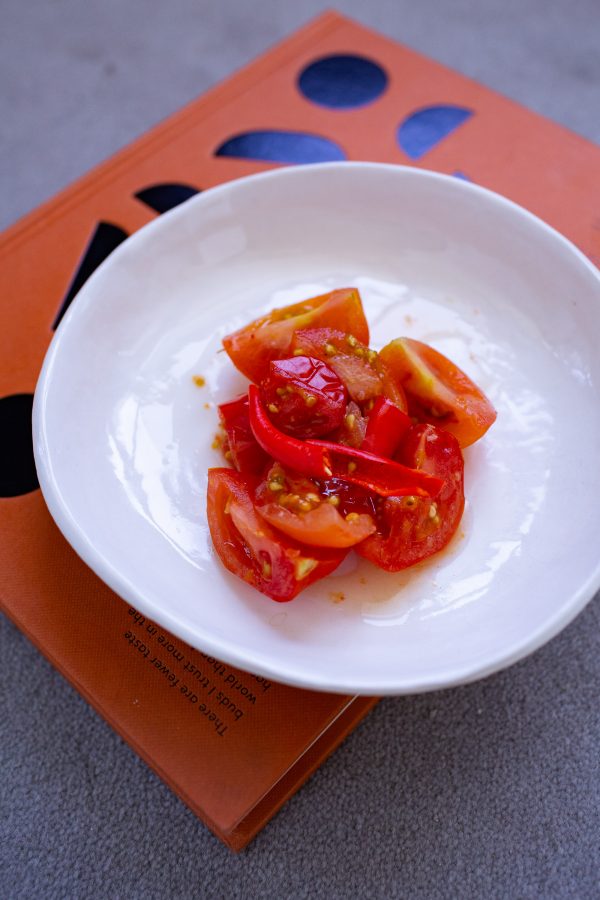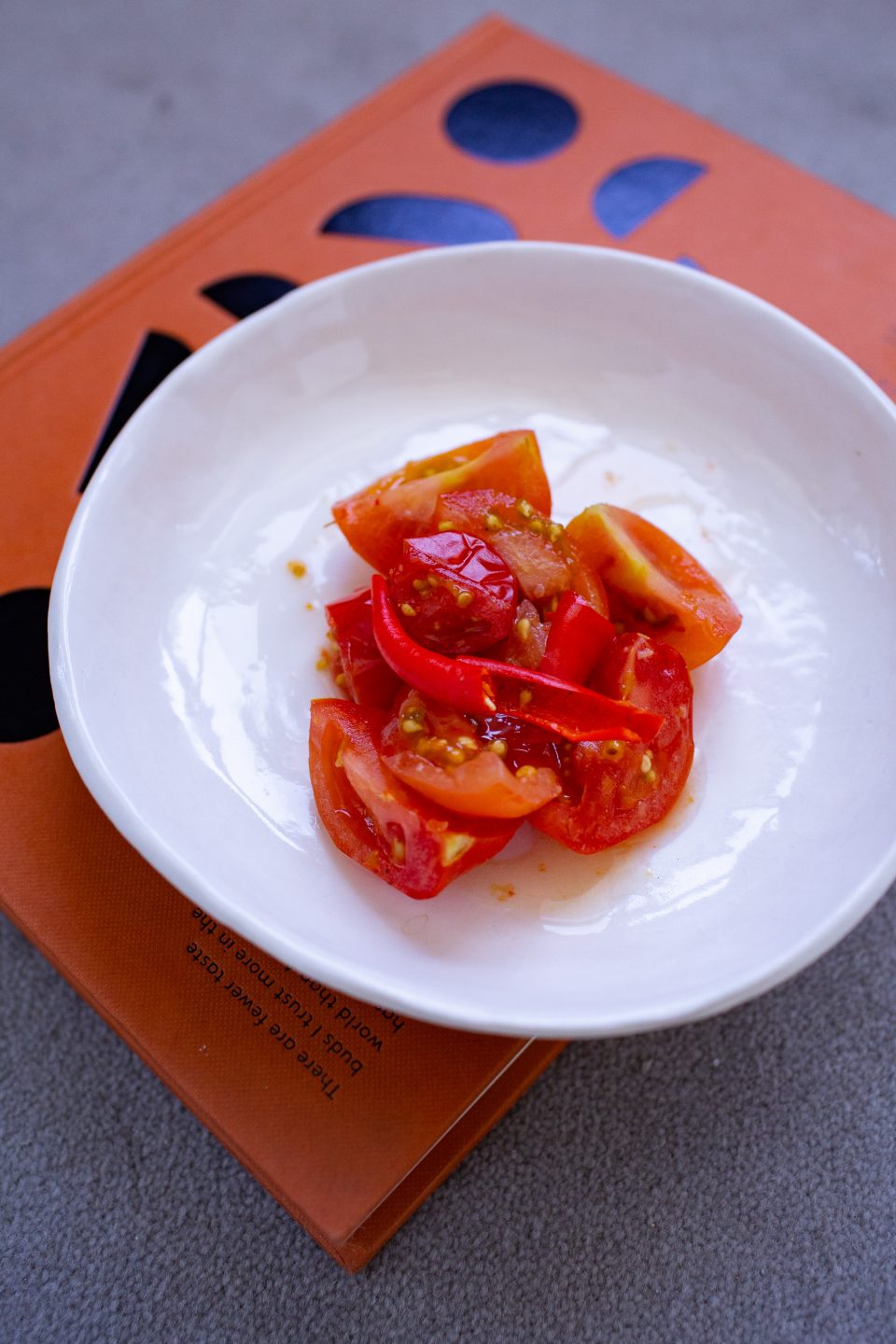 Prep time: | Cook time: | Serves 10
Paste
40g peeled garlic
20g ginger
2 lemongrass stems, whites only and bruised
10g red chillis, seeded
5 dried chillis, soaked in hot water
120g shallots
30g dried shrimps, soaked in hot water
150g rice bran oil
Sauce ingredients
400g fresh cherry tomatoes
400g pitted and sliced cherries
600g tomato and cherry puree
Place all ingredients for the paste except 100g of oil in a food processor and blend until smooth.
Heat the remaining oil in a heavy based pan and add the paste. Cook until the oil separates from the paste and the colour becomes a darker red. At this point, add the fresh tomatoes and cherries.
Cook until the tomatoes have collapsed, about 20 minutes.
Now add the puree and cook out the sambal until dry. This can take up to 90 minutes depending on the water.
Check for seasoning and add paste in sterilized jars.