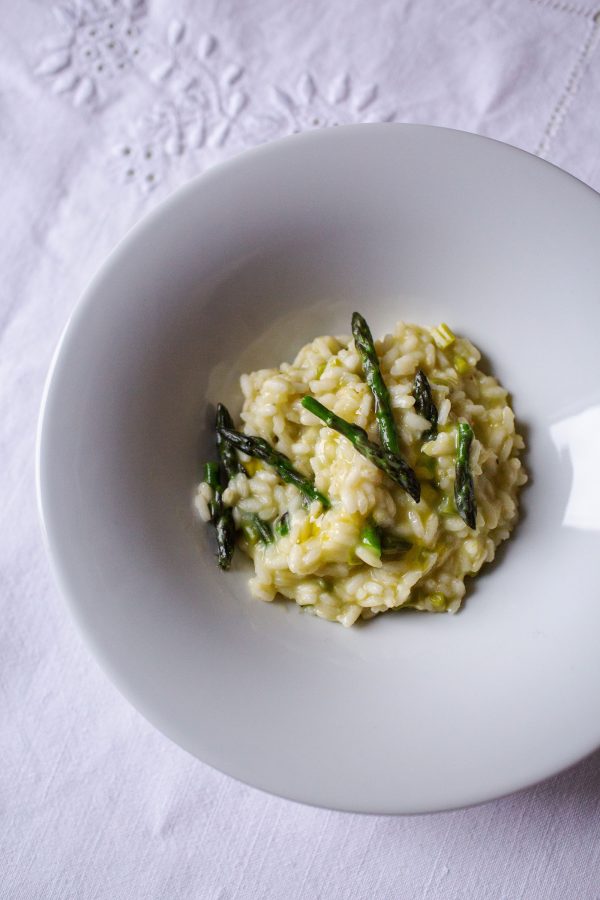 Prep time: | Cook time: | Serves 4
200g Green asparagus
1/2 cup of extra virgin olive oil to grease the pan
1 red Tropea onion
Advieh – Iranian spice mix (optional)
400g Arborio or carnaroli rice
salt and pepper
Blue cheese
Clean the asparagus, chop them in pieces of about 1/2cm and keep the tips separately. Boil the chopped asparagus stems in salted water for about 6-8 minutes. Mix in half of the chopped onion bulb into the broth for a better flavour.
Sautéed the rest of chopped onion in a pan with extra virgin olive oil and a pinch of salt for approx. 5 minutes. I also put a teaspoon of Iranian spices mix (Advieh).
Mix in the boiled asparagus stems and add the rice. Toast the rice for 2 minutes and stir constantly.
Slowly cook the rice by adding ladles of the asparagus onion broth.
After 12-15 minutes, move the pan away from the heat, add the asparagus tips and mix in the blue cheese.