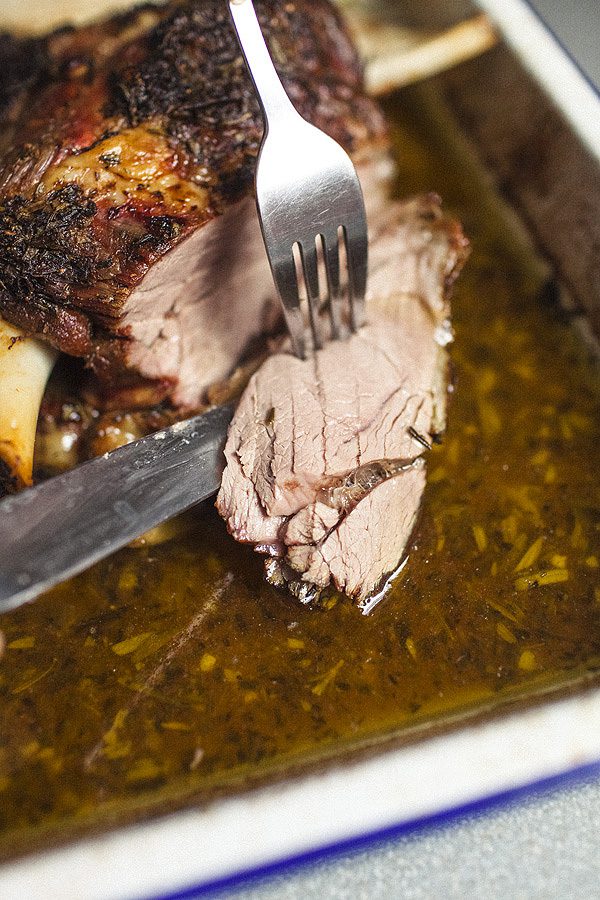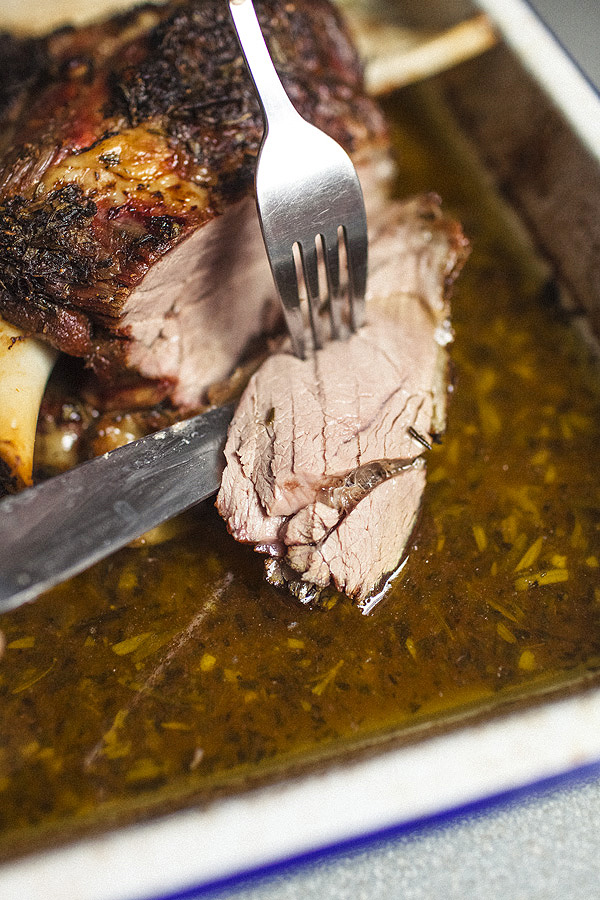 Prep time: | Cook time: | Serves 6
Around 2 kg lamb shoulder
2 tbs sea salt
10 cloves garlic
4 fresh Rosemary sprigs
3 tbs rigani (Greek Oregano)
1 tbs dried thyme
2 lemons, juice and zest
50mls olive oil
100ml greek red wine vinegar
150ml water
Using a mortar and pestle or a small food processor blend together the garlic, salt and rosemary leaves. Then add the olive oil, rigani and thyme. Mix in the lemon juice and zest.
Spread the marinade all over the lamb and massage in – leave to marinate overnight.
Preheat oven to 160˚C. Place lamb in a baking dish, along with all of the marinade. Pour water and vinegar into the dish. Cover with foil and bake for about 2 1/2 hours (depending on the strength of your oven). Remove the foil, the lamb should be very tender by this time. Drain off any of the fat on the surface of the cooking juices.
Increase oven heat to around 220˚C and allow the top of the lamb to crisp up and brown. This should be around 5-10 minutes (depending on the strength of your oven).
Serve in the baking dish and pull off slices of the lamb. Serve with generous amounts of the herby-lemony cooking juices and of course the Cretan Tzatziki!