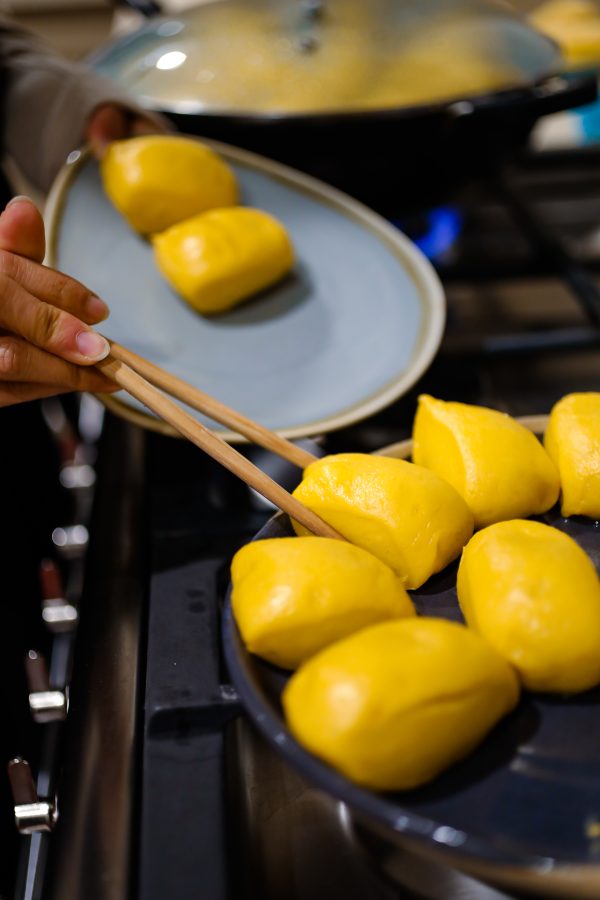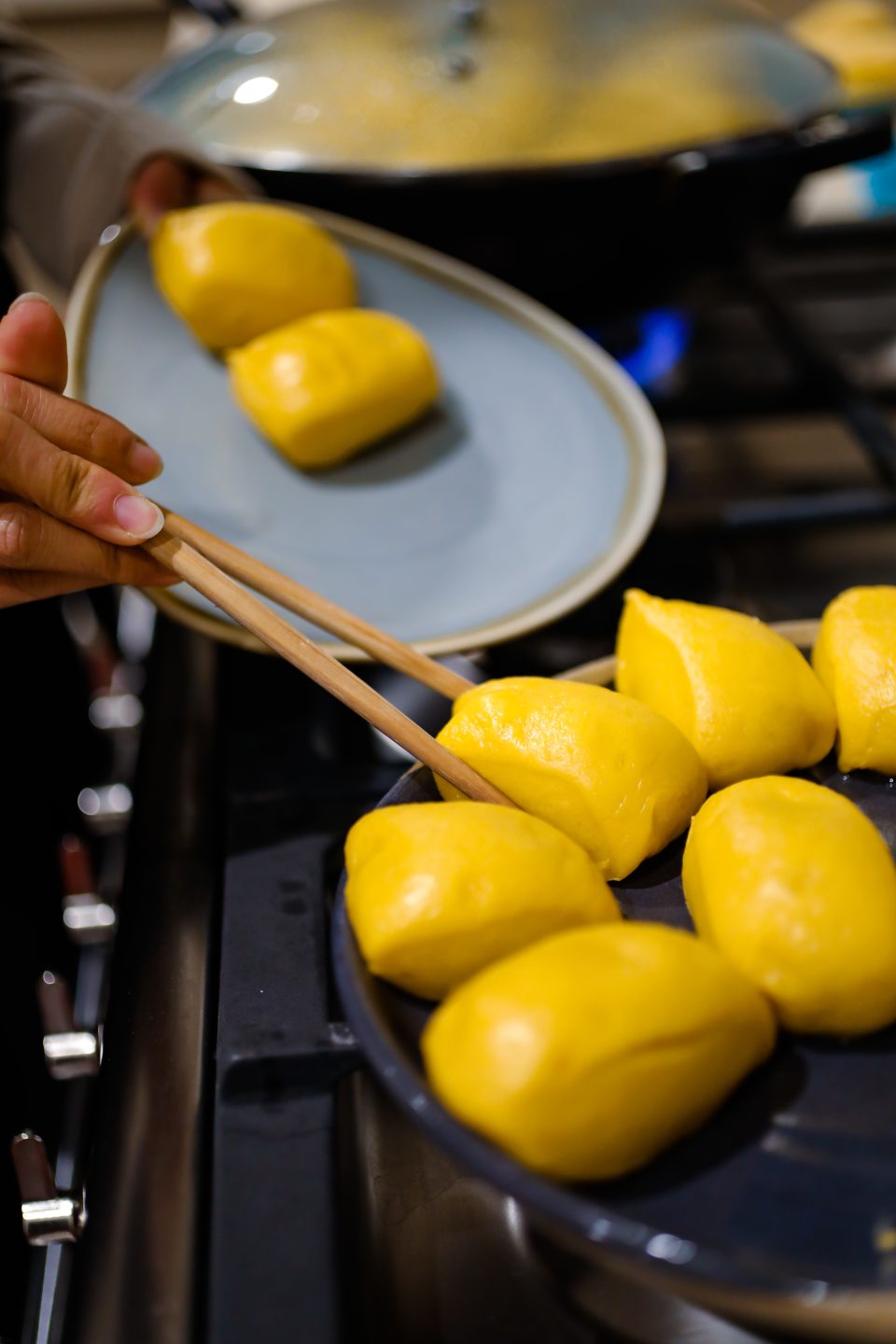 Prep time: | Cook time: | Serves 8-10
300 gr all purpose flour
250 gr pumpkin cubes
4 tbs brown sugar
3 tsp instant yeast
1 tsp of salt
Steam the pumpkin cubes for around 30 mins or until very soft. Blend into a really smooth paste and set aside to cool.
Mix all all the dry ingredients: flour, sugar, instant yeast and salt.
Add the pumpkin puree into the dry ingredients and combine well. Knead the dough for about 5 minutes until you get a smooth elastic dough.
Transfer the dough into a big bowl and seal tight to let it start rising.
Leave the bowl on your kitchen bench for a couple of hours or until dough is doubled in size.
Lightly flour your work surface and place dough on it. Gently re-knead the dough until you achieve smooth texture. Try not to add too much flour while kneading.
Shape the dough into a long log about 5cm in diameter then cut into about 4cm thick buns. Now let the buns prove for another 30 minutes, cover with a tea towel.
To steam the buns, prepare the steamer and place the buns on a steamer tray. Let it go to a boil on high heat for about 15 minutes then turn off the heat. Leave the buns on the steamer for another 5 minutes before opening the lid.
Serve warm with a nice cup of tea.