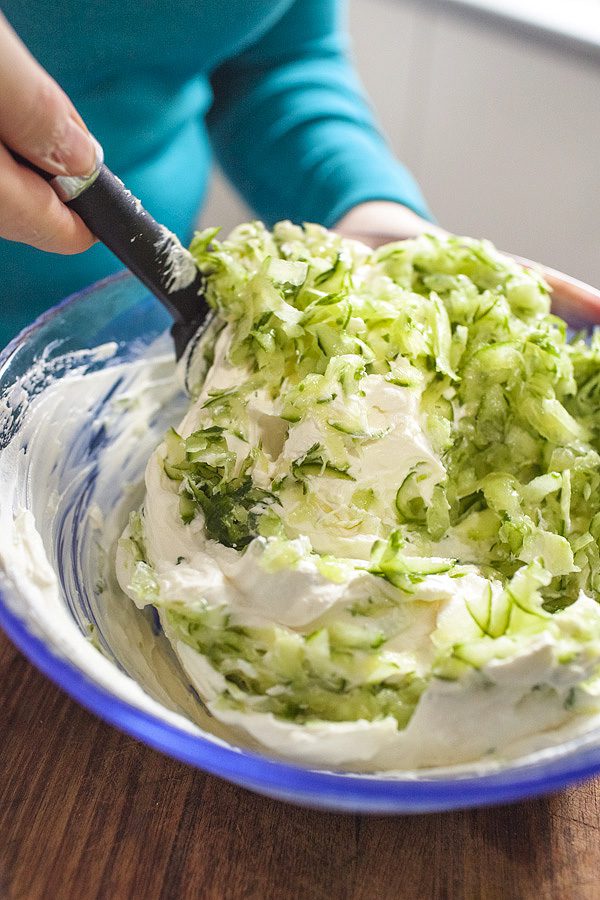 Prep time: | Cook time: | Serves 6-12
2 kg good quality Greek yoghurt
5 cloves garlic, crushed
5 cucumbers, seeded and chopped into little tiny cubes or grated
5 tbs good Greek olive oil
5 tbs white vinegar
salt
Drain the yoghurt in a sieve lined with muslin cloth for at least 24 hours.
Place the chopped or grated cucumber in muslin or a clean tea towel and gently wring out any excess water.
Place the yoghurt in a bowl and fold through all the remaining ingredients, adding salt to your taste.
Cover and place in the refrigerator until needed. It is good to make a few hours ahead of when it will be used so that the garlic aroma and taste has time to settle in the yoghurt.